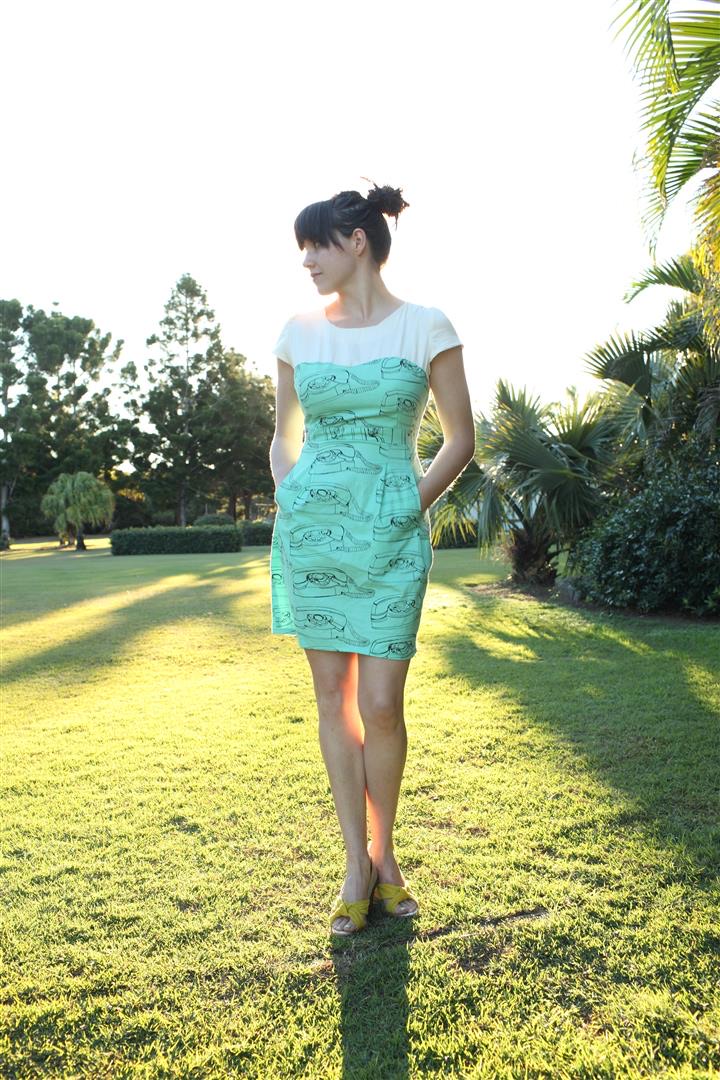 This might be my proudest sewing moment to date! It's the 
Macaron Dress
 by Colette patterns and it's i
ntermeeeeeeediate
, which loosely translates to ( maddening )pockets, pleats and an invisible zip. I went in blind. I had to un-pick and re-adjust and un-pick and re-adjust. I didn't merge the bust, waist and hip measurements. I spent $26 on an invisible zipper foot that I had no idea how to use. I wanted capped puffed sleeves and no contrasting waistband. And for the last two weeks from measuring to sewing the final hem I was prepared for 'sack dress with dodgy zip job'.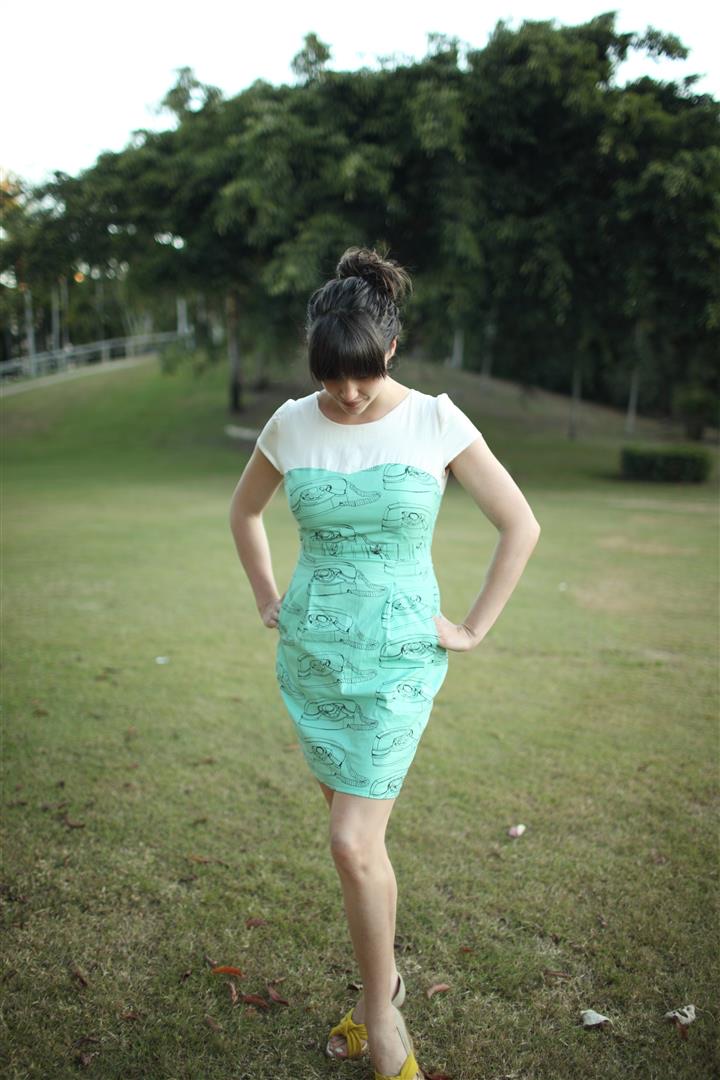 I'd seen from other versions of the Macaron that it could look a little boxy so took measurements with no room to spare. But when I came to fit the dress, the ends of the waist wouldn't meet! Luckily the pattern's generous 5/8″ seams allowed a little room for those of us who forget to merge waist and bust measurements. Re-stitching a 3/8 " seam saved the day and gave the small waist I was after. Phew!
Now, if I was really clever I would have thought to create some sort of 'lift the flap' option for breastfeeding. There's no physical way to wrestle a boob out any opening without freaking out the other guests so its a short stint only frock. There was a lot riding on this dress. If it didn't work out I would have happily resigned myself to a future of kiddie clothes sewing…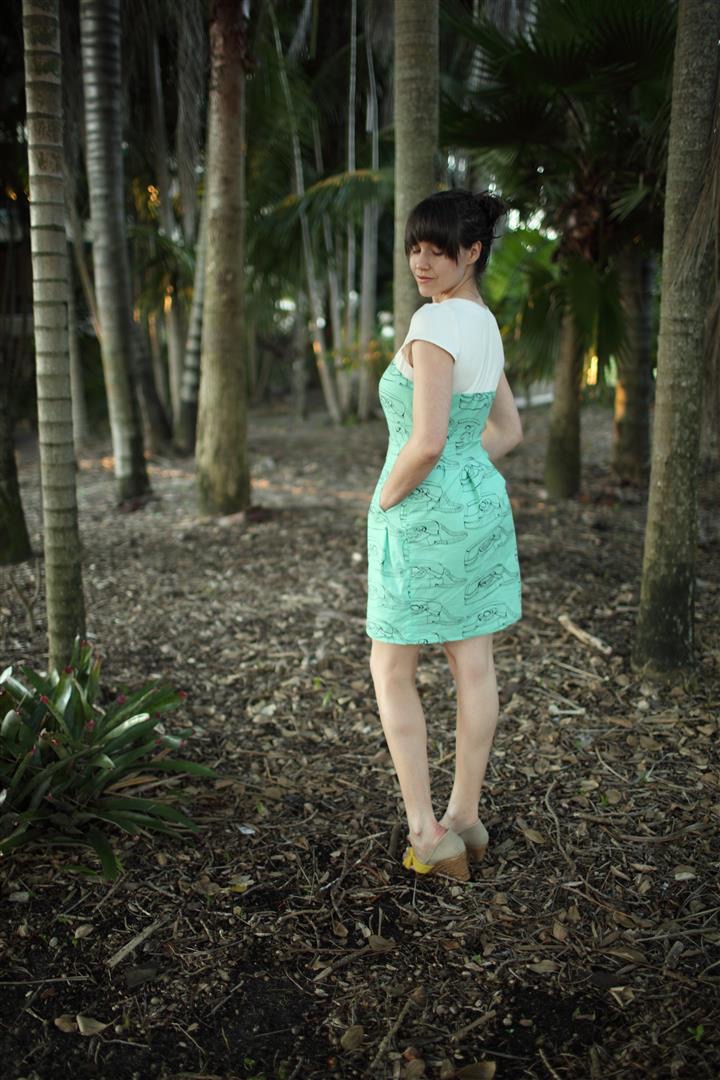 … but the love I have for this dress, with its minty, retro telephones, silky cream fabric, little puffed sleeves, small waist and pockets, runs deep. So deep that I'd pay good money for it in a shop. Plus it goes with my new fringe. So, with anticipation and a little more confidence I'm venturing forth into the world of adult patterns.