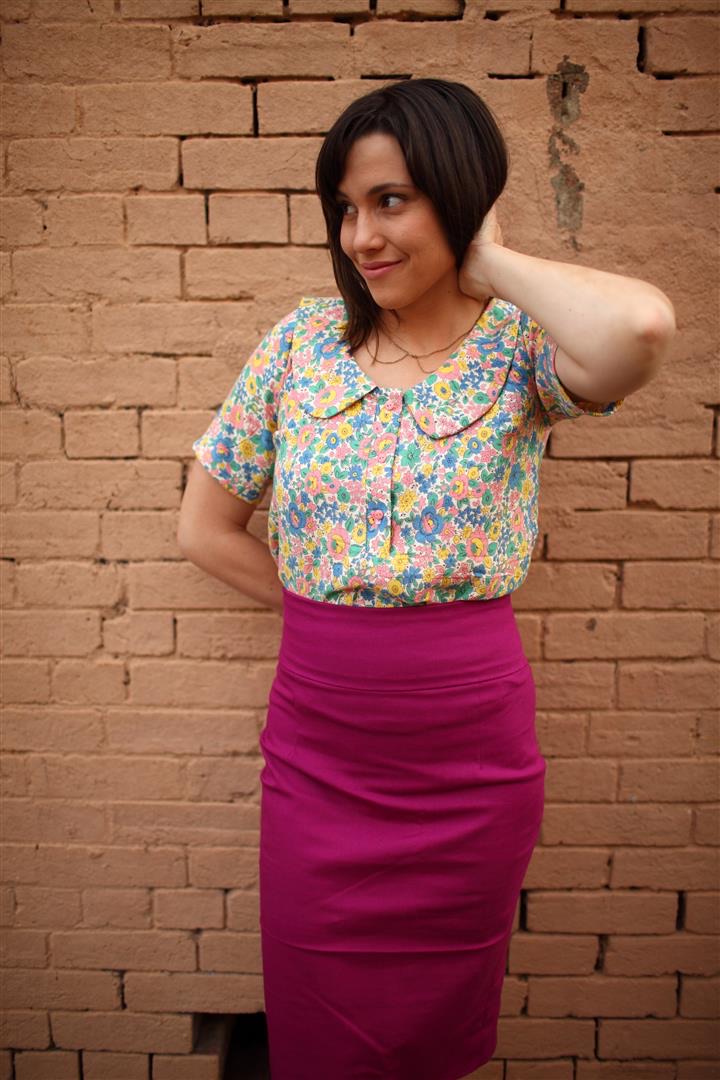 Well, that was a break I didn't see coming! Ill never take my arms for granted again, after living without them for the good part of a week. Who's novel idea was it to try a Crossfit class?! Sure, it was hard. And not being able to grip the steering wheel on the way home, well, that's just a sign of a good workout right? But two days later I couldn't cut cheese, reach behind my head to do hair or a bra. Talking on the phone was lying my head on the table with it on speaker. And taking aim at my mouth with painkillers to stop the burning in my T-REX ARMS! Which were puffy…muscle trauma perhaps? Doctor in the house? Anyway, that's my excuse so I'm hoping to appease with two garments, finished pre-incapacitation.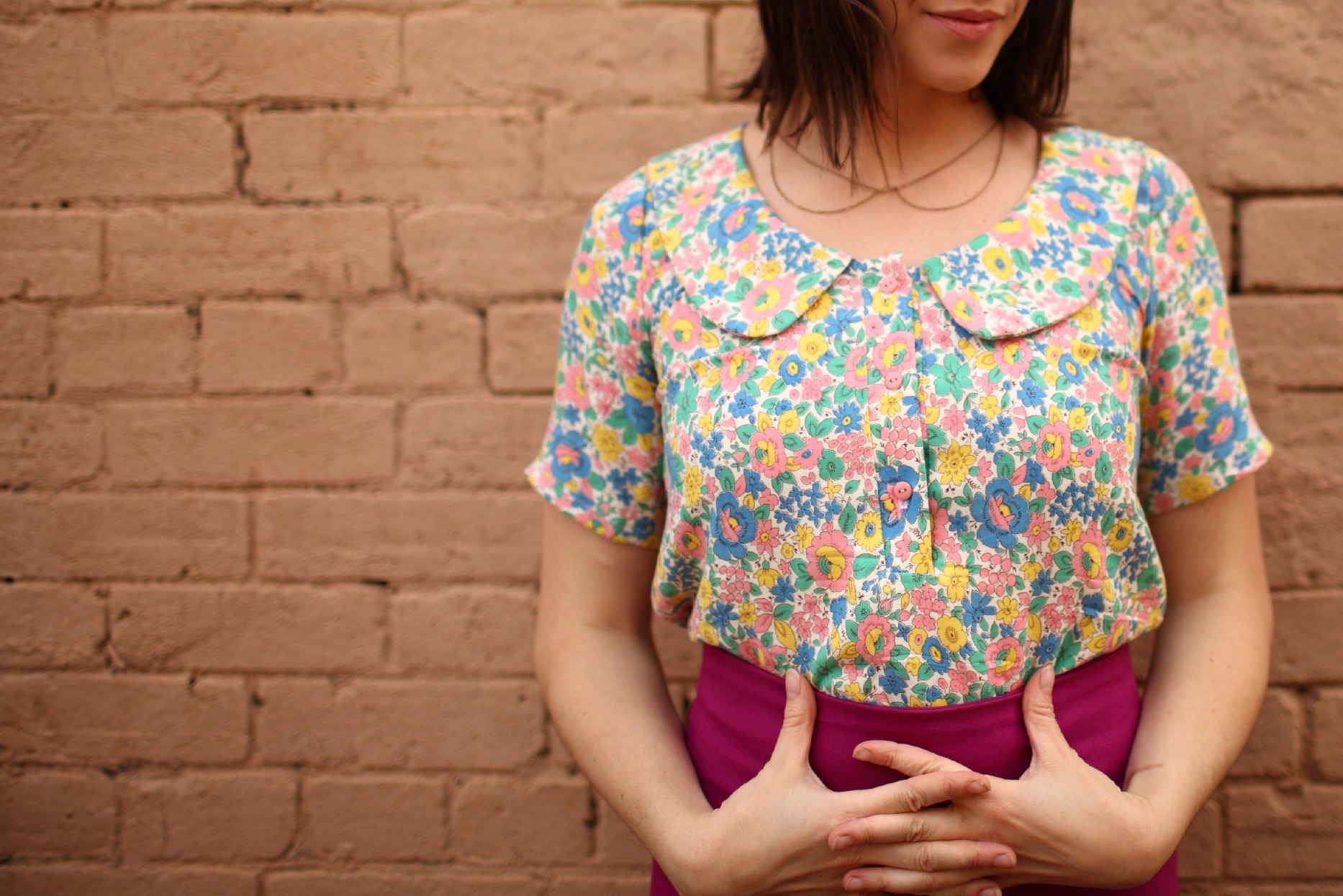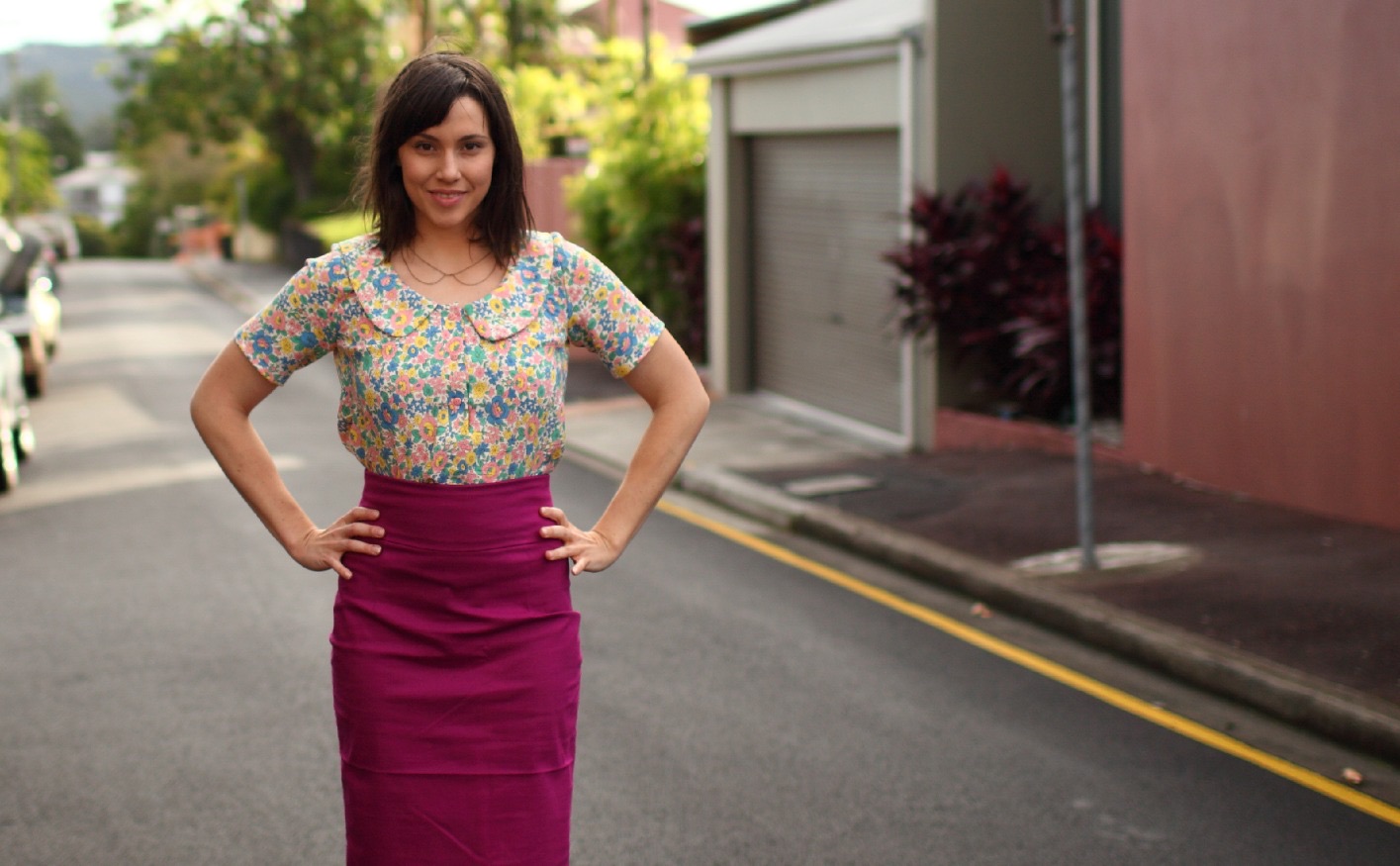 Here's Jenny
. I've been hanging out to make this perfect 
Burdastyle pencil
 and made a really
adult
decision here. I had this heavy stretch cotton set aside for a second
Vogue 8280 wiggle dress
. Only thing is, I actually do want a very wearable hand-made wardrobe even if it means reigning in the statement dresses. A tough call but the skirt won out on the grounds that it would go with nearly all potential 'blouse' fabrics in the stash. Pretty mature I thought.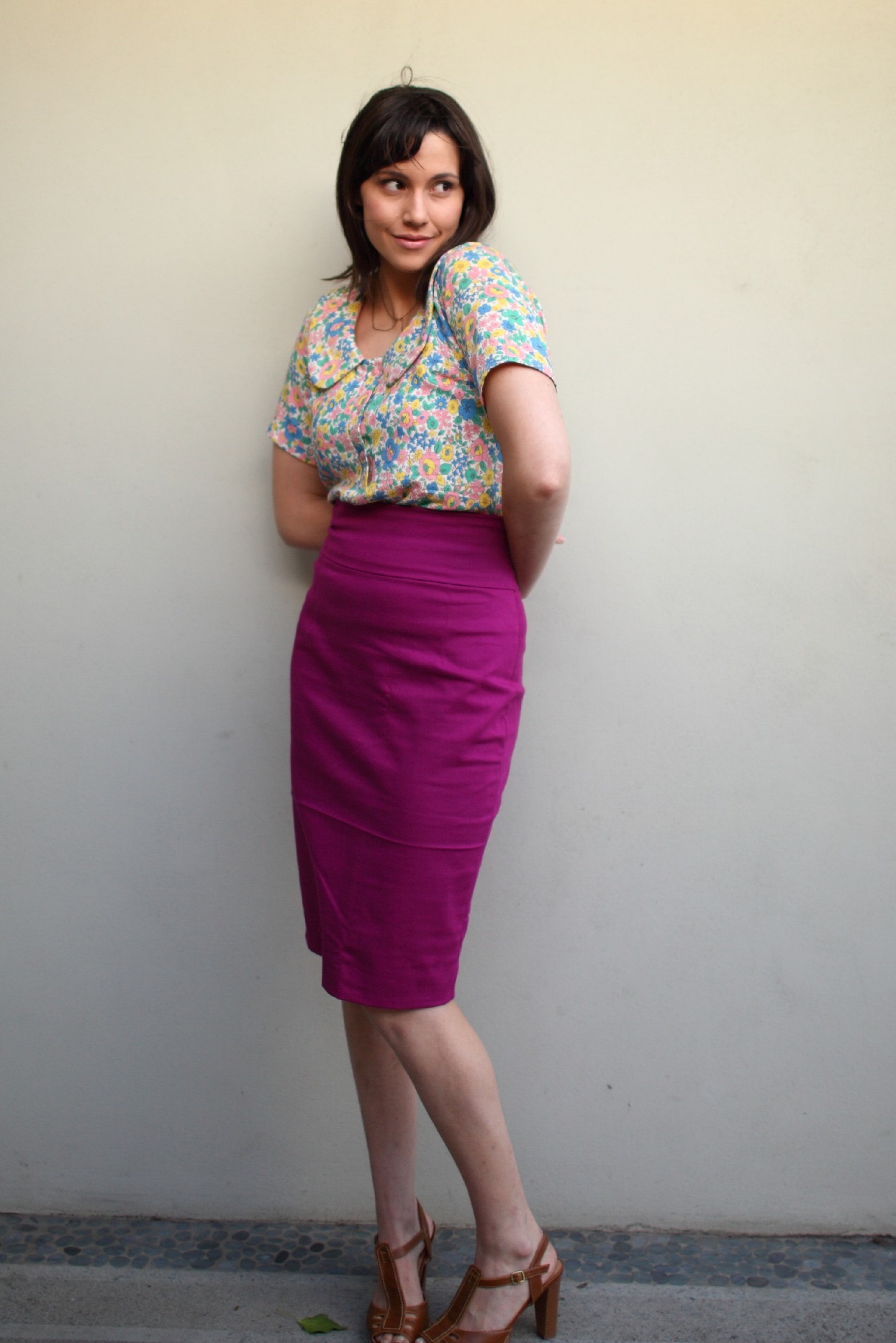 Loved: Jenny is a great shape. Using a heavy fabric with stretch means no lining too.
Loathed: Inserting the zip twice. The first one got snagged where the skirt seam joins the waist band. I don't think invisible zippers like this bulk.
Adjustments
: Invisible zip, adding two inches to the length like Gertie's ( she added three, and next time I'd add at least three to get it below the knee). I took width out of the sides for a wiggle shape and shortened the back slit.
Triumphs: Blind stitching the hem by hand really is worth it, as is using a co-ordinating serger (over-locker) thread. For two years I've been living in fear of my over-locker. I've wanted to change the thread but tend to avoid manuals like the plague. It quickly became insurmountable. Until recently, when I took the beast to the shop, hoping for a pity re-thread and got charged $15! When I actually opened it up, there were diagrams and the whole thing took five minutes. Sans manual.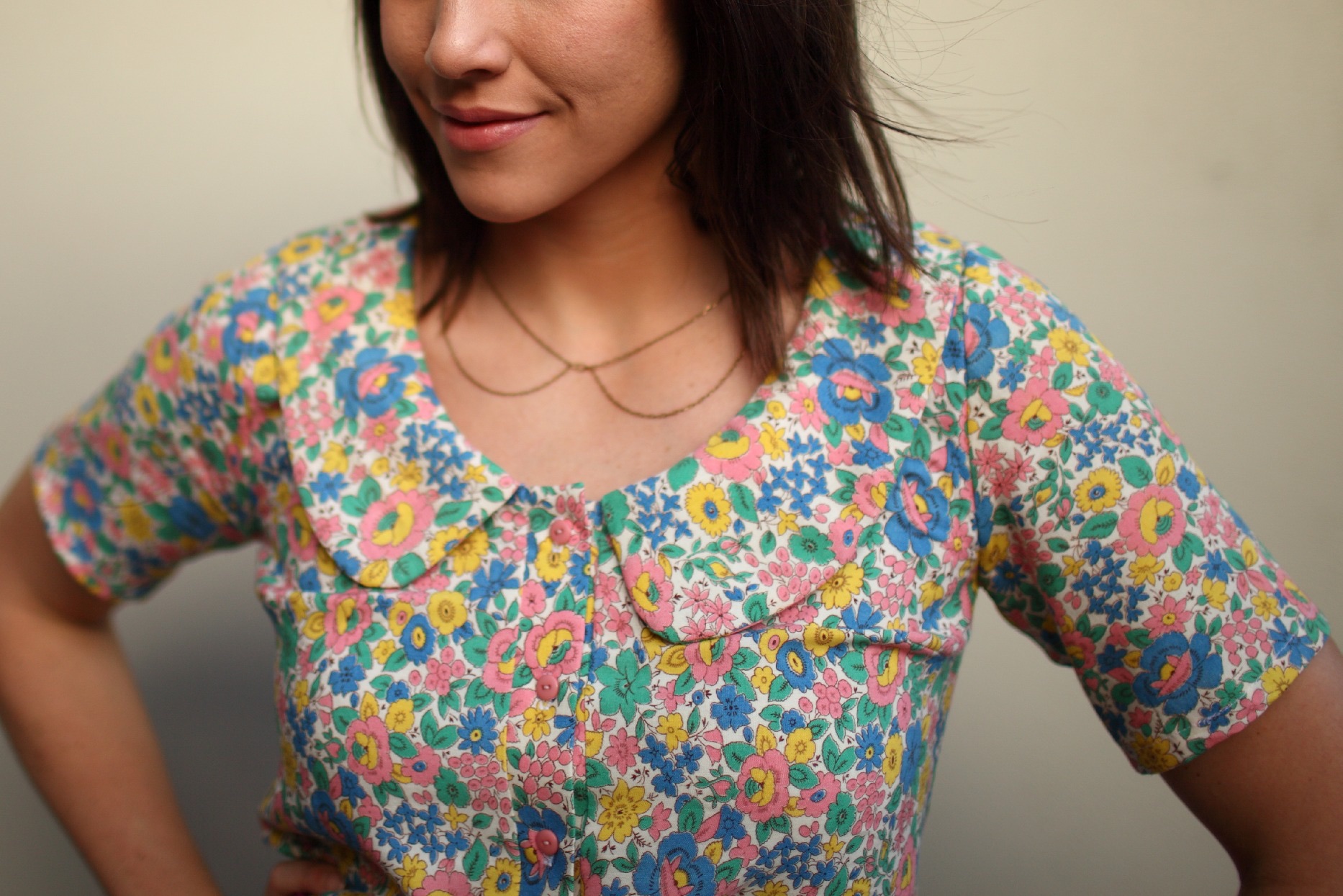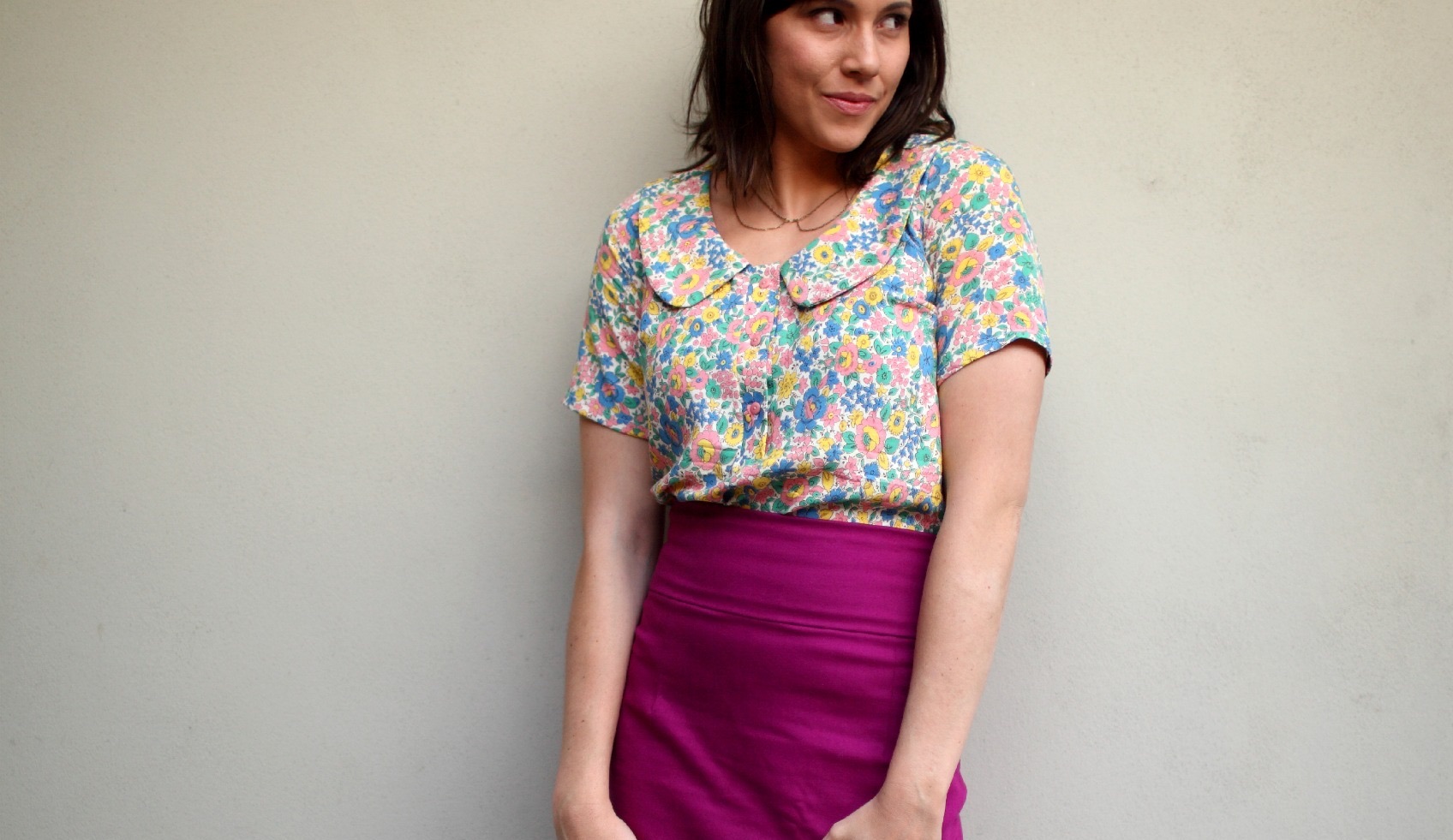 Pattern: Megan Neilson Banksia 
Fabric: The softest, sweetest cotton floral. Gosh I love it. A thrifty find from my one and only (and bestest) real live sewing buddy. They're in short supply!
Loved: Just the cutest blouse and great instructions. A definite make-again.
Loathed: High bust darts. And their accompanying wrinkles. When I make it again, I need to move them. Any tips on lowering bust darts? Or raising busts?
Adjustments: When I attached the collar to the bodice the ends of the collar finished about an inch either side of the placket, which is not how it looks in the picture. Paunnet mentioned this here and adjusted her collar pattern. I re-fed the collar around the neckline, so that it met the placket and to do this I really eased the neckline, not quite to the point of gathers but it worked.
Triumphs: A placket! The pattern comes with two versions and I chose the easy one.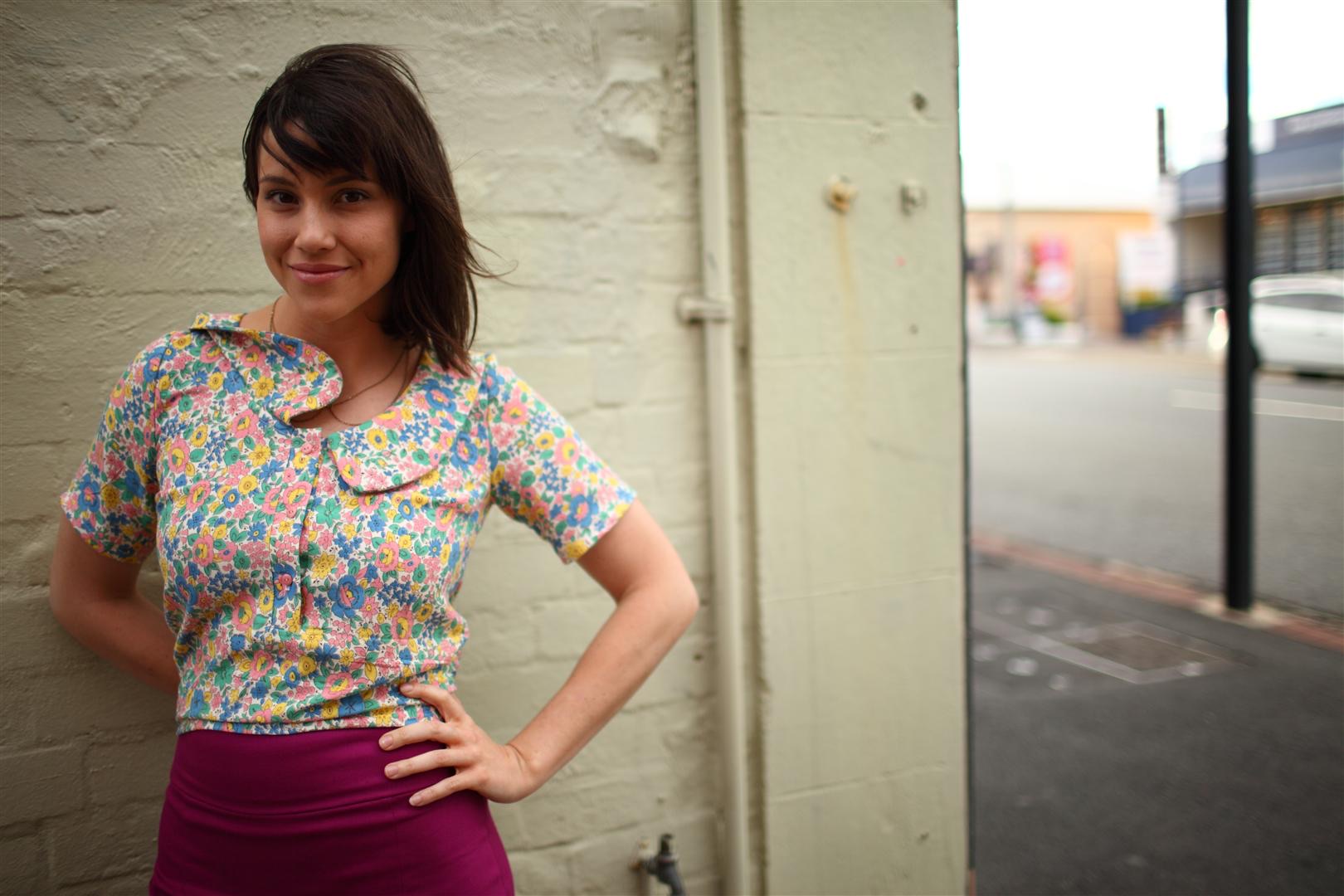 Not sure how much longer I can pretend it's Spring…it's getting chilly!