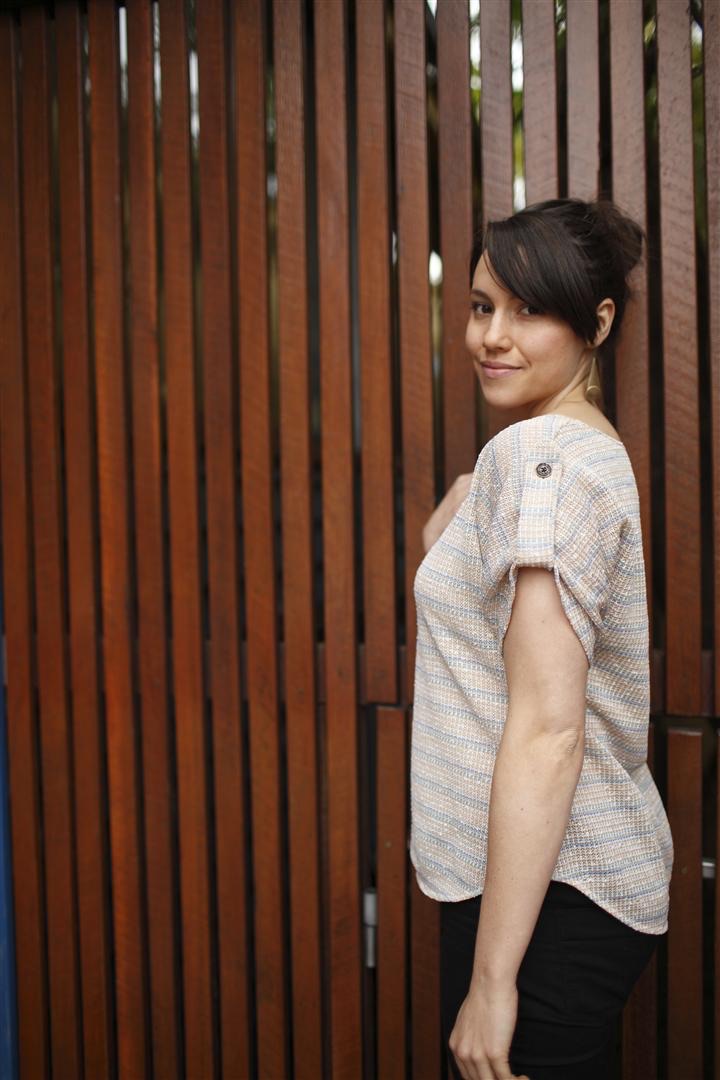 Sorry to go all MIA on you like that but I've been struck down by some serious adult sewing inspiration. So if  no-one objects, the kid stuff can take a back seat while I indulge in a little, okay a lottle, sewing for moi. And if you're a mum who decides to make something for yourself, I believe the term is 'sewing', not 'selfish-sewing' in case there's any confusion. If you'd asked me a couple of years ago whether I thought it possible to sew a closet that could rival anything store bought I would have been dubious. It's a wild challenge but since last year's 'New clothes free year' wandering around shopping centers as a recreational activity has lost all appeal. Except to get inspiration for sewing. The happy side effect of this quest for hand-made fantasticness, is that one piece at a time I'm becoming quite the capable sewer. I don't say this to put anyone off or to blow my own bugel, but in the hopes of inspiring any would-be sewers tinkering on the edge to jump right in. Sewing is just so learn-able.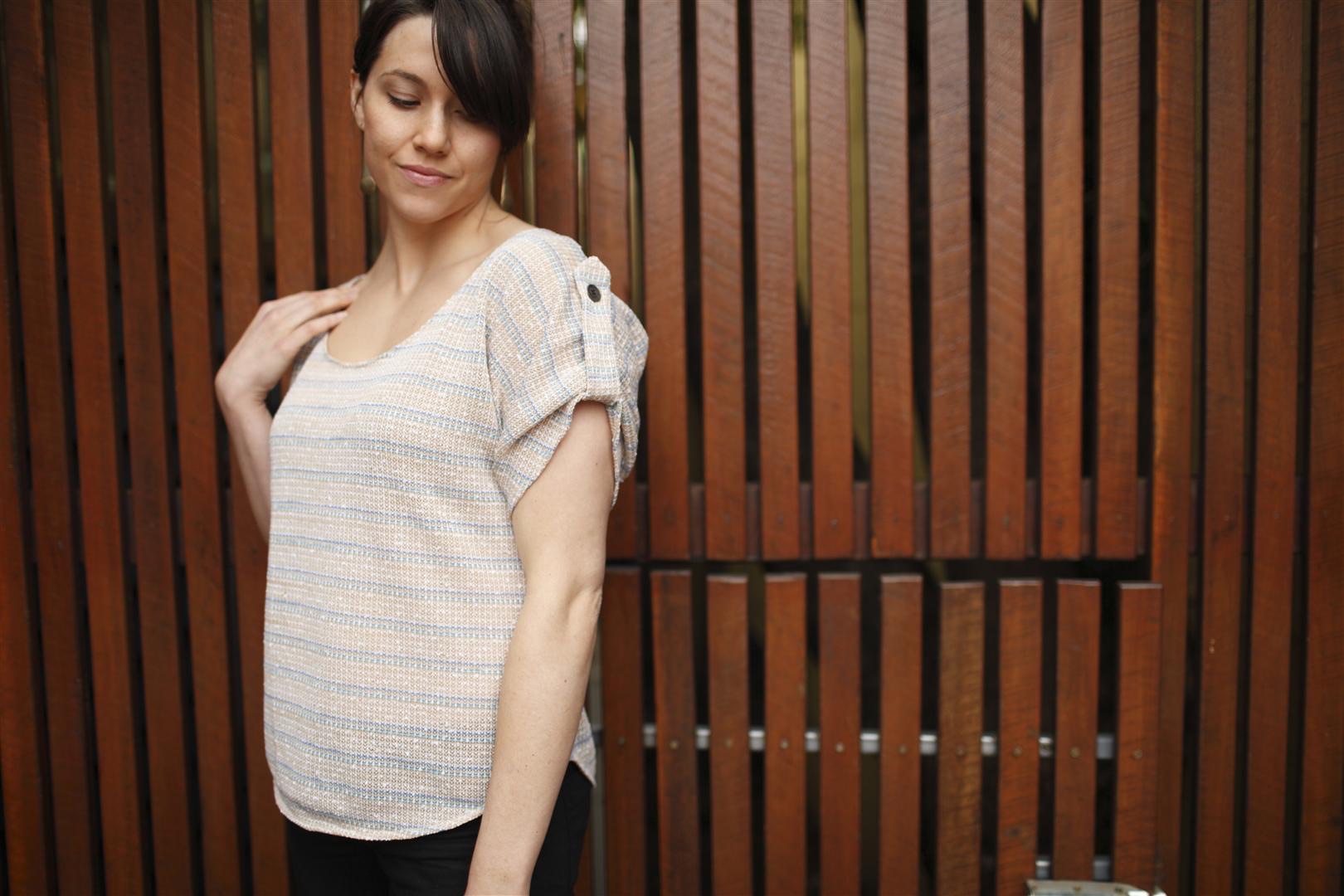 I swear I'm not intending every post to begin with a sewing d & m lately but I can't help it. I'm just so completely-utterly-can't-sleep-inspired! So here's what you can expect to see in this space over the next little while: a slouchy woven top, a maxi with a difference, a stretchy pencil, something with a peplum and definitely some printed leggings. Okay, enough cryptics, please refer to primitive sketches below. The dude on the left is not part of the plan. My sketchbook has become communal by the looks of things.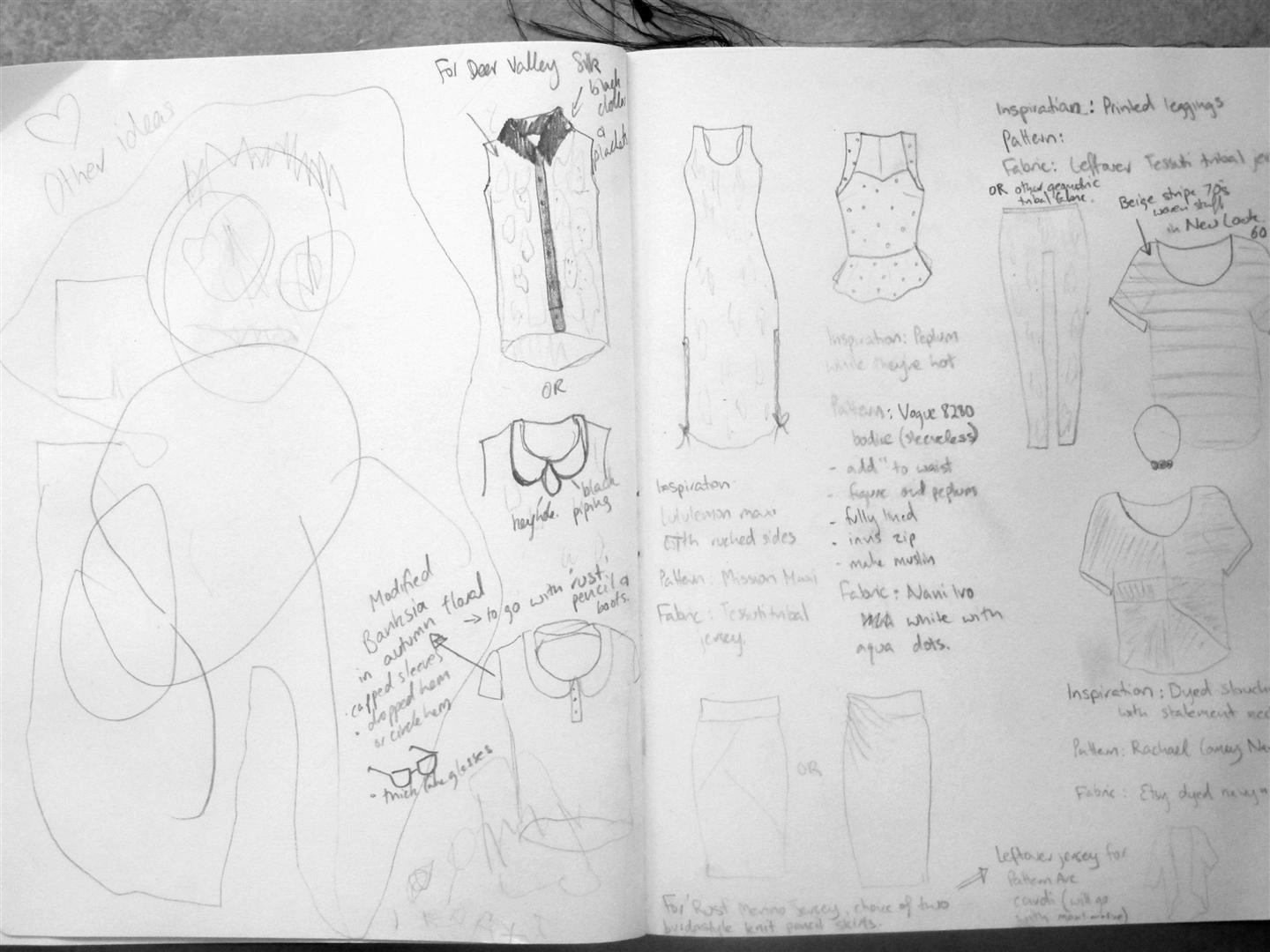 Well, sometime around Feb I had great plans for a winter wardrobe. Sometime around June they all went out the window as I got caught up in the northern hemisphere spring sewer buzz. Apart from the fact we hardly have winter, I wasn't feeling it about the things I had planned to sew and if there's one thing I'm learning is that sewing time is too precious to make anything you're half-assed about. Instead I've been gathering inspiration from
Pinterest
and all the amazing sewing around blogland for these pieces that are hopefully multi-seasonal but some just plain fun. First up, a slouchy woven tee….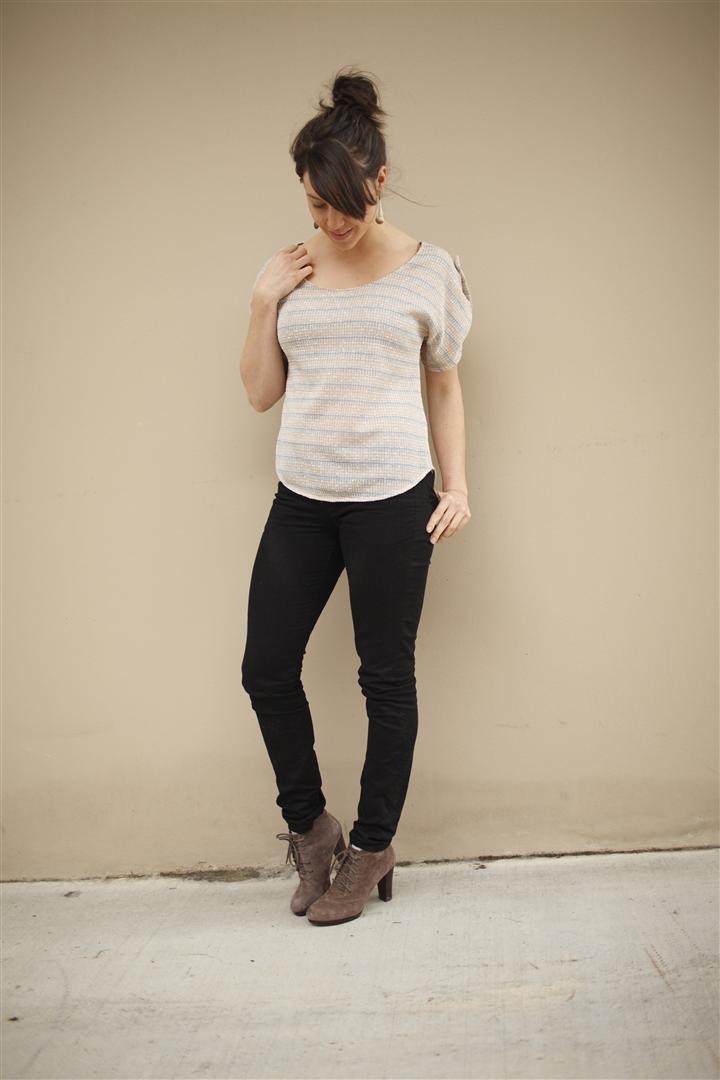 …made from….
That's right, a $4 piece of thrift store woven, semi-knit, mesh-y synthetic stripe fabric from another era. I don't really know what it is. But I bought it with no pattern in mind, just summer. It doesn't iron at all, would probably melt, but turned out to be a perfect match for this pattern that has no facings to press.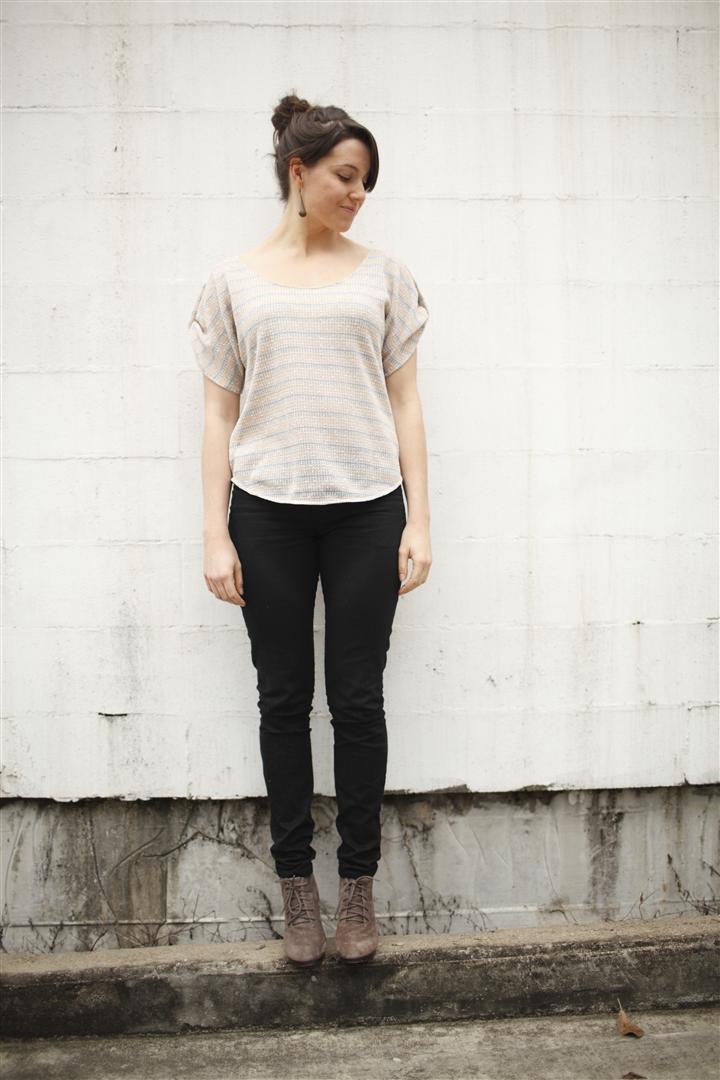 And this pattern: Simplicity 6025 + Wiksten tank. Yes, you read correctly. I've been pining for slouchy tees, pinning them into my sewing inspiration pinterest board and longing to re-create one. I came across this pattern with version B and knew I'd want to change the length from tunic to tee and give it a softer looking hem. I used the Wiksten tank pattern to make the new hemline and traced it straight onto the simplicity pattern. I also added an extra inch of length, since I'd actually like my Wiksten tank to sit an inch or so lower. The widths of the two tanks matched exactly which made it a real no-brainer alteration to make, if you're interested in giving it a go.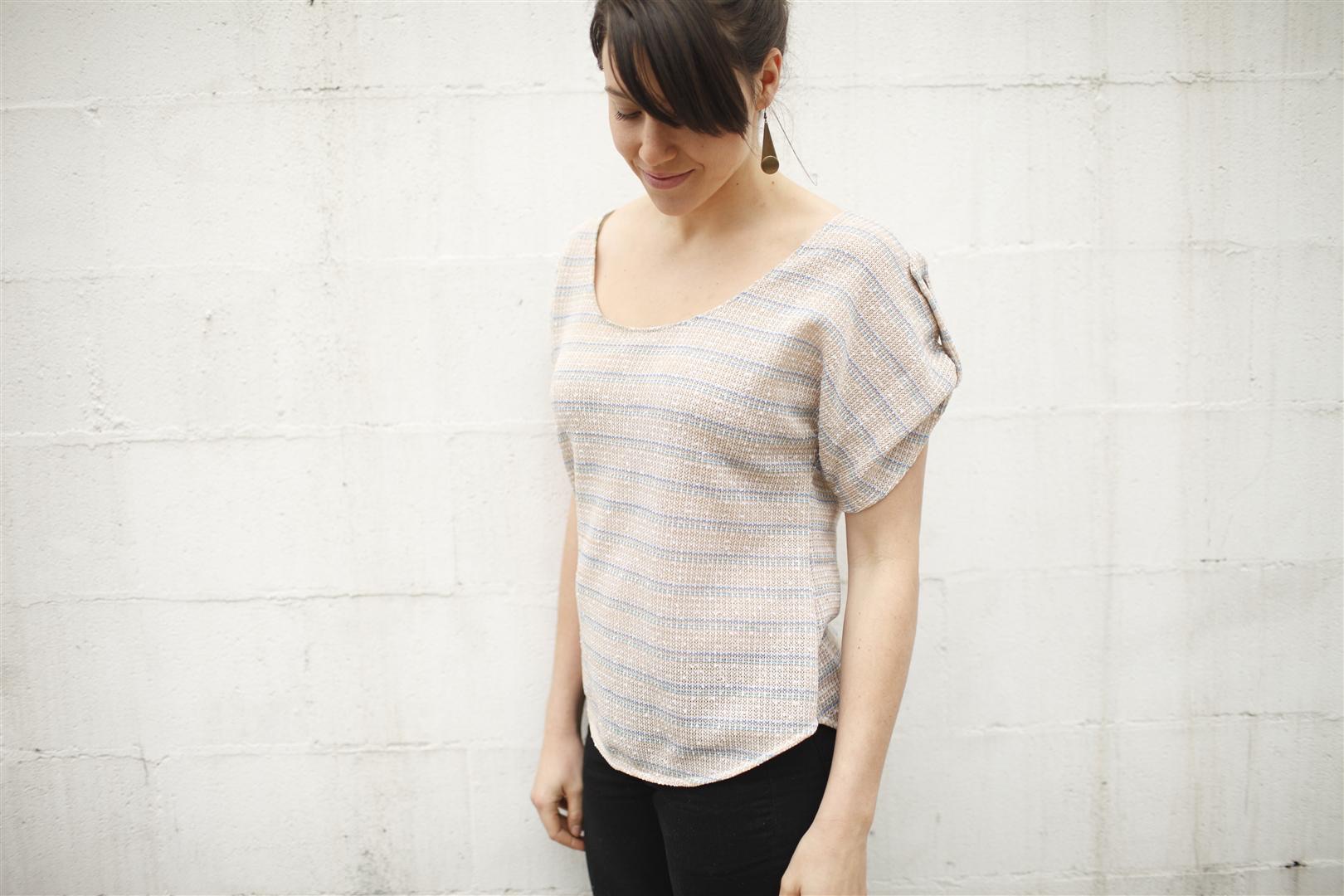 Sizing: I cut the 8 based on a 34 bust measurement and a finished garment bust measurement of 38 (quite slouchy), so I can only assume the sizing must be quite different between simplicity and Vogue patterns, in which I make something around a 12 based on bust. Anyone else had strange sizing experiences? To accommodate long arms I cut the sleeves at the length of the size 10, and could have even gone longer.
Mods: The pattern calls for the neckline to be finished with binding made from the same fabric but because of the no-pressing issue I used bias binding instead, which worked superbly. I used the bias again to hem the shirt but finished the sleeves with a regular hem because I thought you would be able to see the bias binding the way the sleeve sits when finished. It wouldn't press at all so I rolled it over twice, pinned then stitched. It got a little stretched along the way but because of the way the sleeve is held up it's not noticeable.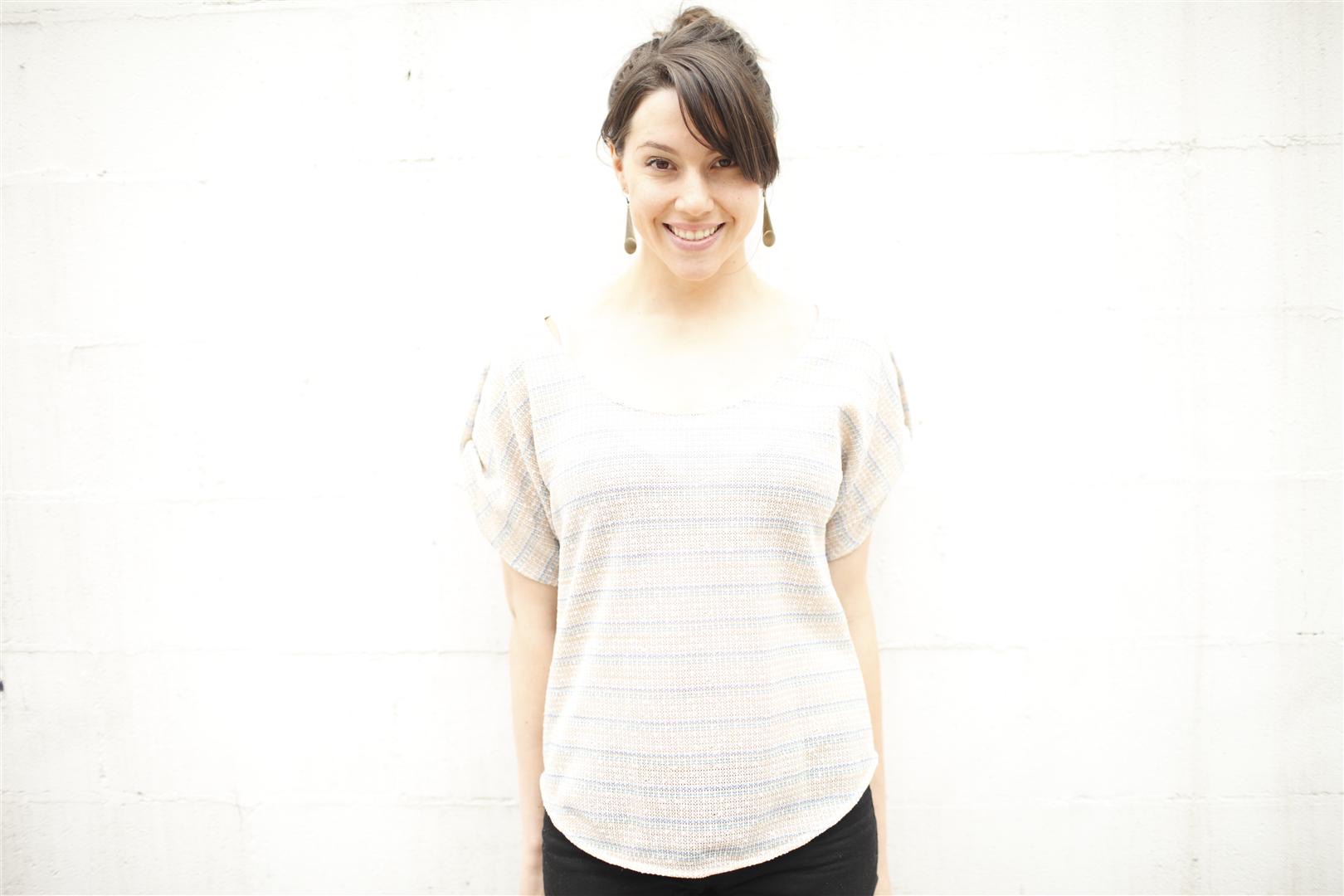 Make again? I love this top and would be interested to see how it looks in a fabric with less body and more drape. I'd also think about cuffing the sleeves. I've just bunched them under the strap here rather than roll them over once like you're supposed to, because I didn't like the look of seeing the sleeve seams on the outside.
Forecast…sew storm!