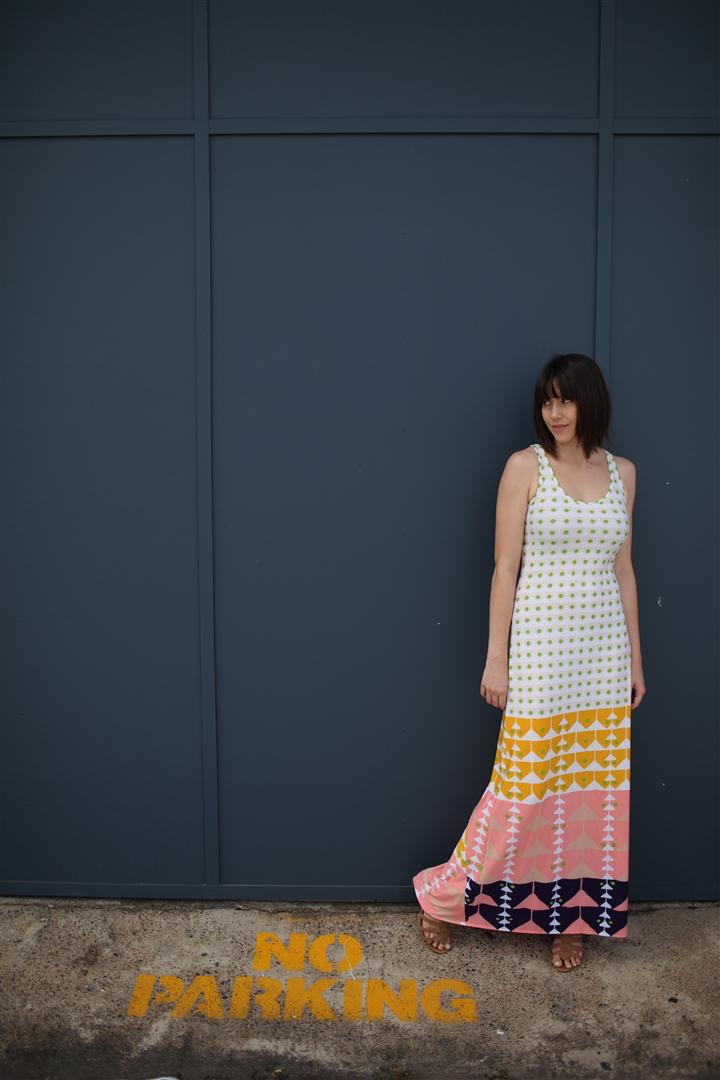 Australian fashion label 
Tigerlily
 are pretty much as 'Aussie' as backyard bbq's. They make beautiful, slightly exy swim-wear and clothing that I
used
to pine for seasonally, in my pre-diy era. I am blown away that a new fabric store in town (
The Fabric Store
) are stocking the exact Tigerlily fabrics from their collections…by the yard! This seems kind of unusual, but complain I did not. Grab the bolt, race to the counter, shoulder checking along the way, I did. I recognized this geometric polyester knit from a dress in their collection a few summers ago. A dress that I wanted bad enough to cut and paste it into a word document…these
were
the days before Pinterest.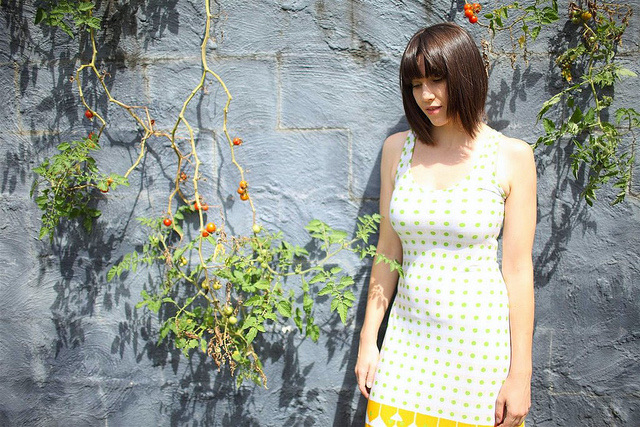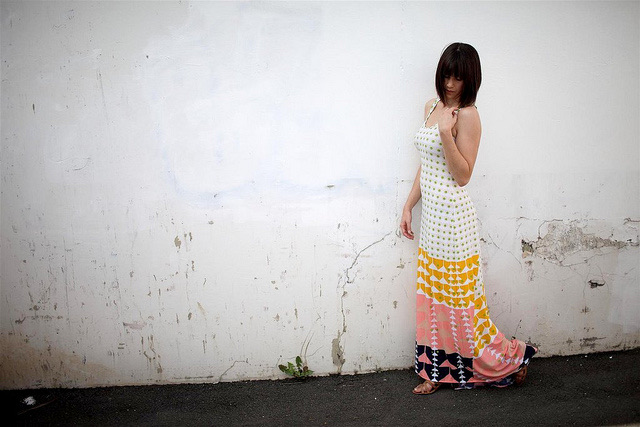 I knew I was onto a good thing with the Mission Maxi Dress pattern after I wore the 'test run' for three days straight. A bit feral now I think about it. But it's just a great pattern, especially for lazy girls at heart! For minimal time and effort you get a super flattering, easy wearing summer maxi dress. This version using view C with godet, really grabbed my attention and I assumed my geometric print would make a spectacular godet version. However, in my case, the print had so much happening already that the godet doesn't really stand out. It's seems more visually effective to use a plain fabric, like stripes, and get creative with changing the direction of the fabric.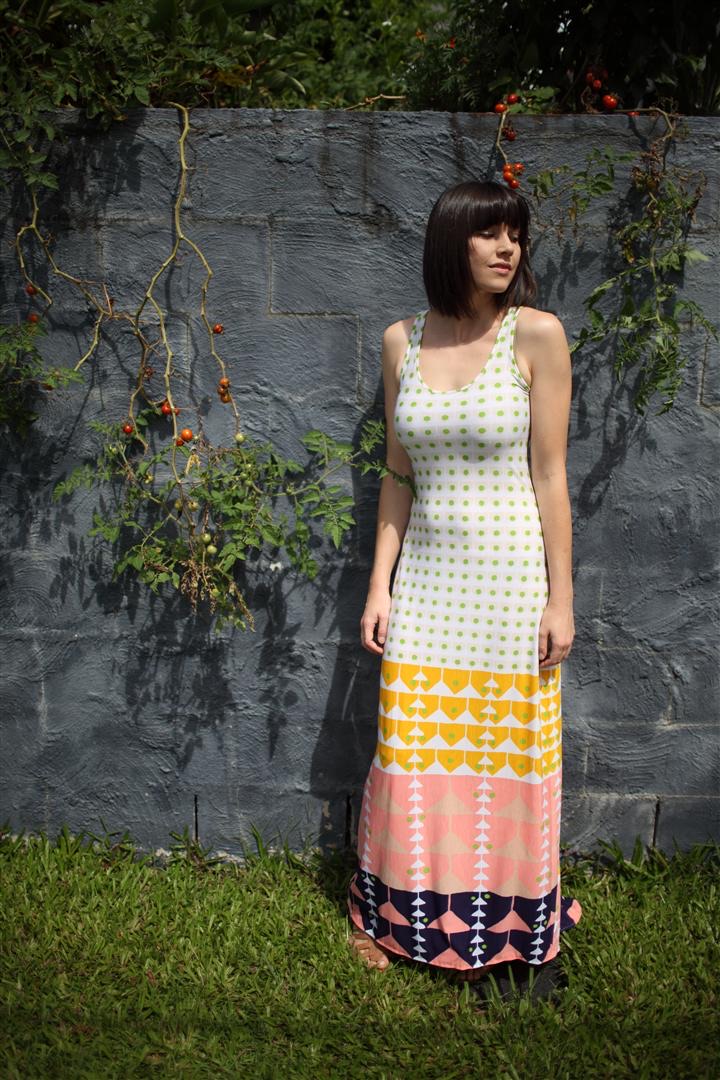 So I may have mentioned in a recent 
Kniterview
s, something to the tune of 'I don't change much at all when sewing with knits laa laa di da'. Which is all well and dandy until I tried to sew this
really
stretchy fabric with a regular straight stitch. No surprises, it puckered like a you know what! Usually I avoid my machine's stretch stitch function ( uneven stitches?) but in this case it was ten times better than straight stitch. I tried so hard to line up the print but it was ta-ricky. I'm declaring polyester knit as the eel of stretch fabrics, and after much wrestling I still couldn't get it to match at the center back and side seams. Lucky its a busy print and hides it well. So don't look too close you lot!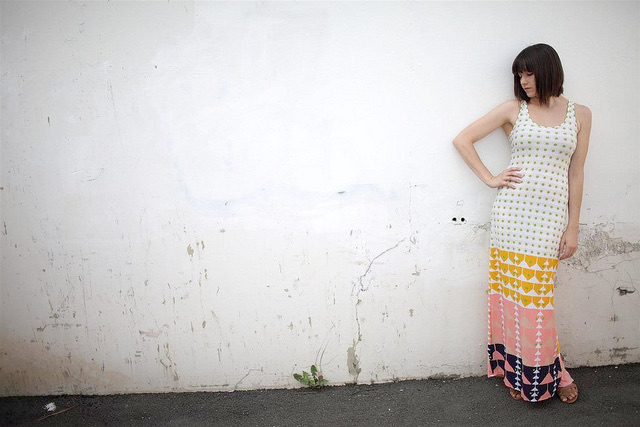 Now I have my own, friendlier on the budget, Tigerlily dress!