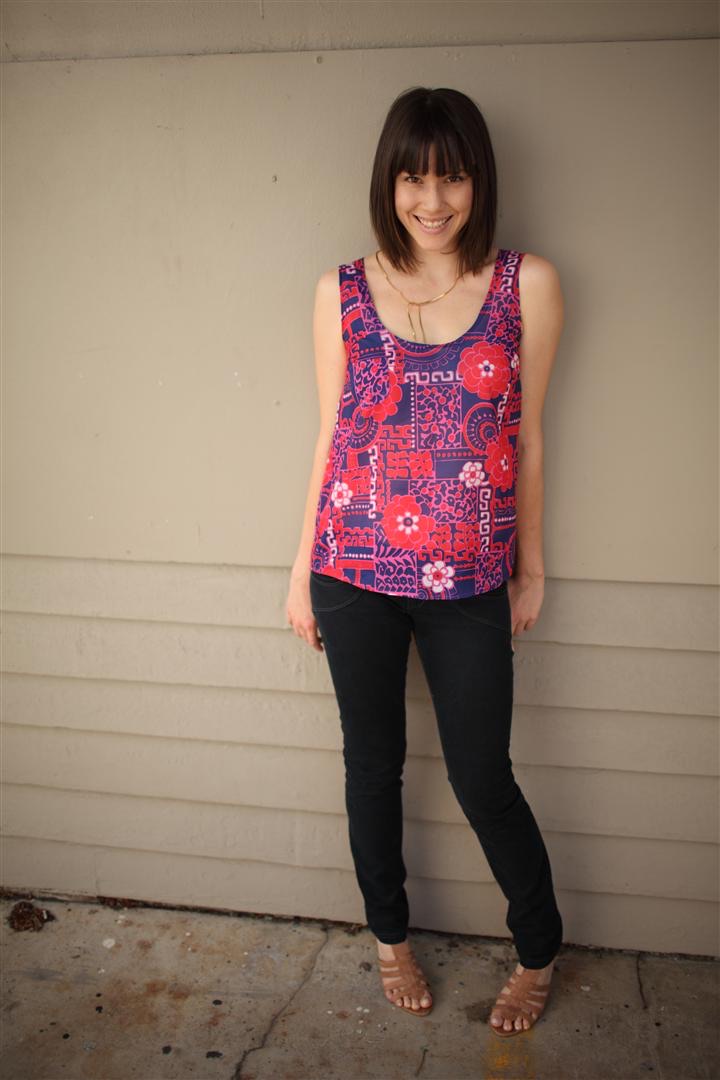 Hola Chicas. Believe it or not the background you see here is the behind of a cafe in urban Australia, not Guadalajara. Shame! As usually happens around this time of year, I start to pine for exotic places just out of reach. This summer's fantasy destination: Mexico. I don't think we'll be popping off there next week, so for now I will be content living out my wanderlust through sewing. Don't be alarmed if you start seeing posts like 'turn this fantasy destination into an outfit'.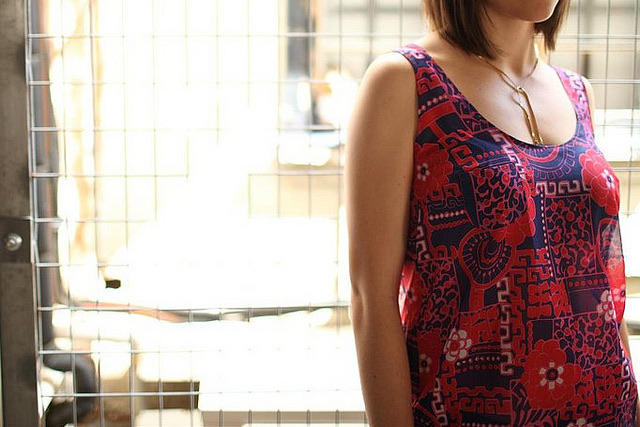 This little number is the Tiny Pocket Tank pattern by Grainline Studio and its my new go-to summer top. I was pining for tropical fiestas anyway when I grabbed this fabric remnant in a country town thrift store. It's not something I would normally go for but it spoke to me. In Spanish. And said, 'Hola Chica', turn me into a tiny pocket tank'. I couldn't resist the print that's a bit floral, a bit geometric with a dash of aztec. The palette is interesting too; inky purple, bright red and pink.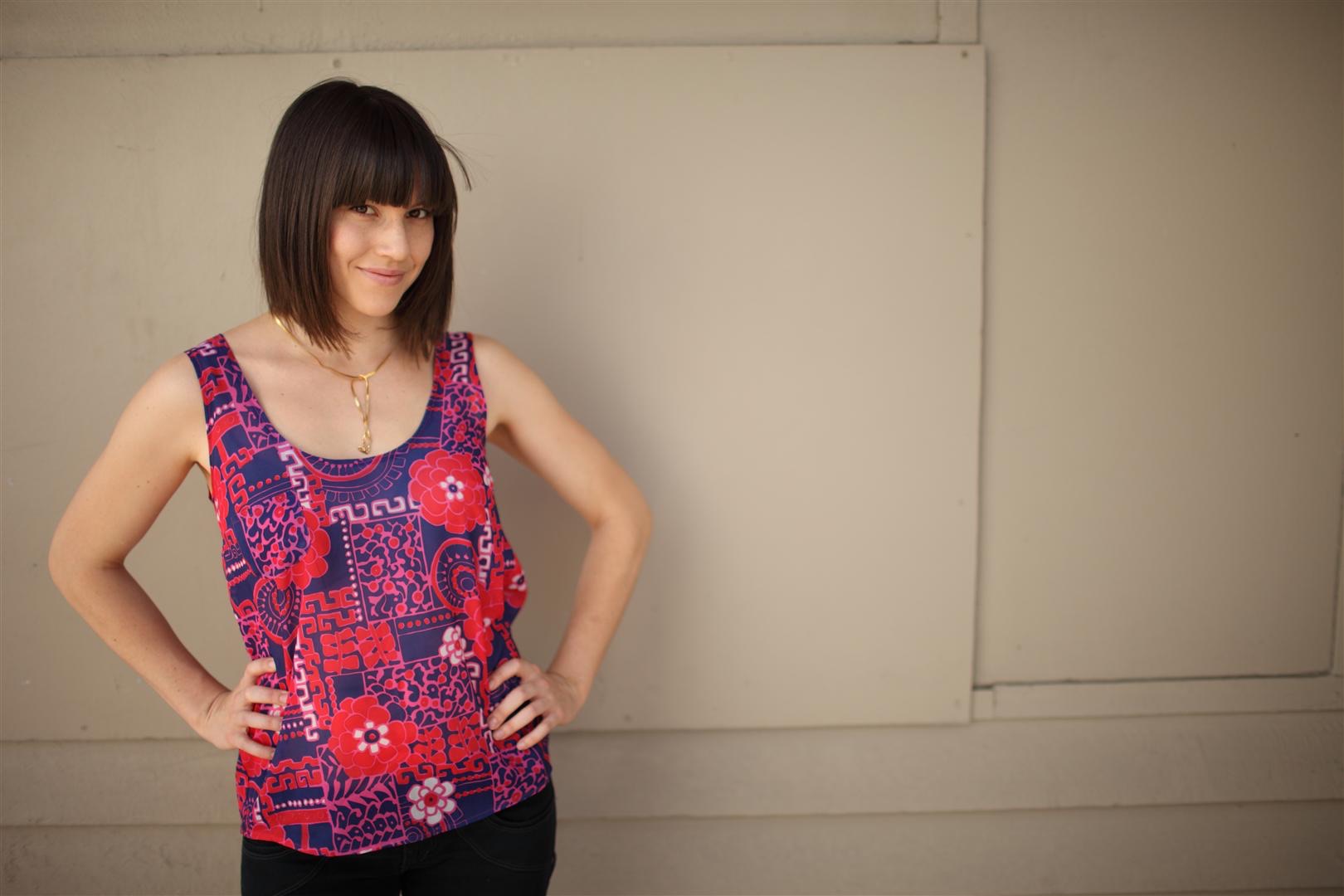 For a simple floaty summer top, it certainly checks all the criteria in my book: feminine, easy wearing and sturdy enough for kid wrangling. A definite make-again. Right after I go make some B-grade tacos.