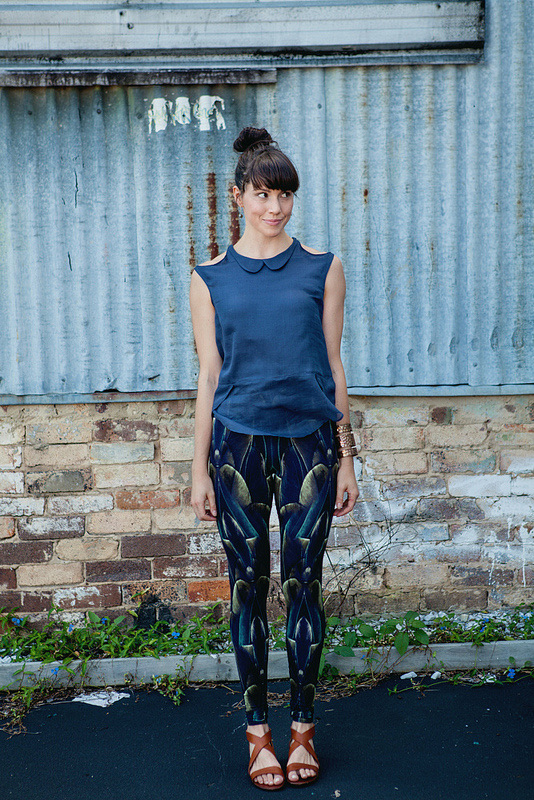 Hey it's two-for-one-Tuesday! And I'm sorry but I got no special deals on pizza for you, just two fresh additions to the handmade closet. Presenting my new favourite-ist leggings in the whole wide world and the new Megan Nielsen
Crescent blouse
. Both pieces were completed before the epic month of May and are conveniently slotting in while I muster the courage to start this Bombshell swimsuit business.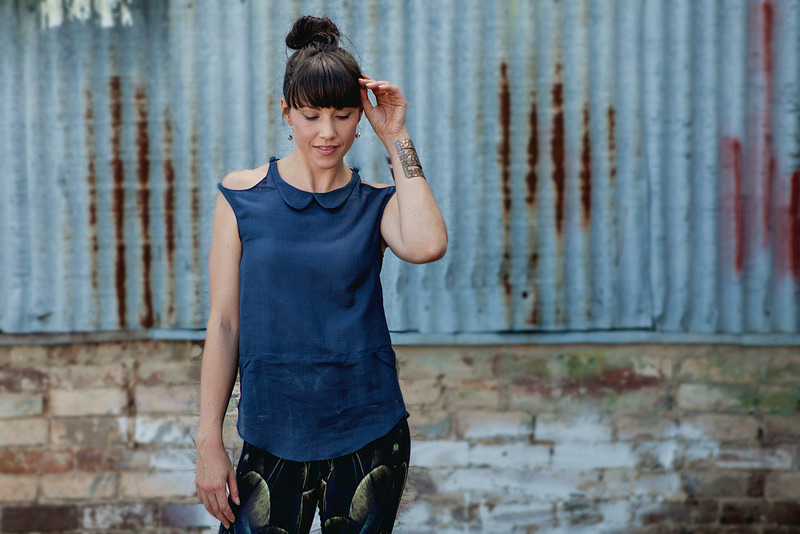 Pattern:
Megan Nielsen Crescent blouse
Fabric: A semi sheer Silk cotton with a slightly bigger weave. I doubled the layers for the front and left the back sheer (didn't get photo oops, just visualize yeah?).
Bits to love: Another beautifully put together pattern. I especially appreciated the finishes around the cut outs and button closures. There's the option of a collar / collarless version and two variations for the hem length and shape, one is round (I'm assuming like a 'crescent'?) and the other squared off and tunic length. I kind of surprised myself here by going for a solid color, especially given the scope for mixing prints or color-blocking in this pattern! But sometimes I can be a very Zen sewer and I was thinking along the lines of choosing a fabric that wouldn't detract from the lines in the blouse. And I also used two self cover buttons in the same fabric to keep everything at one. Namaste.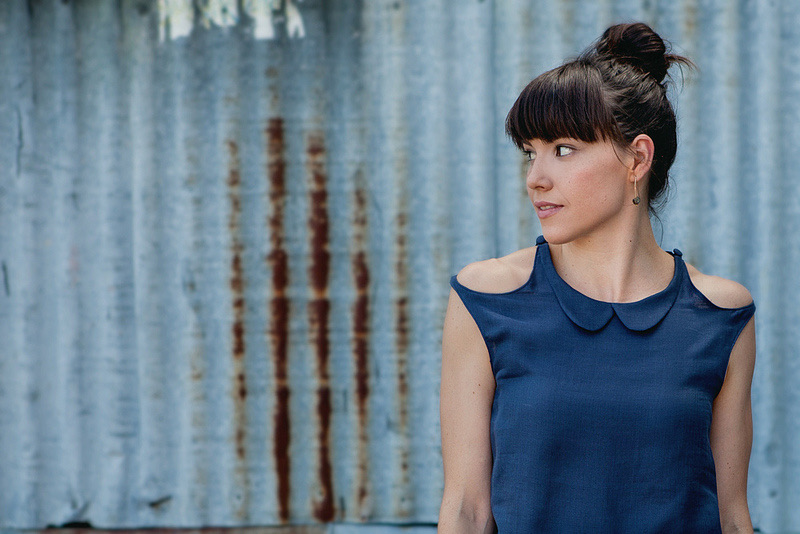 Urks: The strapless bra situation. It seems it is my quest to unearth a strapless bra that does it's freakin job! Holds things in place, stays put all day and comfy enough you forget its there. Not much to ask right? Back in the day, when I used to have a decent pair (it's all relative), I was sure the issue was just that a strapless bra was never going to have the lift of a normal bra, end of story. HowEVER, after retiring from their post as milk factory last year, the boobs just went 'right that's us done, we're out of here' and shrunk down three whole cups sizes. No complaints, at least now I thought I'd be all over the strapless bra thing. Only, just like it's predecessors, this one was great in the shop but crept south, was uncomfortable and made weird bra lines through the top. I couldn't wait to fling it off after these pics (and replace it with a regular bra…straight away in case you were wondering), so a little sadly, until this get sorted, my crescent is not getting much of an airing.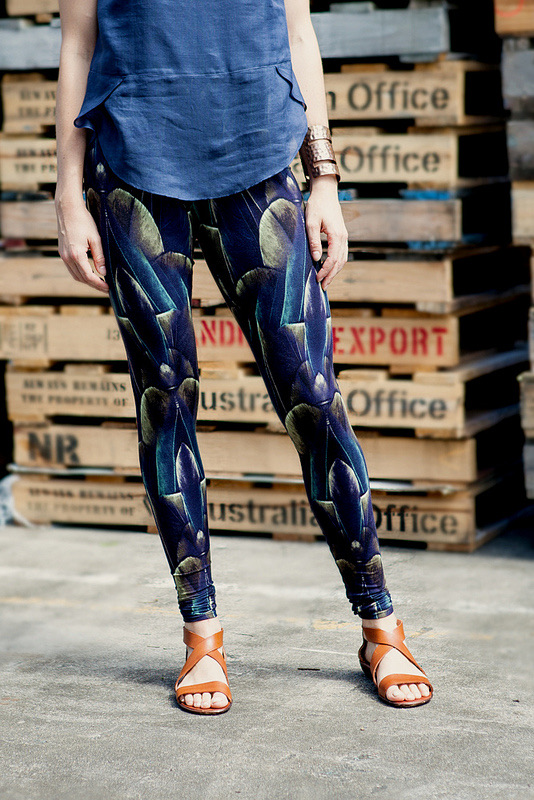 Fabric:
Rayon and lycra jersey from
here
So, guys, I went back for
more leggings
. And
this pattern
is ten times better than the
last
. Everything that was slightly off about 
this pair
is now lovingly accommodated here. Where the
McCalls
pattern
was a little short in the legs, too shallow from crotch to waist and so on, this one is longer, higher, faster, stronger! The leg length is really spot on. I have longish legs and I like a little bunching at the ankles. They also come up to my ribs and keep my organs warm. So, I love them and  really recommend the
Burdastyle pattern
. But each body to their own. They also feel so much cosier in a soft fabric, as opposed to swim lycra. I was utterly gobsmacked to find  this fabric, only the
juiciest knit fabric I've ever laid eyes on
, randomly on Etsy.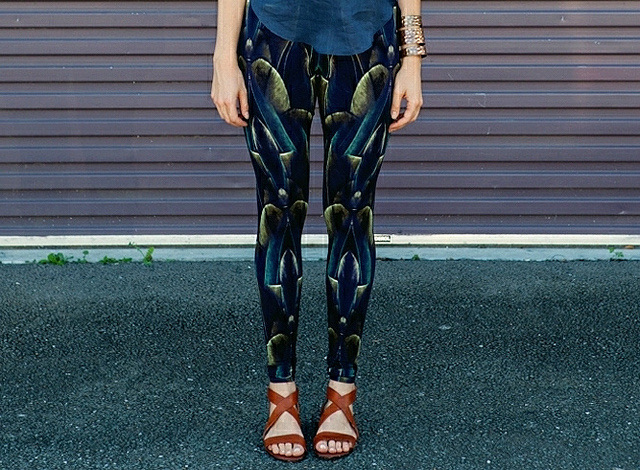 Initially I wasn't going to try and match up the pattern but decided to give it a crack and the effect of the symmetry is kind of cool. I feel like a walking anatomical illustration. Lining up the print was not so hard, there is only one pattern piece for each leg so after I doubled my fabric over before cutting, I used pins to mark little land-marks on the print, making sure the points corresponded on top and bottom layer. Not sure if this is common practice but it worked so well! Right now, I'm wearing these, hmm maybe three times a week and they are starting to fade a little so I'm considering buying more of the fabric (if there even is some) to make a back-up pair. Is that weird? I just never want them to end.