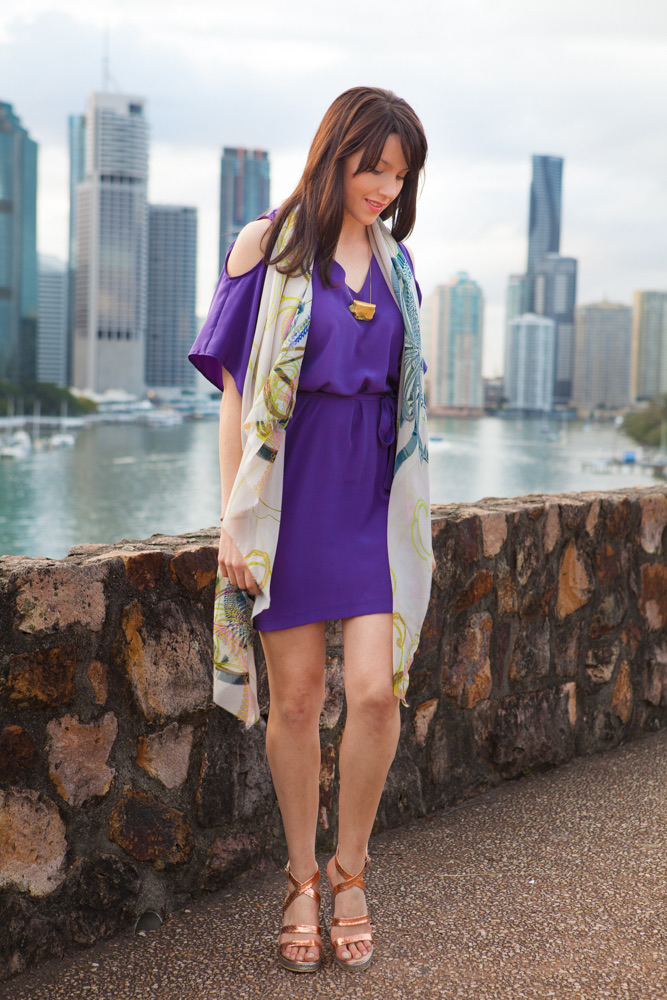 Aloha! Can't quite believe this dress was made by yours truly a year and a half ago, and its only just made it to the blog now. This was my first go at Satsuki by Victory patterns, the same pattern behind this dress for Project Sewn. I made it up for a special occasion. The special occasion being that I was leaving the house, sans kids, for an occasion. Some sort of partay or gathering (?) at a swanky (cringe) underground 1940's style bar. Which was obviously deserving of a new dress. Anyway, the event was on a Saturday night and on Wednesday I realised the over-priced pants that I'd bought for said occasion, just wouldn't do. So it a seemed a perfectly do-able, even sensible idea to just whip up a
Satsuki
. Like an omelette!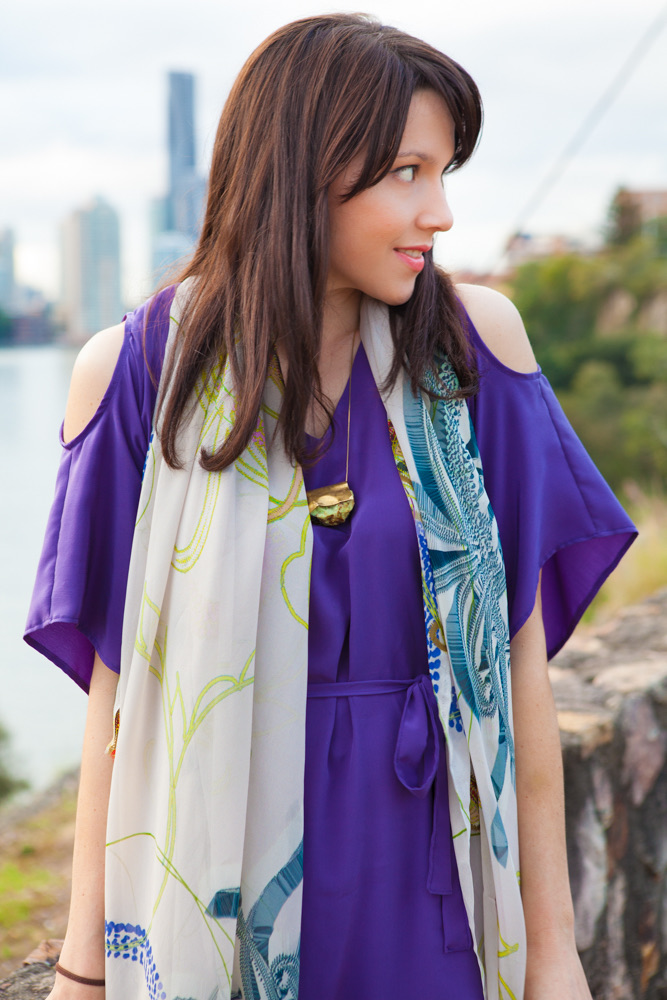 The fabric is a silk crepe de chine from
here
. I know it's all silk this, silk that these days but the ratio of silks to cottons (and other perfectly
practical
fibres) that we get in is pretty high. Anyway, I really loved this pattern, I mentioned
here
how it nips you in at the right bits and I think it's a style that flatters a huge variety of figures. It's put together really nicely too and I appreciated the lessons learned in hemming curved sections of seams by pulling a thread. My only gripe is that being a bit round shouldered, my shoulders never seem to poke through the little cutouts, which creep to the back. Hence, the dress is heavily 'arranged' in these pics.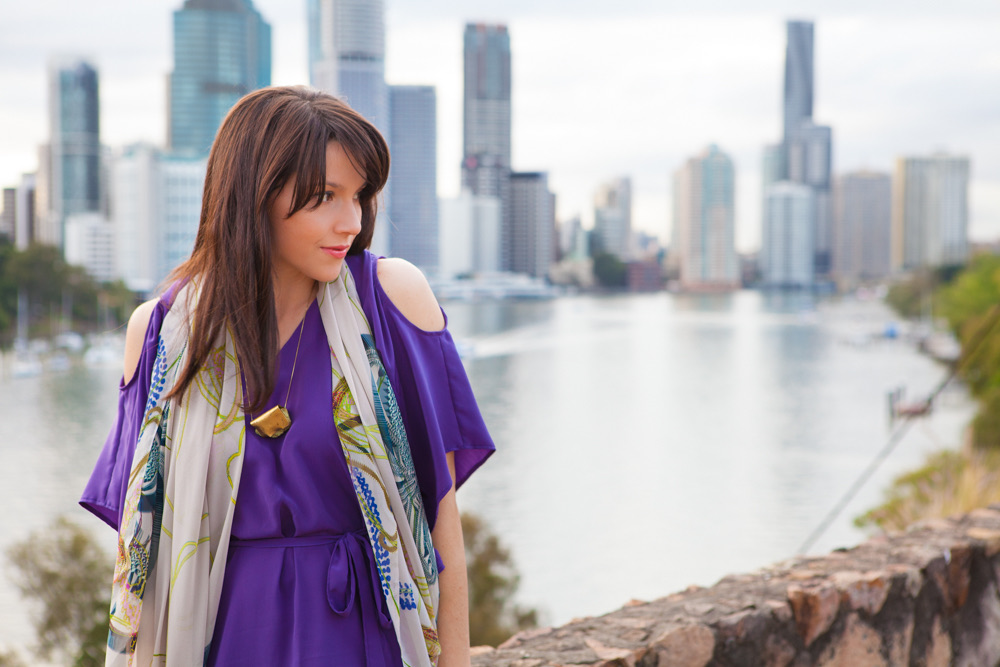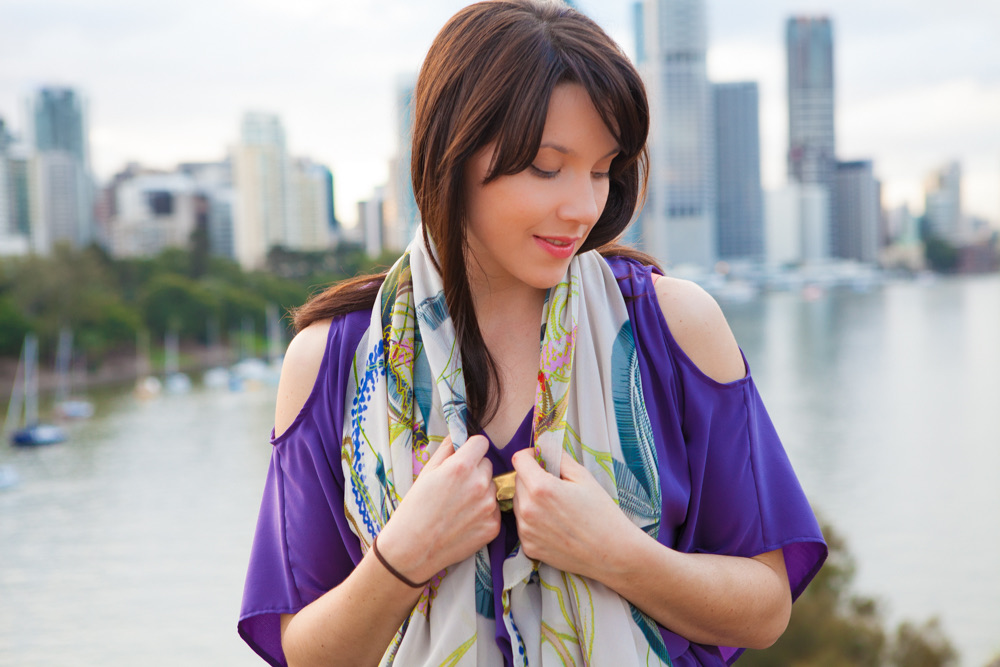 In the end it wasn't exactly 'whipped up'. I finished it on the night pretty much on the way out the door and did hasty a double fold hem, where a hand-stitched one might have honoured this fabric. But what's a girl to do, I was already running late! If you are contemplating making a Satsuki of your own, I highly recommend this pattern. A relatively quick make with good instructions and a new technique or two to learn makes it a winner. It also sews up into a top,  
Crab and Bee's
 made a beautiful 
shibori dyed version
.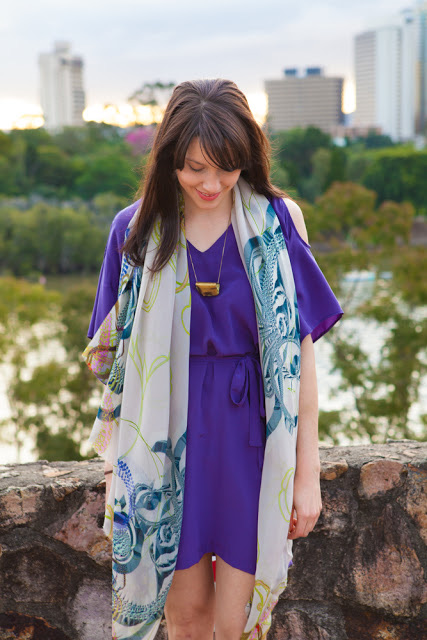 I had a moderate to good time, topped off by being in bed before midnight. Lets be honest, there were more than a few times when I thought about being home in bed. Or sewing. Cough antisewcial Cough.