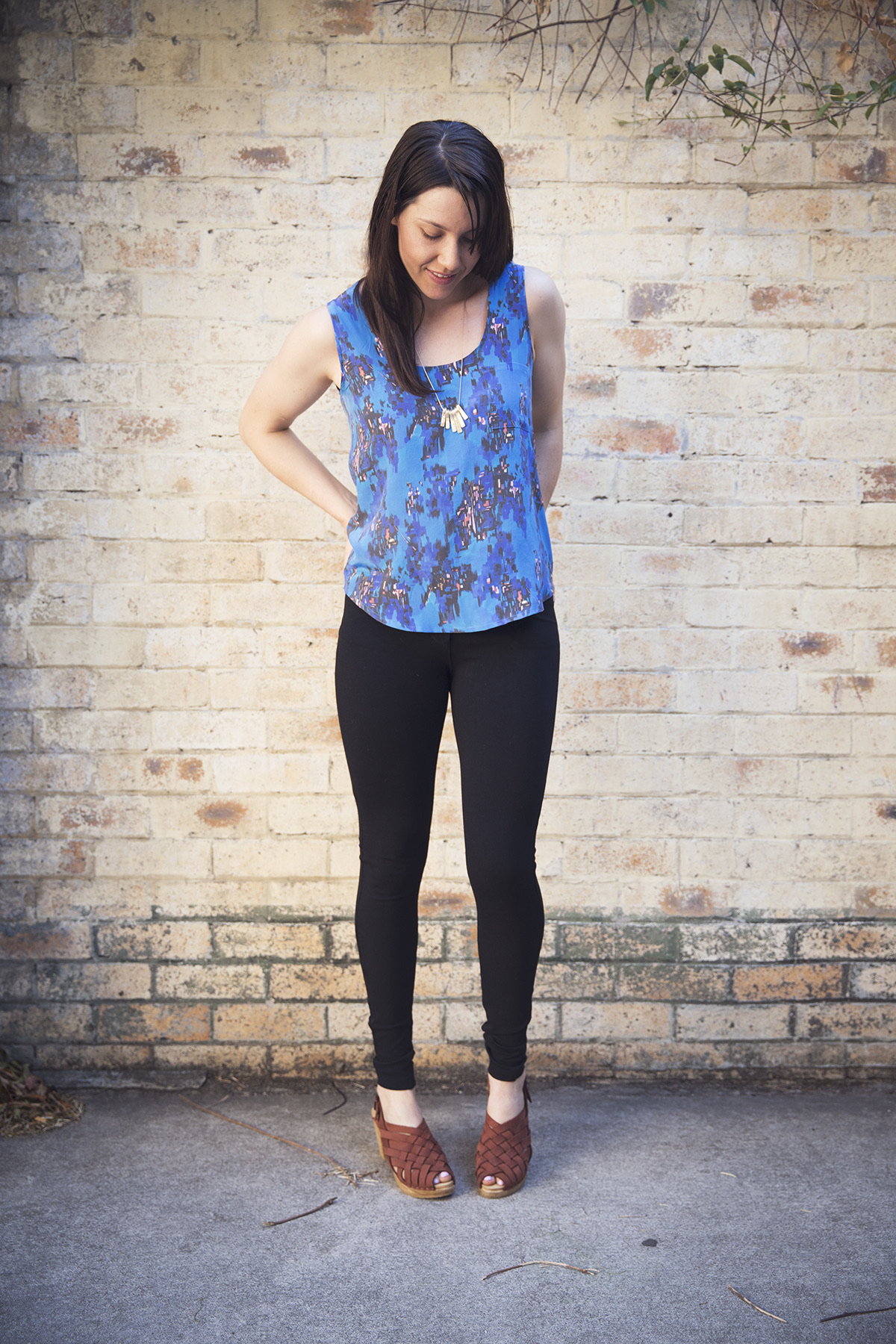 Finally, five days after having wisdom teeth out and I'm in some sort of state to string a sentence together. Not through my mouth, since I'm still looking like an angry rabbit, apparently. So before the op, I bundled my machine off for a service and since the op there's been the distraction of food. What can I eat? When can I eat again? When can I eat Ultimate Pork Tacos with Spicy Black Beans & Avocado green salad? Yup, totally been torturing myself watching Jamie and Nigella all week, from the couch at my parents place. But now, back home, there's the exciting proposition of an empty sewing table. Best feeling ever! It's looking like
Vogue 1247
, but also possible a random will jump the queue.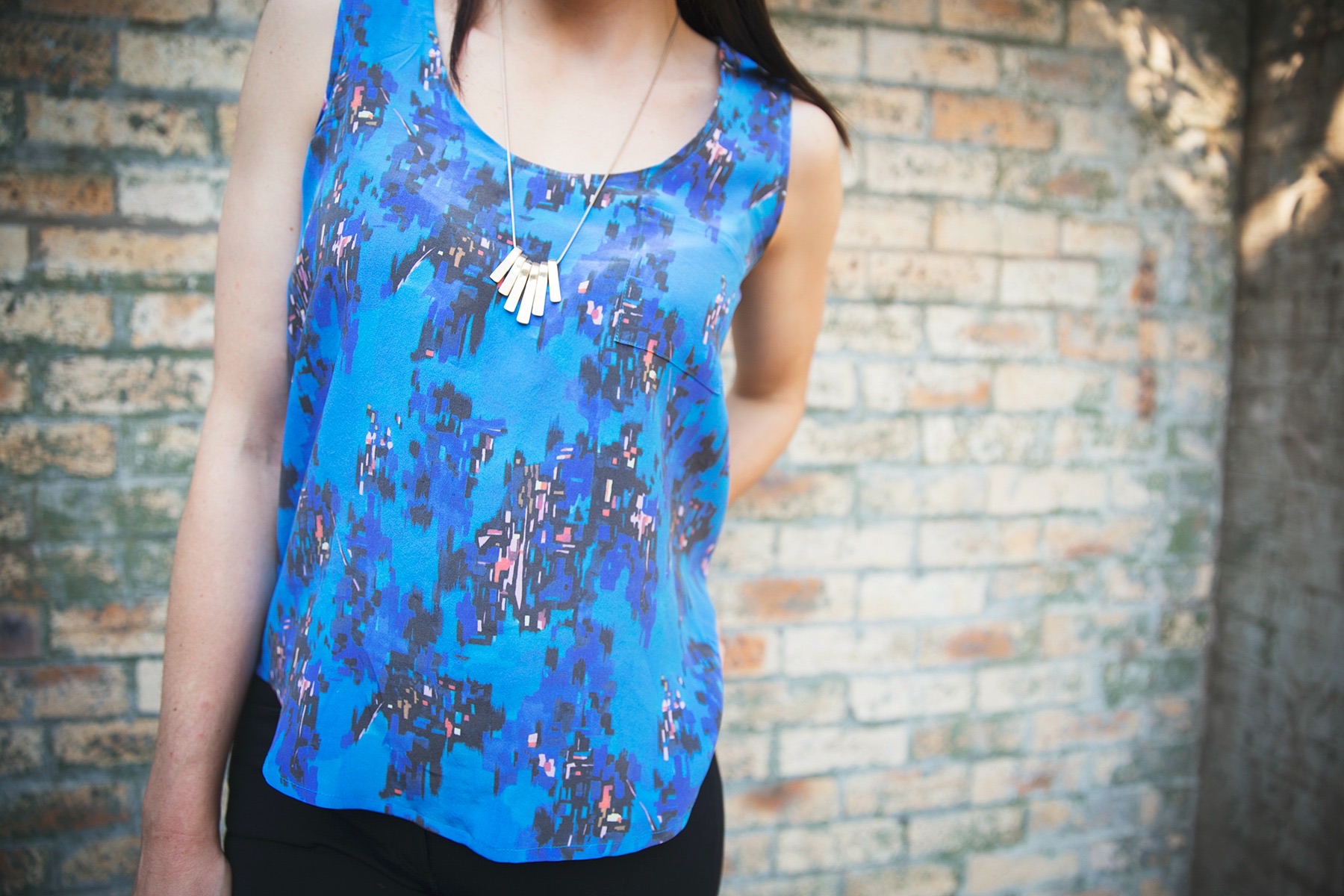 Pattern
//
Wiksten Tank
Before we go further, just take a moment to behold the small victory of pocket placement. What pocket? That's right, see, left breast. No, my left. It wasn't necessary to match it up but I liked the idea of an incognito pocket and the challenge of matching. Like sewing Tetrus. I made my
first Wiksten
early on in the piece, my second one died a horrible death recently and now this one, which won't be the last. Simply, it's a satisfying sew, I love the fit and insides are pretty (french seams). Its a feel-good project and you need feel good projects when you are just starting out sewing for yourself but also when you're in a sewing slump or just come out of sewing hell (see
gold sequin amazing nightmare dress)
. Which is why I chose it as
the
project to introduce my lovely, workshop
guineapigs
 goers to the world of sewing for themselves at
The Craft Sessions
retreat.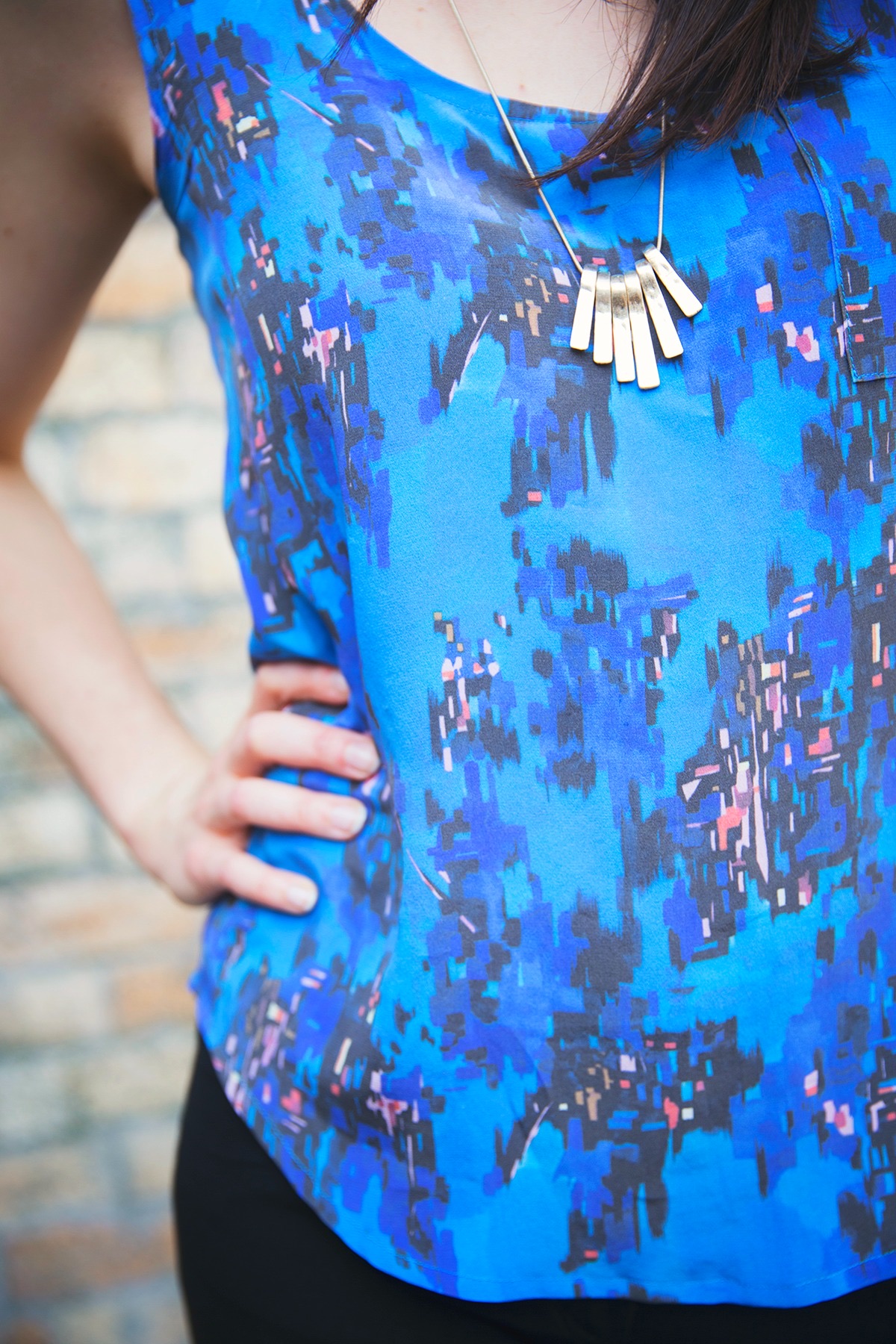 Well it's no secret anything
Wiksten Tank
designer,
Jenny Gordy
, touches turns to gold. More than once I've longed to have an actual piece of actual
Wiksten clothing
hanging in my wardrobe and Jenny must have sensed this because, quite amazingly she contributed a whole bunch of
beautiful fabric designs
from her collections to
Spoonflower
, where you and I can get them printed out onto silk, cotton, jersey and have our own piece of Wiksteny goodness. I've loved this print so hard but been unsure how to make the most of it (the pressure! the pressure!) and so decided to sew a special version to take down to the Yarra Valley. Along with a bunch of other ridiculously inadequate wardrobe choices for a frosty weekend in the Victorian highlands. Seriously it was so cold, I spent the first night in a random cardigan hand-knitted by someone's grandmother. Which now that I think about it, may have been the catalyst for wanting to learn to knit….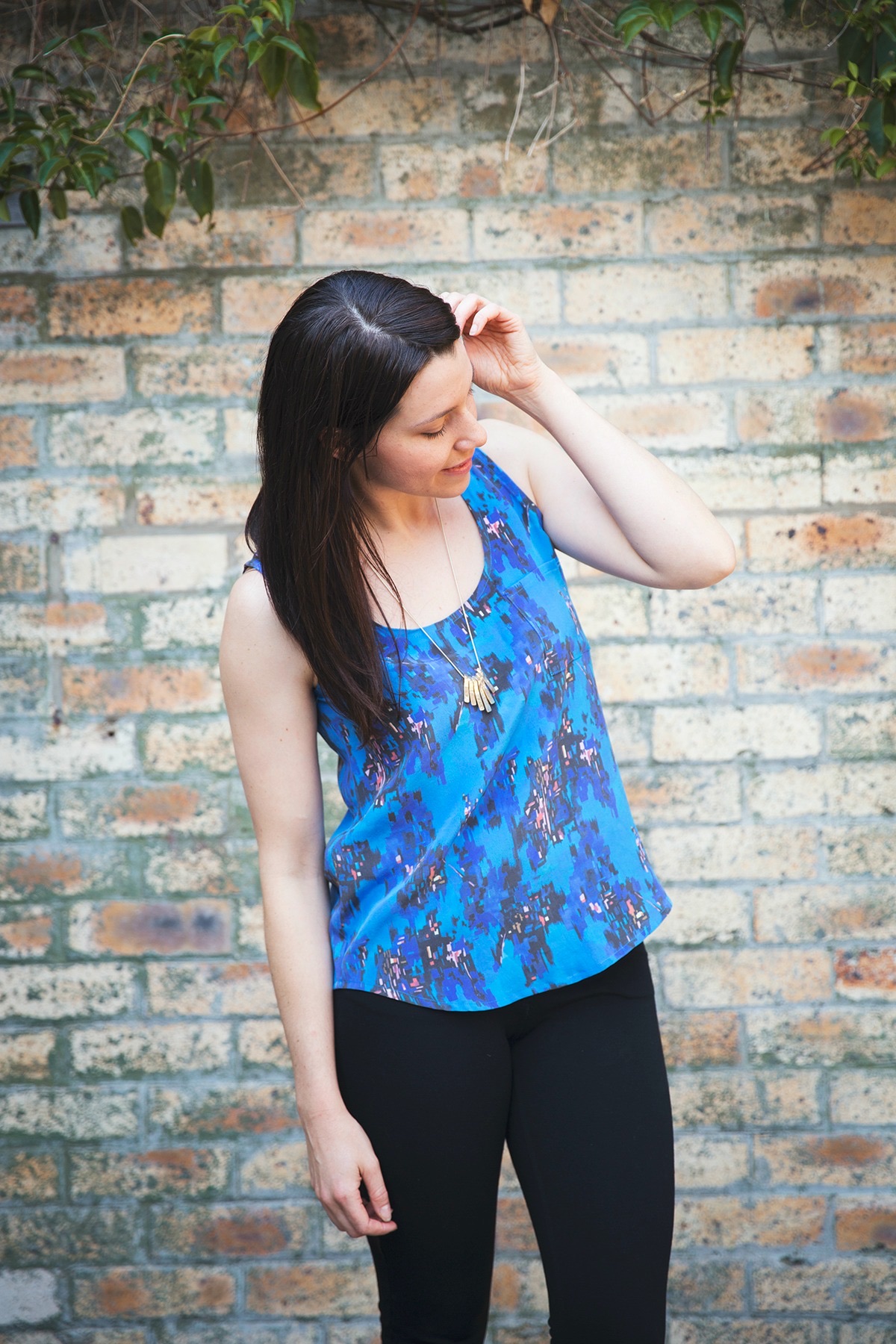 You know what gets me going in the morning? PRE-WASHING! If you pre-wash your fabric this magic thing happens where your top stays the same size the next time you wash it and again after that. Or, also kind of magic but mostly depressing, if you choose not to pre-wash, you get to see all your hard work turn into a shrinky dink, like Wiksten number two…three inches shorter, not even wearable as a crop, will remain un-blogged.