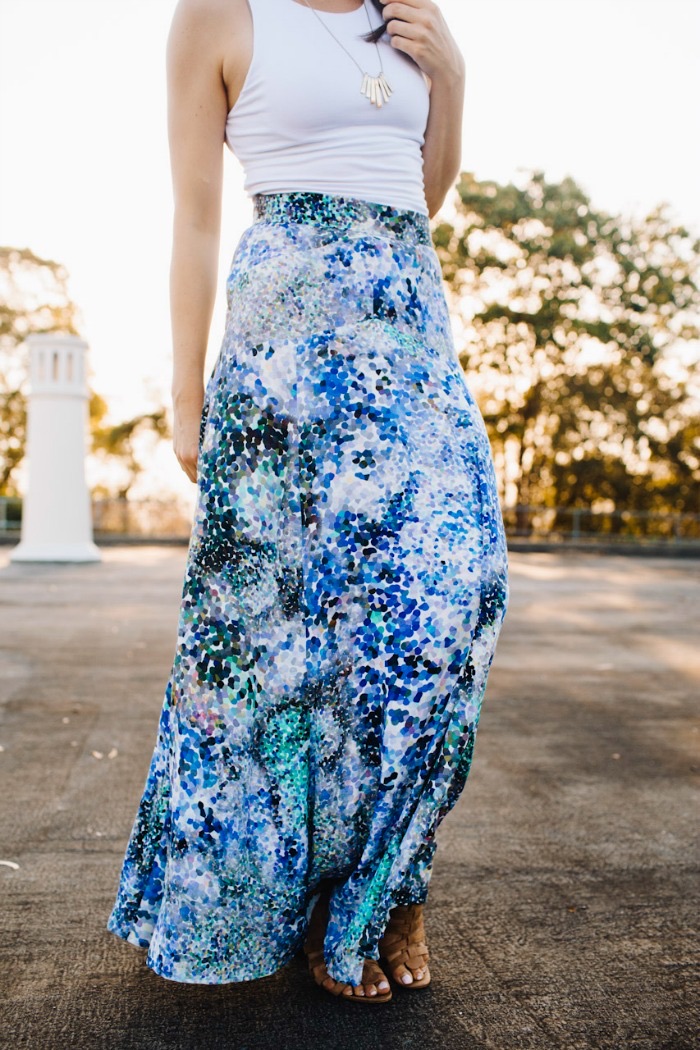 Got to love a skirt that goes forever….
…but doesn't take forever!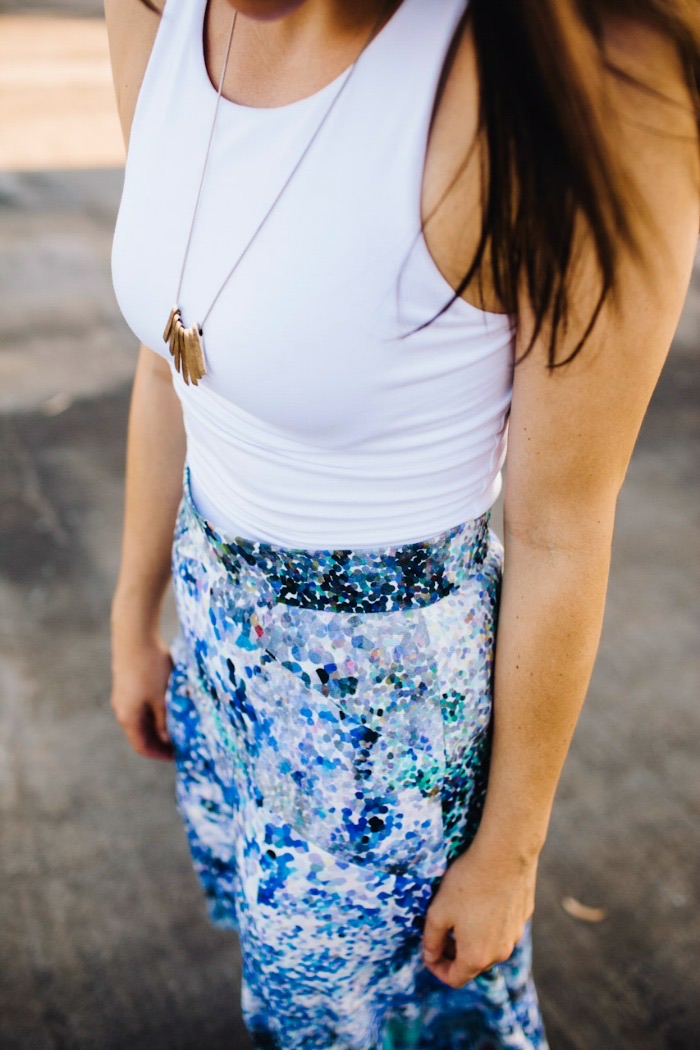 Presenting 
Gabriola…
the freshest and arguably the juiciest sewing pattern to leave the hot little hands of
Sewaholic
. An on-the-waist, full length skirt with a back zip and hook and bar closures. If you can sew a zip (or you tube how to sew a zip) then you're sweet. 
Gabriola
is a skirt for all seasons (see 
this
perfectly wintery black version) but personally I think she reeks of  icy-poles and lazy summer afternoons. Not unlike my hair, she's wild and windswept and maybe a little unruly. The perfect companion for tank tops and floaty blouses.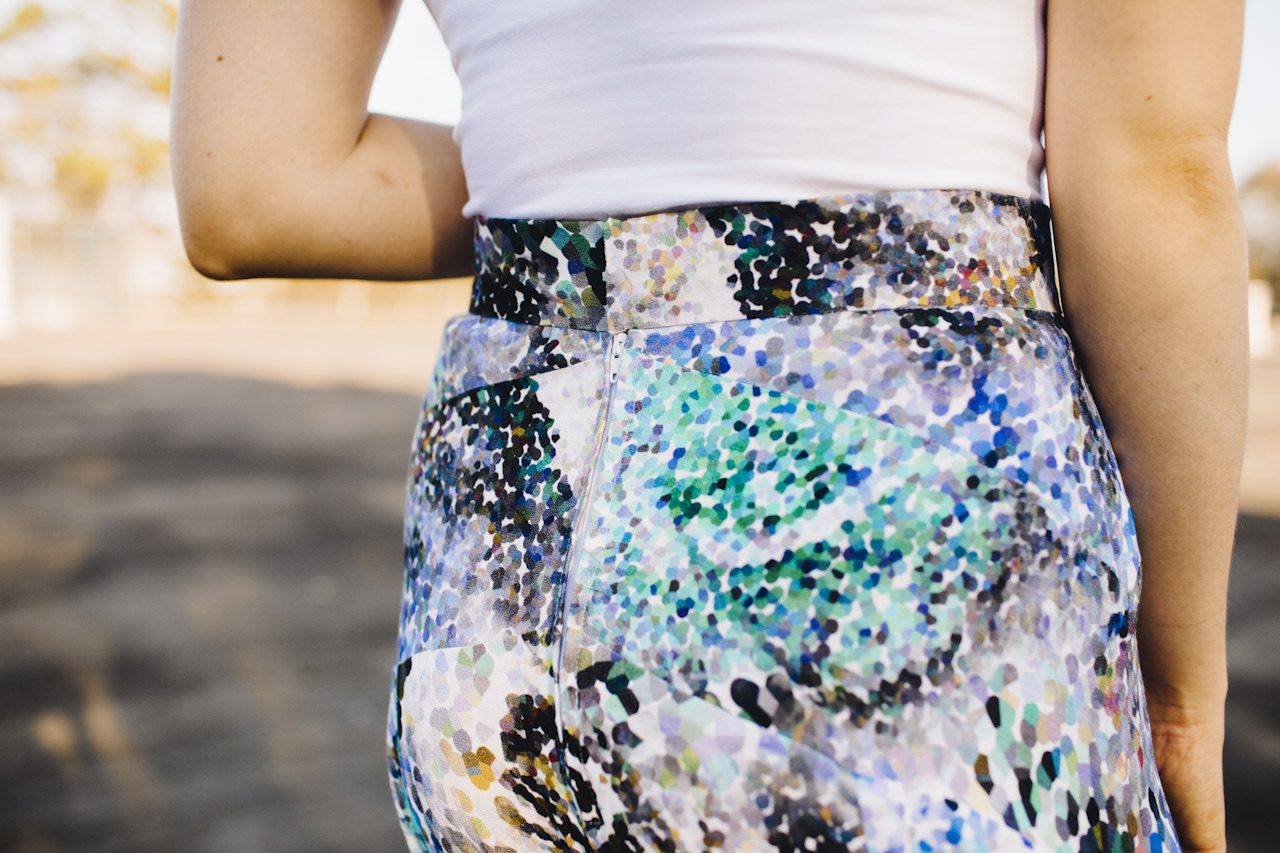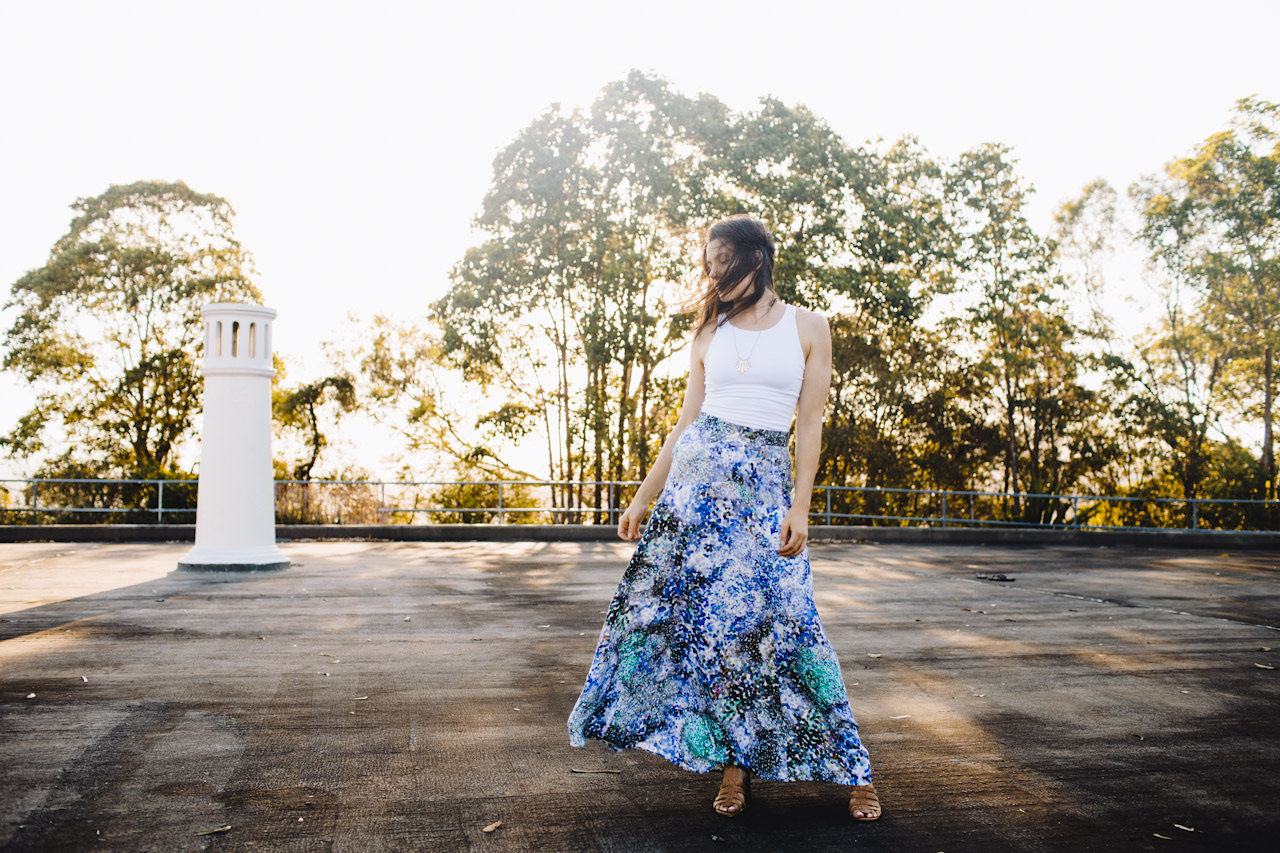 If its not already apparent, this pattern is all kind of amazing. Some of the details are hard to see in this fabric but check out the technical drawing for a good look. Basically the front and back 'yoke' of the skirt are made up of lots of intersecting pieces. And not just random shapes but thoughtfully drafted thigh-caressing, hip-skimming leg-elongating pieces.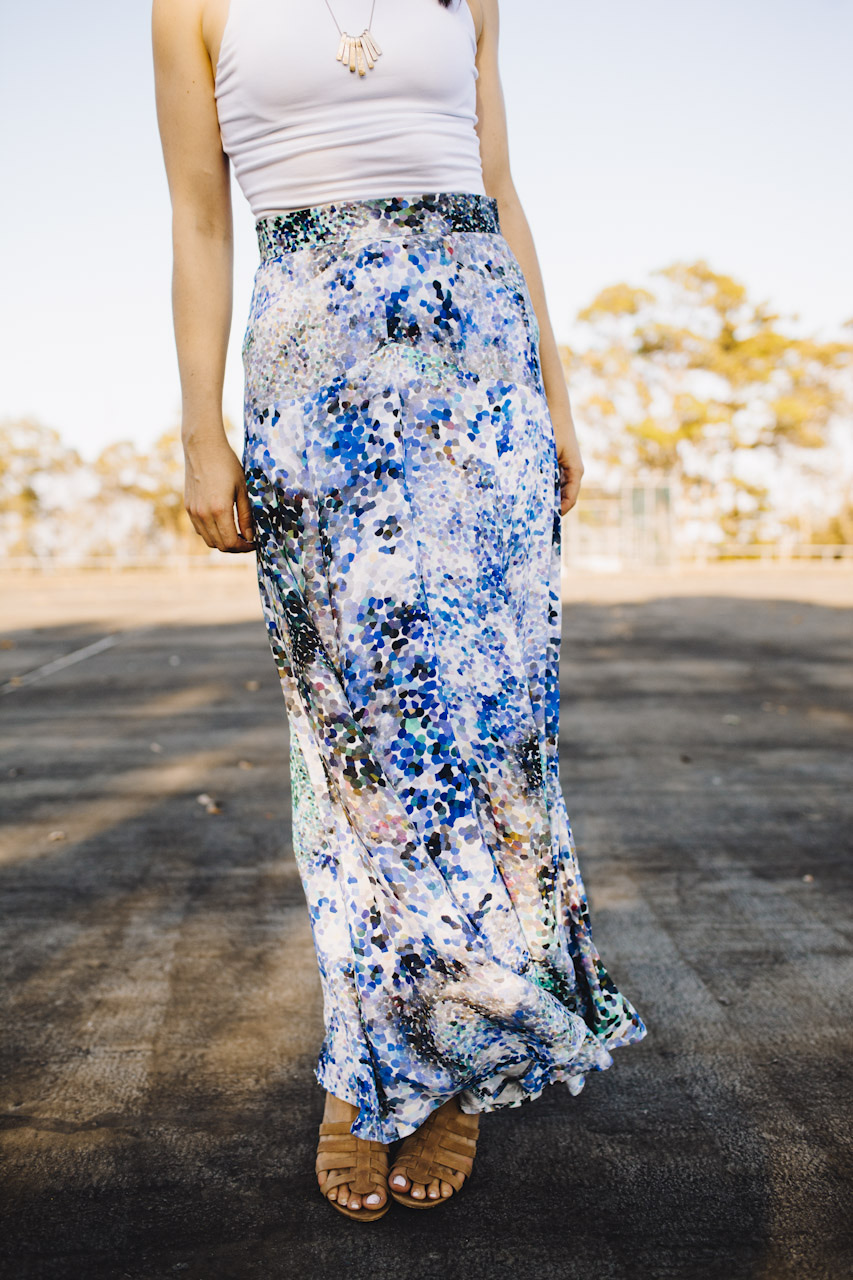 Fabric // confetti viscose from Tessuti Fabrics
Sizing // Sewaholic patterns are known for lovingly accommodating the pear shaped among us. Being not especially of the pear shaped variety, I took extra care choosing a size knowing that if I went by my waist measurement, the hips would likely be too big. I measured an 8 for the bust and waist, but a 6 for the hips, so I figured if there was some ease in the pattern then I could probably get away with the 6 around the waist and the hips would be a better fit than the 8. The 6 is perfect. No sizing, fitting mods necessary.
Tweaks & tips // To attach the waistband to the inside of the skirt, the instructions call for hand-stitching. I decided to stitch in the ditch because a. I didn't entirely trust that my hand stitching would hold up this drapey but very heavy fabric over time b. I was feeling impatient and c. actually I like the finish it gives, invisible on the outside and still neat on the inside.  Likewise I went for a machine stitched double fold hem, over a hand-stitched one to save time but again because of the fabric.