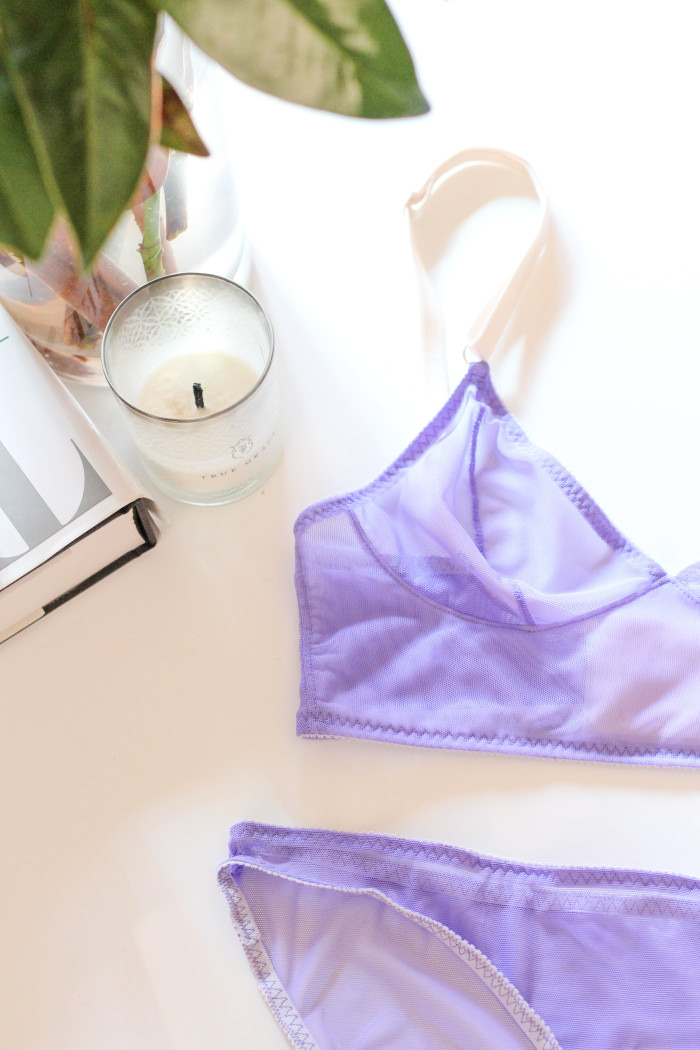 I made a bra, I made a bra, I made a bra today hey HEY! This is sewing thrills right here. I think I mentioned in a post a while back that for me, lingerie, jeans and swimwear are those final frontier sewing items. The ones you put up high on a the maybe-one-day shelf. Then even when you are ready, there's the whole issue of finding patterns for the above items that well, you actually want to make. No pattern snobbery here (if you would kindly put down that rotary cutter) but let's be honest, Indie pattern designers are making it verrrry easy to start checking off those big ticket items by bringing out all these damn good looking patterns. Like this one, the Watson bra by Cloth Habit (I'm also looking at you Ginger Jeans).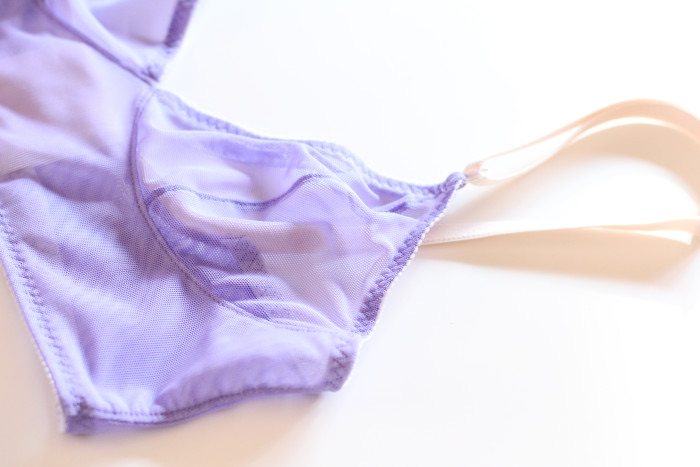 Pre-Watson, my biggest fear about sewing a bra was running into fit issues. What if I just kept trying endless combinations of bra-band and cup sizes, never quite getting a good fit? And then not knowing how to tweak it or make the necessary adjustments (because bra construction is a whole separate game to garment sewing). My sew-jo crushed, I would fall into a Watson-induced stupor, never to return. A logical chain reaction surely? But it didn't go down like that at all…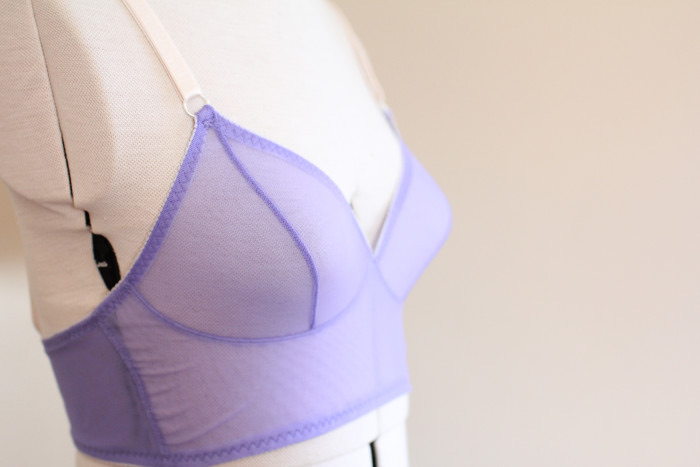 To find the bra-band size I measured my rib cage as a 34. Then I read somewhere that you should exhale and measure and this will give you a better fitting bra (you want the bra band to be firm to provide stability in place of under-wire). Which was more a 32. To establish your cup size you measure your full bust, then you measure your high bust and by a clever little calculation, the difference will allocate you a cup size. This system works perfectly well as long as you don't have highly advanced pectorial muscles from ex-crossfitting, child-slinging, shoulder-hunching days. In other words, above my bust I am broad and so there was hardly any differenc, approx 1″, between my high bust measurement and my bust measurement, which put me at an A cup. In standard bra sizing, I am generally a 32 C ish. So I went with that. And it fits. A little snug in both the cup and the band, so I'm going to experiment with a 34 C next, but still very wearable.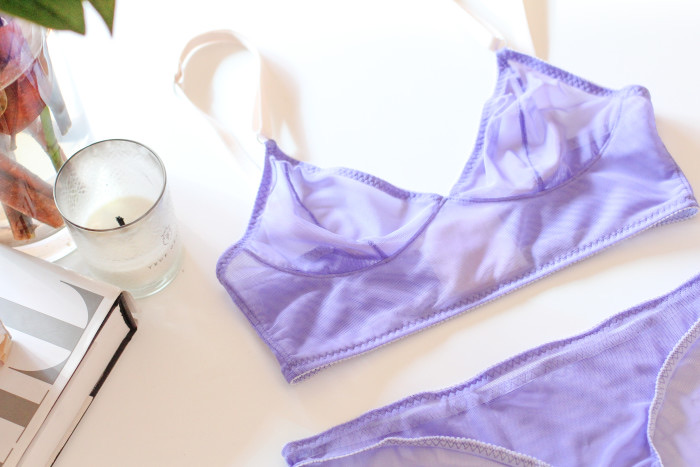 I LOVE the style of the Watson! It's new for me. And I was dubious about the support and the sexy factor. Like almost every other woman, I am used to bras that hoist you up, pull you in and mould you into a universally 'aesthetically pleasing' shape. Soft cup bras with no under-wire and no moulding….I wasn't sure. But they're feminine and totally sexy in a more loving, let's celebrate YOU, kind of way. Prior to the Watson, I didn't know this long-line bra was actually a thing. Now I'm seeing them everywhere, see Fortnight Lingerie and Nanhina Shop. The support is pretty impressive, I was truly expecting some wayward side boob action but the Watson is so ingeniously designed that the firm bra band actually does a great job of holding things in place. Sewing the matching bikini briefs was a no-brainer and took half the time the bra took and the bra only took one evening so yup…the perfect quickie project!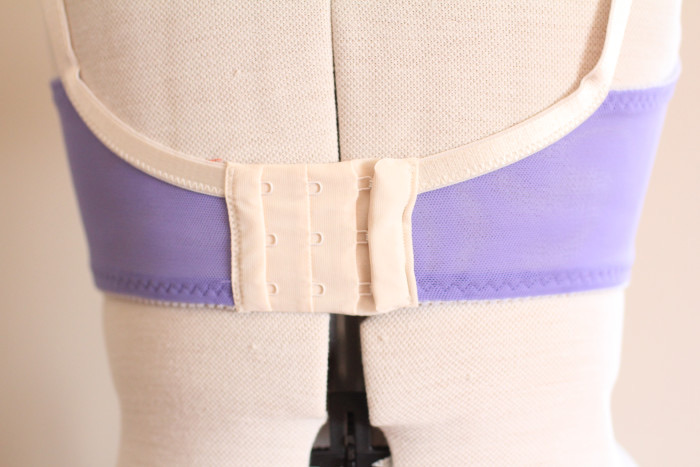 Do you ever get amusing reactions when people find out that you sew? Typically I find it has three stages: 1. Surprise and Confusion (Really? You actually sew? Like, sewing sewing?). Followed closely by 2. Justification (Ohhh, you must save lots of money making your own clothes). And it inevitably ends with 3. Lessons in History (but I thought sewing, you know, died out…). And then you're either cool or weird or…wait, that's 4. Compartmentalising. But then you go on-line and there's this whole other universe where sewing is not dying but alive and thriving and having a re-birth! This is really a special time to be sewing / learning to sew. We have so much choice now when it comes to good looking, 'relevant' patterns, thanks to all the Indie companies. And if that weren't enough reason to love them, you get the feeling the designers behind them actually care about whether you to make it to the final step or not. Where all this is going is, between Amy's instructions included with the pattern and her Sew-a-long online, I felt held and cradled (not unlike my tutties) sewing my first bra, not scared at all!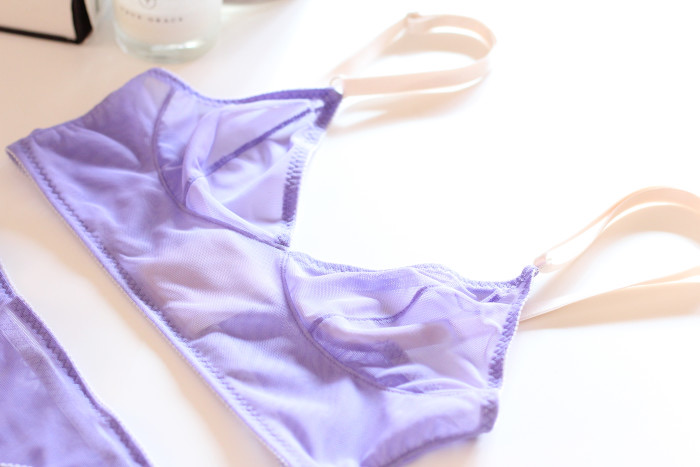 For my first attempt at DIY lingerie I decided to bi-pass the hard work of sourcing all the hardware and ordered a ready-to-go Watson Bra Making Kit in the purple / peach colourway. This really is the way to go, especially if you don't have access to reliable haberdashery, which I don't. I love the mesh look so much, I went looking for more colours and have since ordered samples of mesh from here in ALL the colours to make ALL the Watsons. I'm totally hooked!