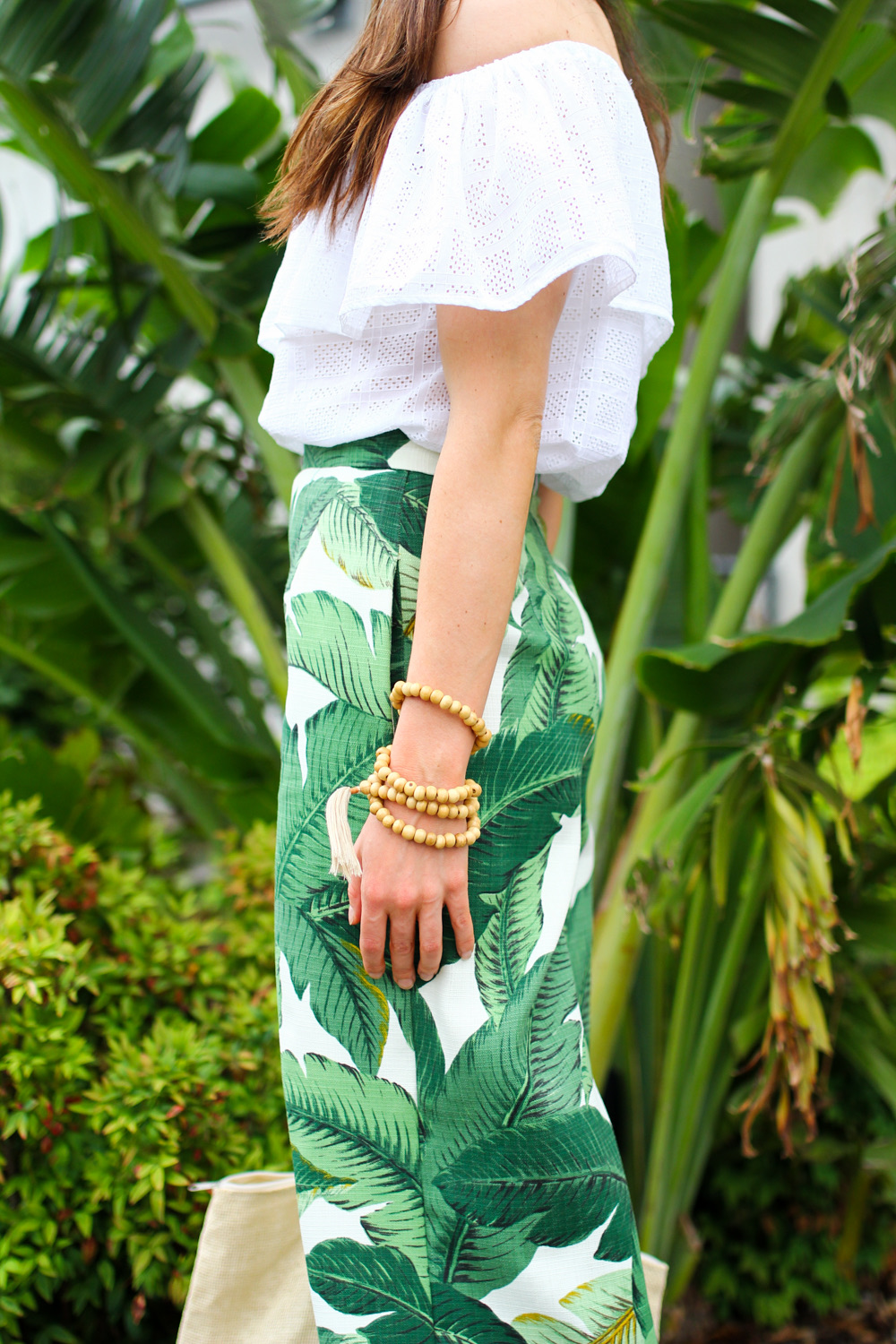 Aloha! Happy New Year! I could begin with waxing on about where I've been and why I've been a naughty blogger but that's boring. You know by now my blogging strategy is 'sporadic with occasional flashes of brilliance'. But good news! I've been absent from the blogosphere because I've been trying this new thing where I go out and live a life worth blogging about, instead of sewing a wardrobe for the life I wish I was living. Closing the gap, closing the gap. Around the start of my little blog-cation, I felt I needed to step back from the screen and organise things, namely, my life. I picked up some part time work, enrolled back in University but most excitingly, started salsa dancing again. Oh, but I didn't stop sewing…fifteen! There are FIFTEEN un-blogged hand-makes from last year. Which makes me a big fat tease for posting photos of them all on Instagram throughout the year. Sigh. Ok. 2016. Fresh start…is anyone still out there…echo echo!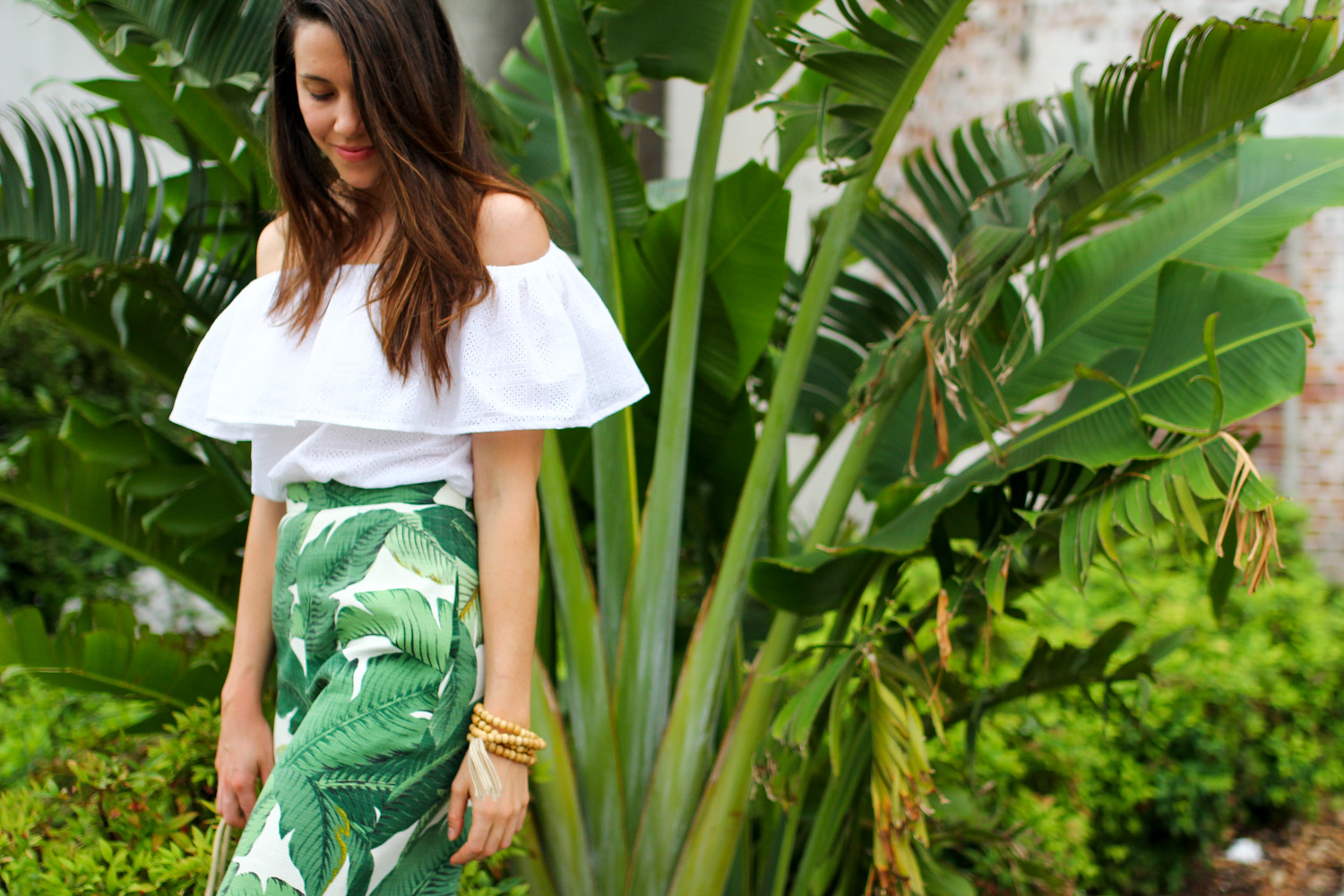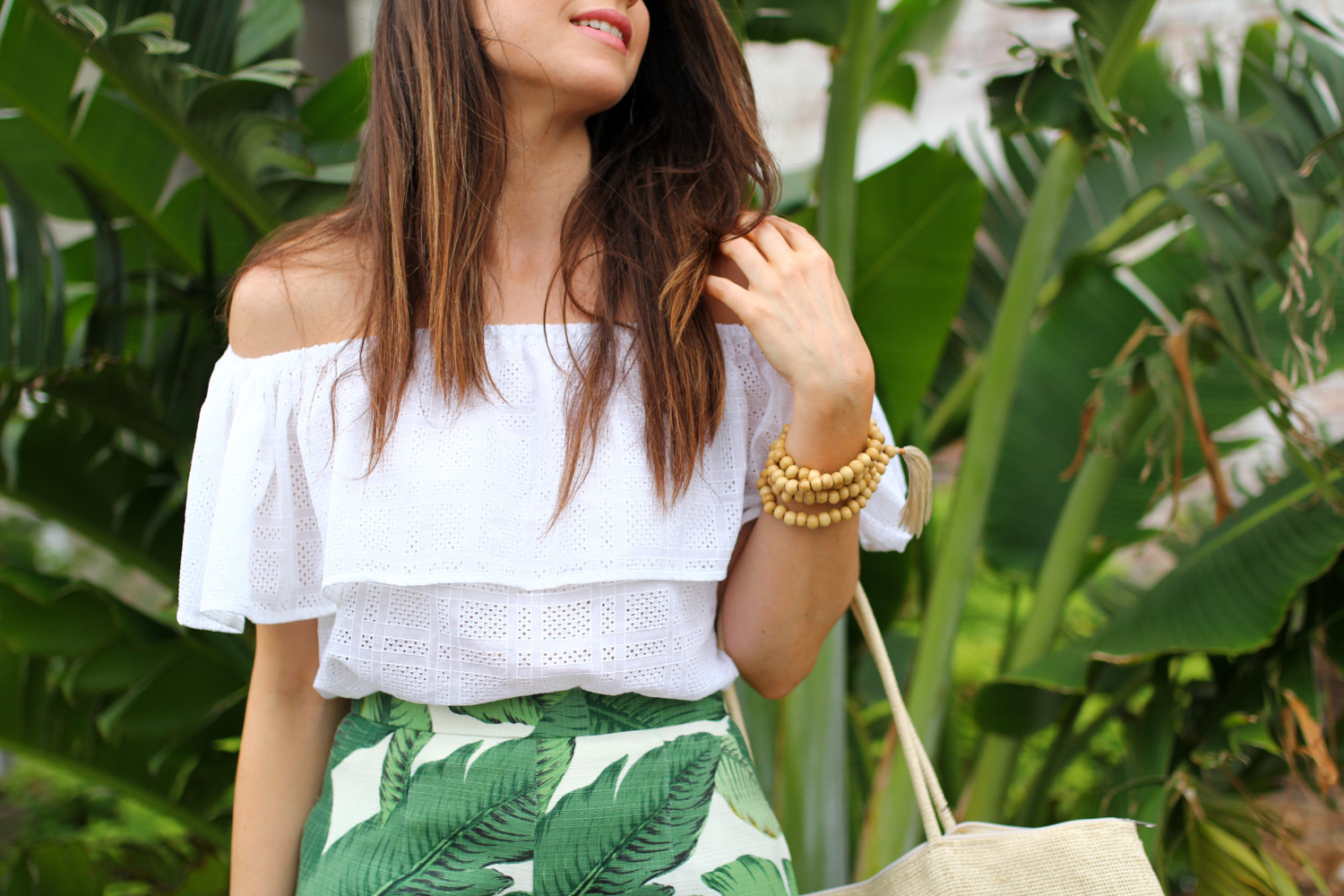 Even though my excitement about seasonal sewing is becoming increasingly more rooted in fantasy than reality (with our eternal summers and my inability to co-ordinate winter sewing), I love the idea of creating a seasonal wardrobe. Actually, it's also possible I just like making mood boards. This summer wardrobe is deeply inspired by The Reformation, with plenty of bare shoulders, natural fibres, soft hues…and lashings of culottes! I went searching for an vintage off-the-shoulder top in the supplies section of Etsy and came across Simplicity 9967, which couldn't be more perfect. The fabric is a cotton eyelet by Lover, from The Fabric Store. Time-wise, the top took less than an hour, so naturally I made another one the next day, in a silk print. And I'll probably make another, maybe plain black. So quick! So good looking! Sewisfaction level 10/10.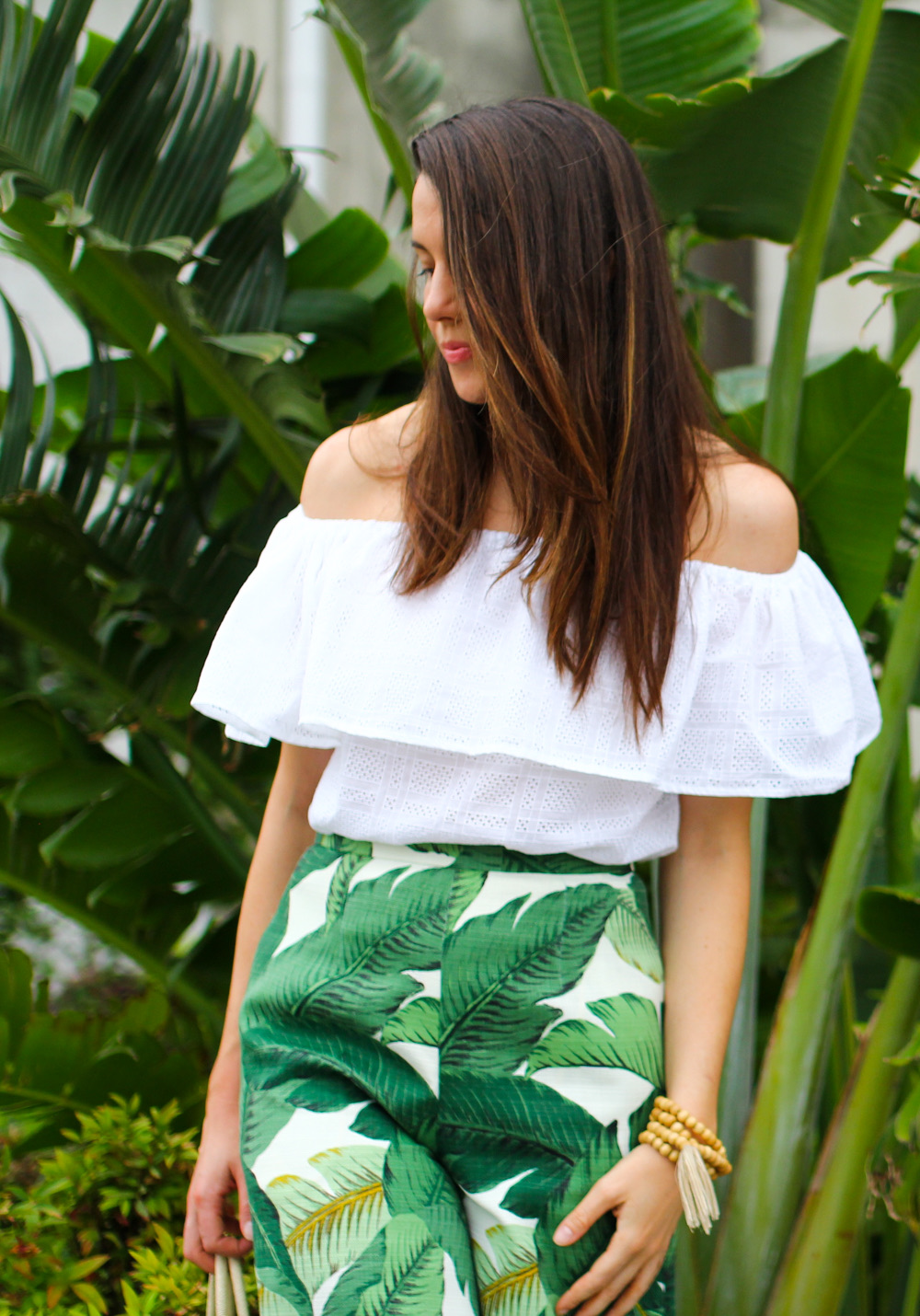 The details of how the idea of palm leaf culottes came to be, are hazy. I first spotted this fabric on Erin's tote bag. Then I spied it in skirt form here. And then suddenly everywhere I looked there was palm print, foliage and tropicana oh my. So I went searching for THE palm leaf print. Which turned up here. It's called Tommy Bahama 'swaying palms', listed as 'indoor / outdoor' fabric which should have been my cue to leave it for tote bags and cushion covers and probably not apparel. Code for: stiff A.F. I figured I'd just wash it into submission, which helped, though it's still a little starchy and mildly exfoliating.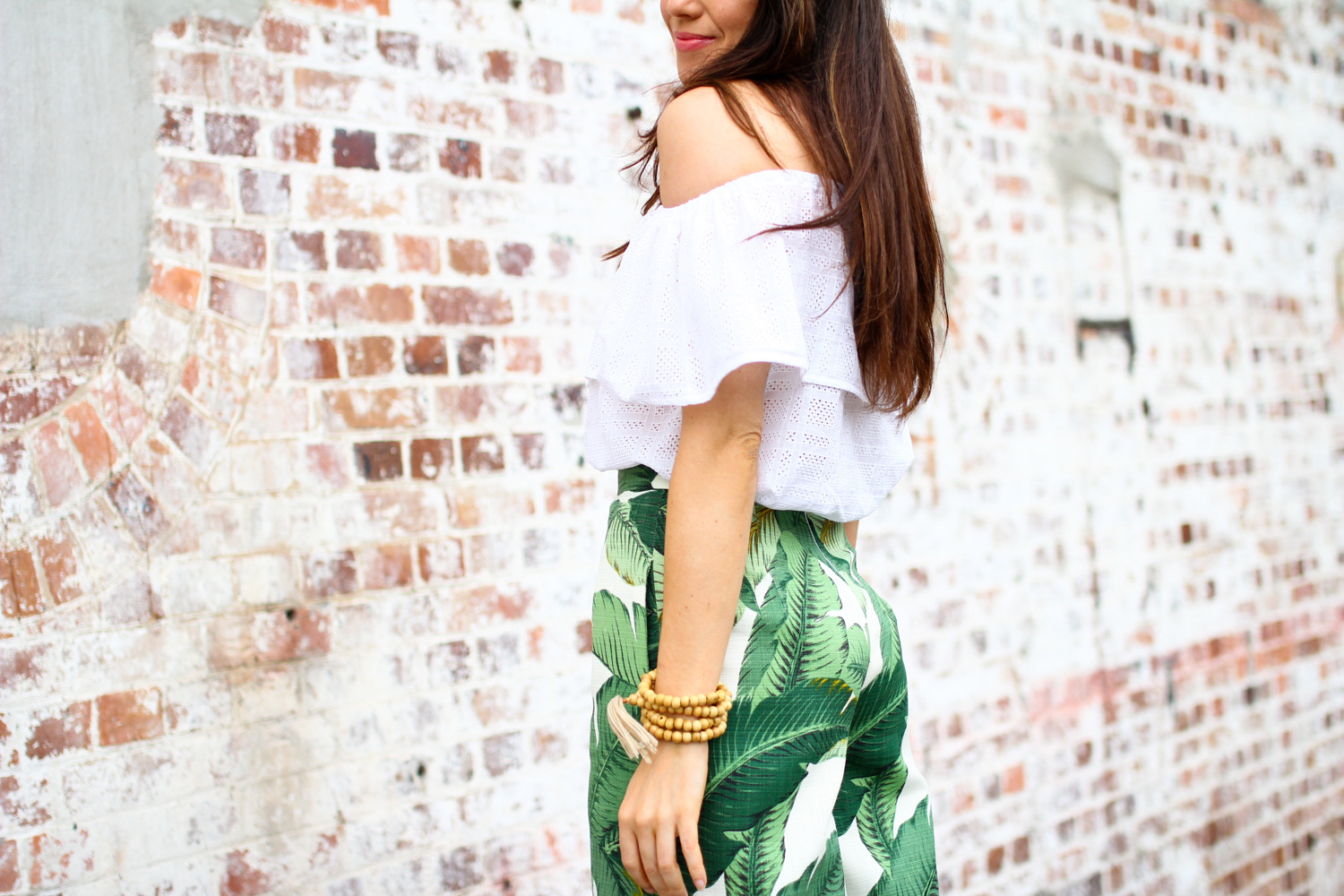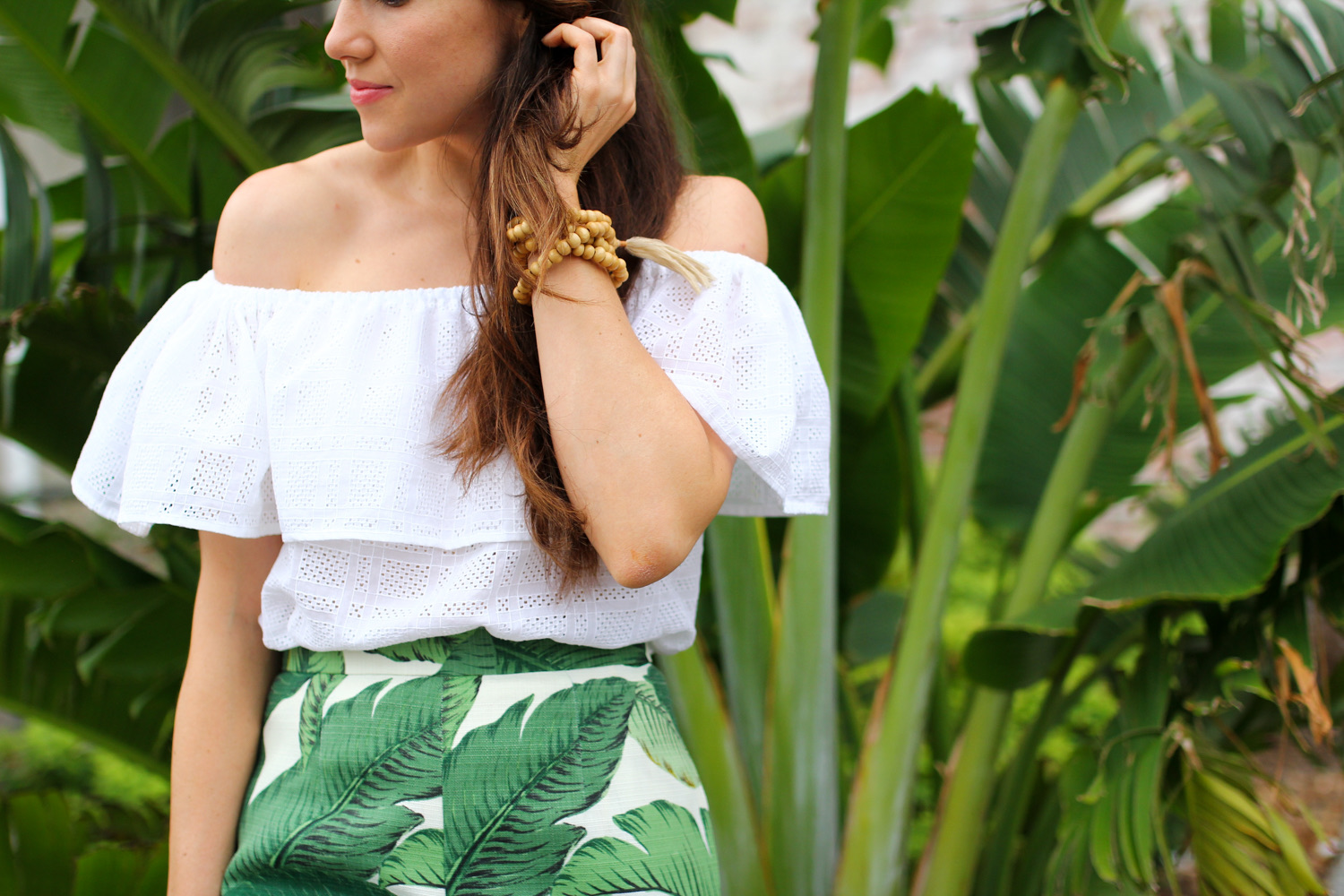 The culottes pattern is Butterick 6178, view D, no pleats. After seeing a whole succession of great fitting pairs come out of Tessuti, I thought maybe they would be The Perfect Culotte Pattern. Totes right! Side pockets, back zipper (invisible), good length and a pretty bang-on fit (size 12) with no modifications. I could do with slightly more length through the seat, but I'm not quite sure whether that's a simple adjustment of adding a bit more length to the pants at the top, just below the waistband or something more complex through the crotch. Definitely will make these again, in a solid, bottom weight fabric with a slight stretch.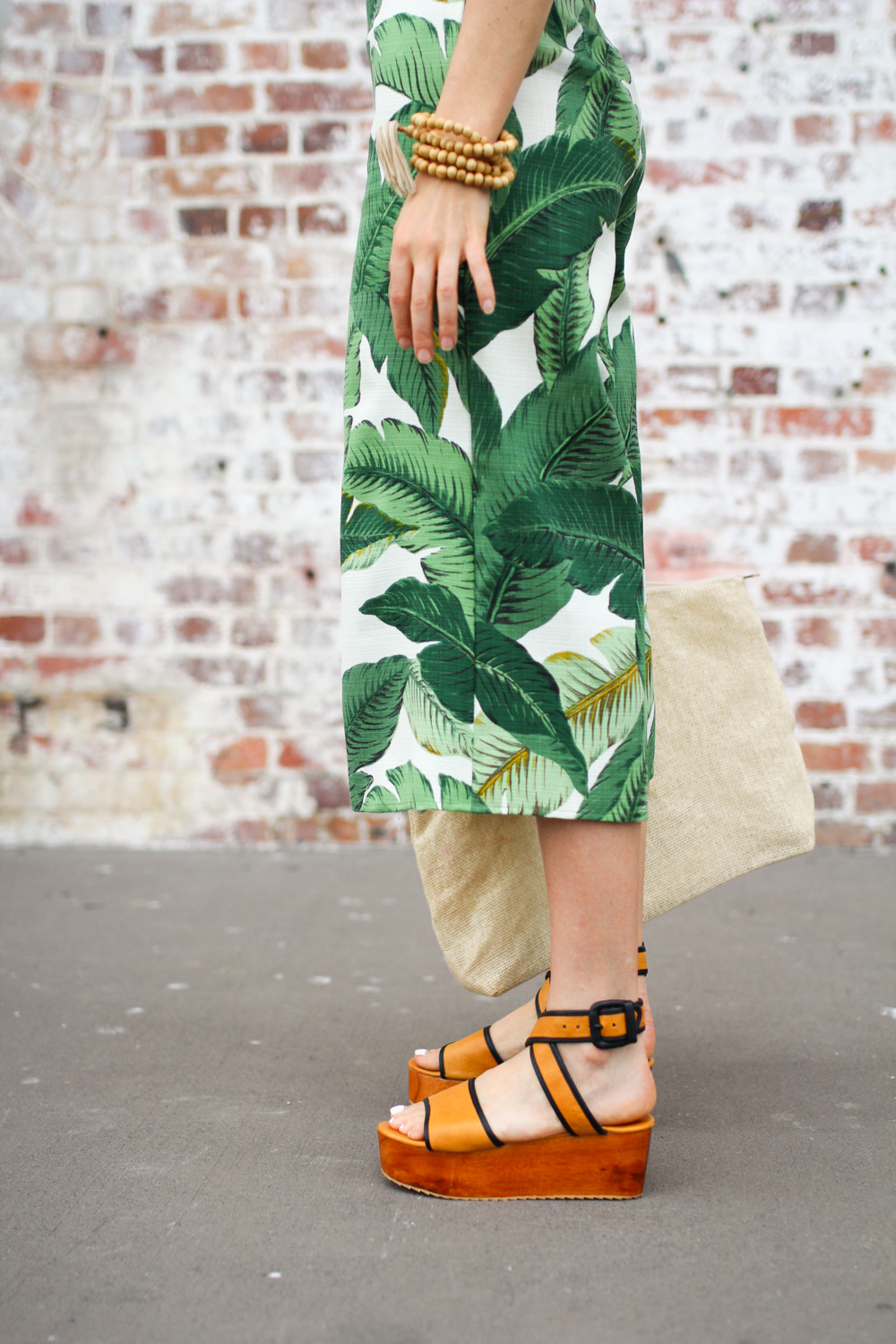 Can we talk for about shoes for a moment. Specifically, shoes and sewing. Admittedly, I don't own too many pairs, being more of an investment-shoe-buyer. But occasionally I fall in love, like I did with these Shakuhachi flatforms I picked up in Bali, last year. I fell sideways off them the next day, broke one of the straps and then had that strap nailed back on. That's love. Curiously, as a sewer, shoes have a different relevance than they used to. Now when I find a good pair, they inspire a whole flurry of sewing.  I quite like the idea of building from the ground up and creating fashion around an evocative pair of shoes. And if all my hopes and dreams for an amazing summer could be morphed into shoe-form, this is them! You can expect to see these in 9 out of 10 blogged outfits until autumn arrives, or I fall to my death; whichever comes first. Do shoes ever inspire your hand-makes?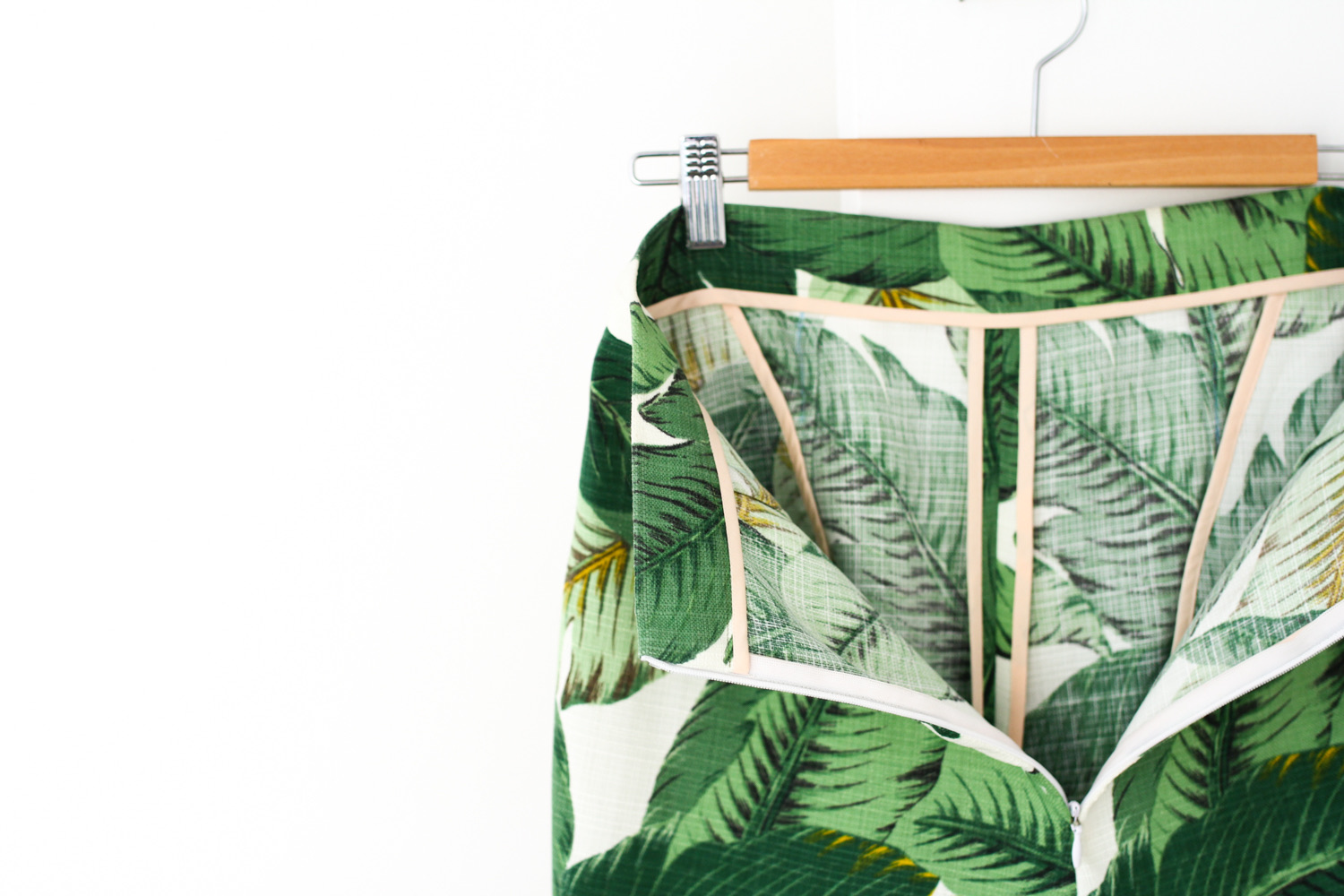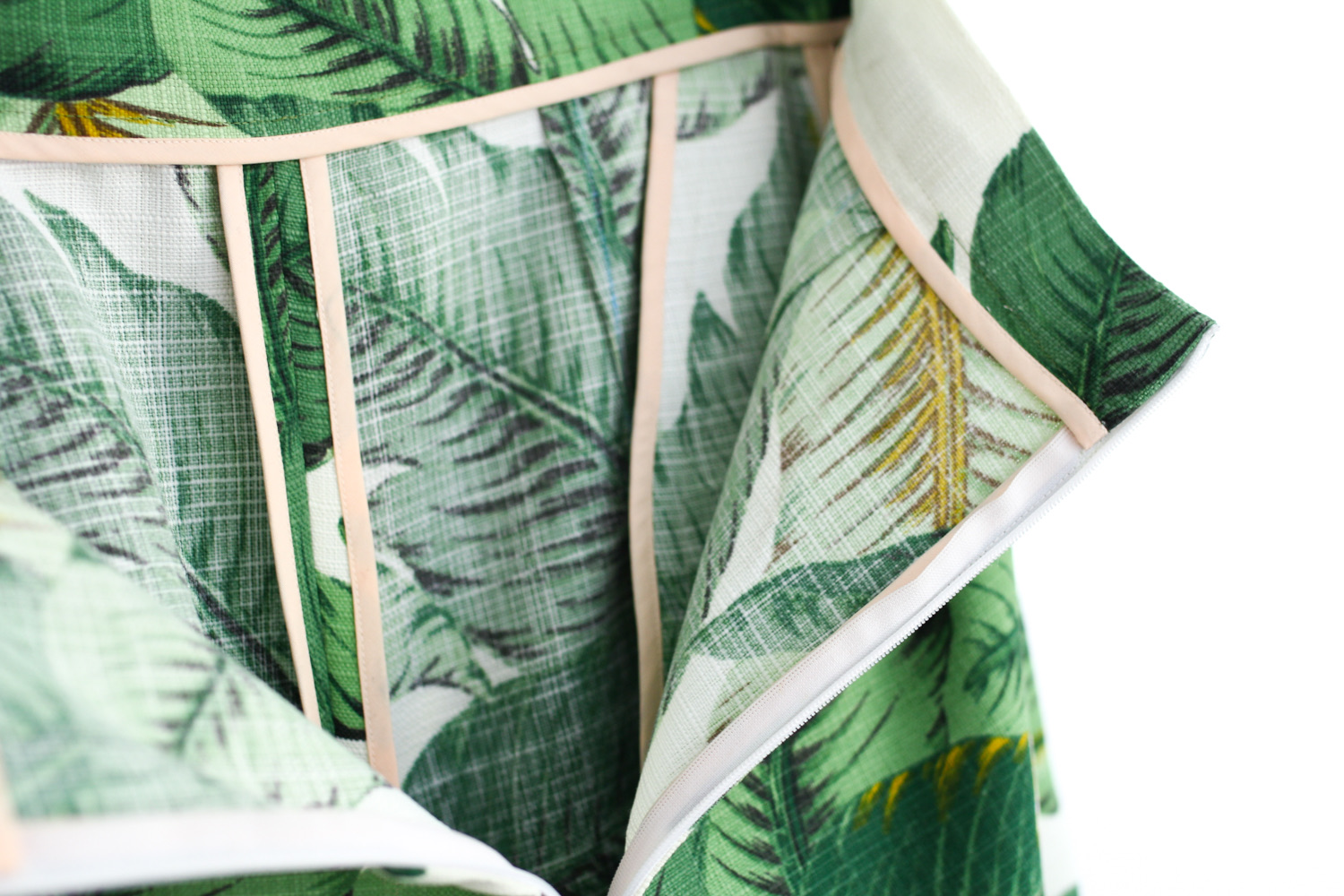 Binding! Why? Because sewing is penance. And I've been very very bad. Sometimes I do wonder if I'm becoming a seam finishing snob. Zig-zagging has its place, yes, over-locking is respectable, of course, but binding…is so damn prettaaaayyy! Never mind that I'm 99% sure those bound centre seams are the reason these pants deliver a spectacular front wedgie when driving.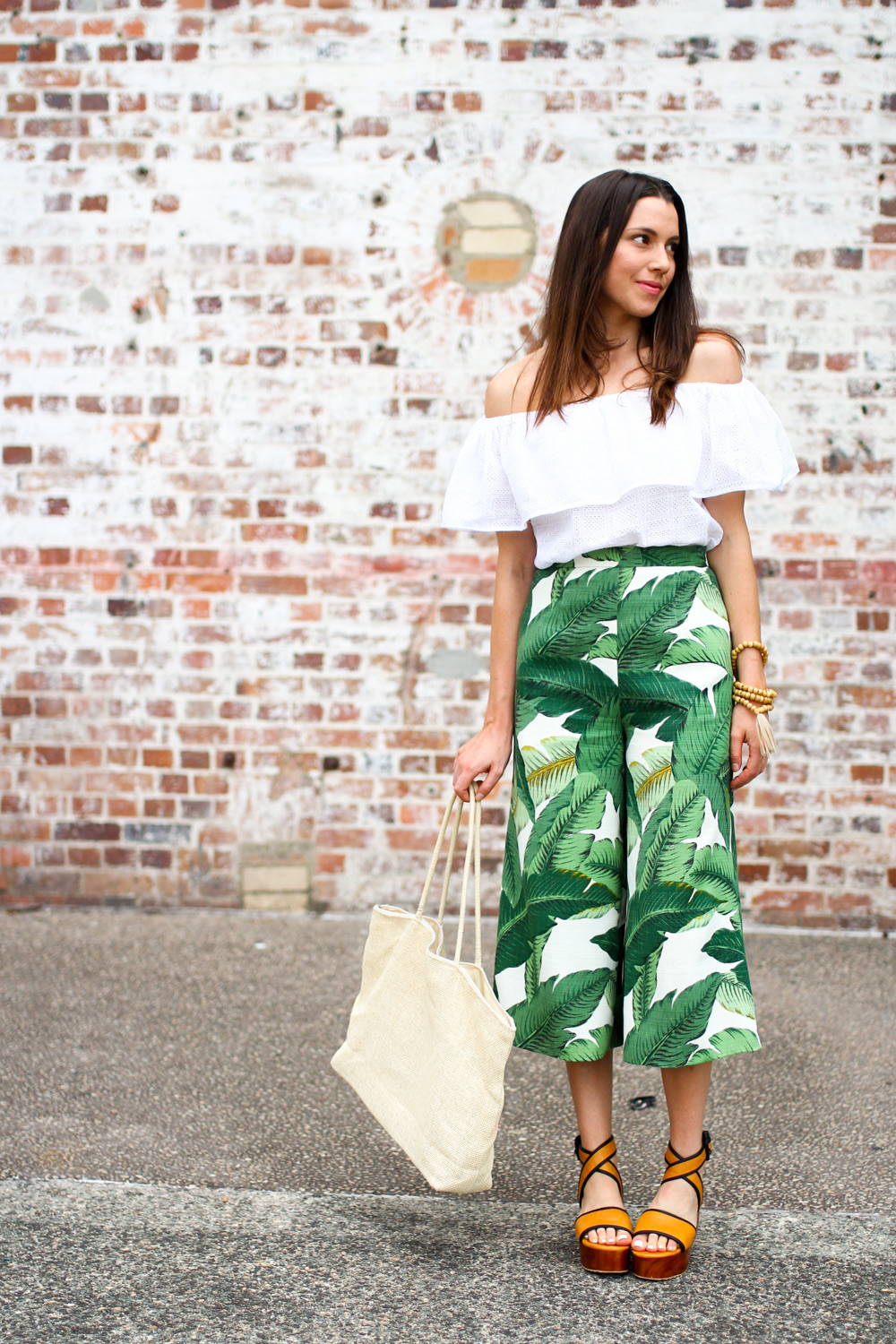 Gah! The one thing I didn't think about and wish I had is pattern placement. No faux-ginas here but I don't love the print being so matchy-matchy at the front. I should have cut the two front pieces out separately instead of having the fabric doubled over where I couldn't see I was cutting out two identical front pant legs. It's not a huge deal, I don't think it's something you would really think about about unless you're a sewist.