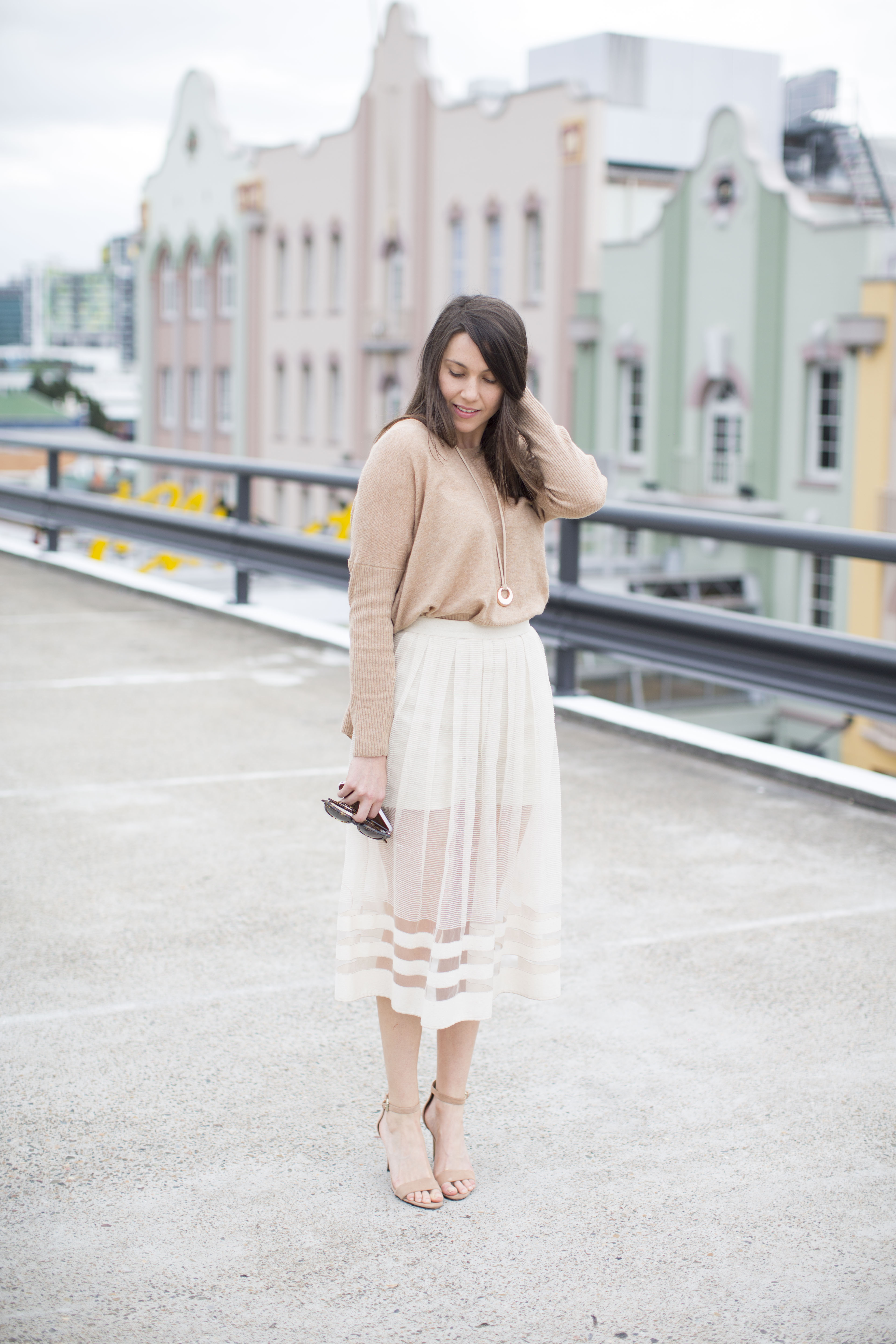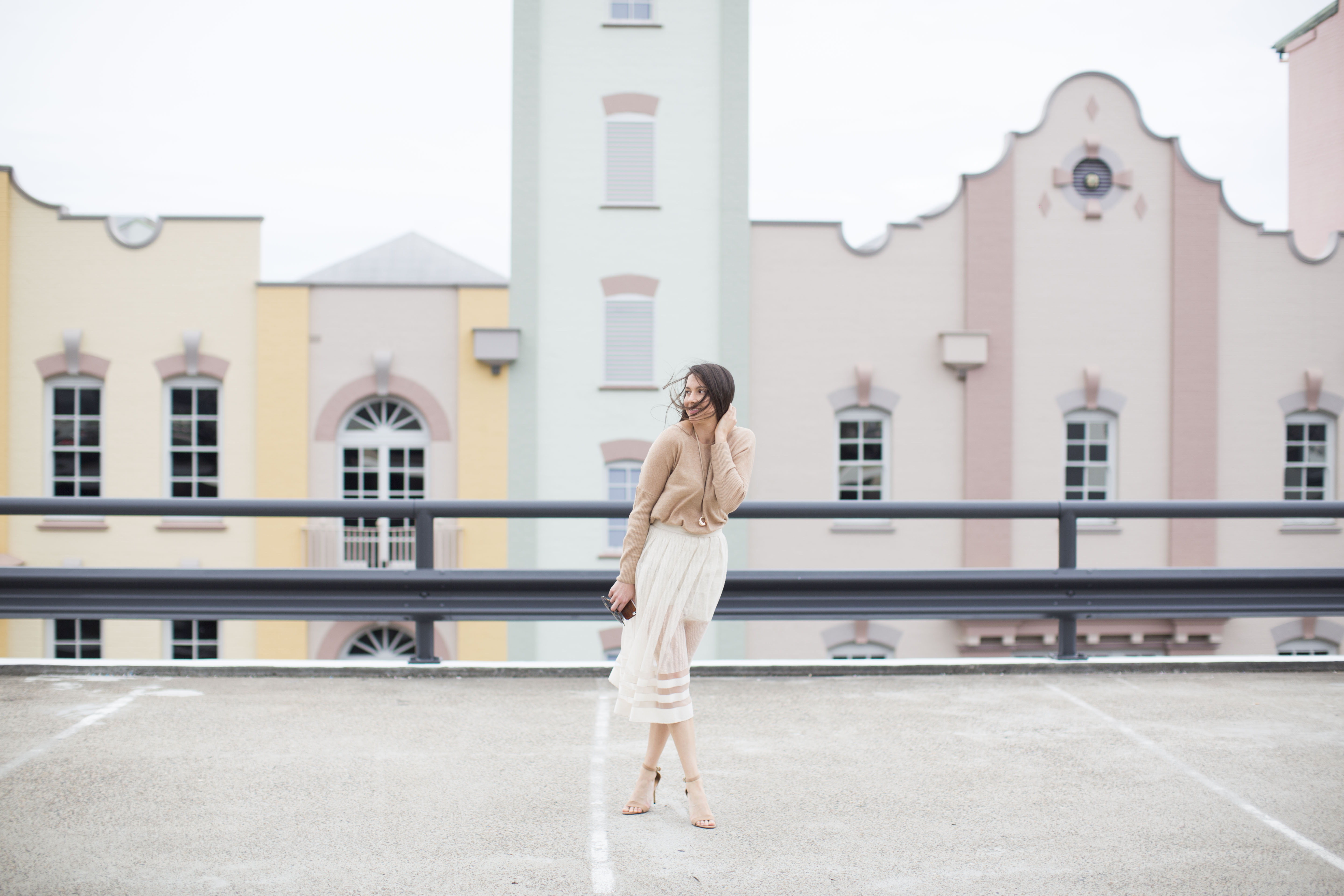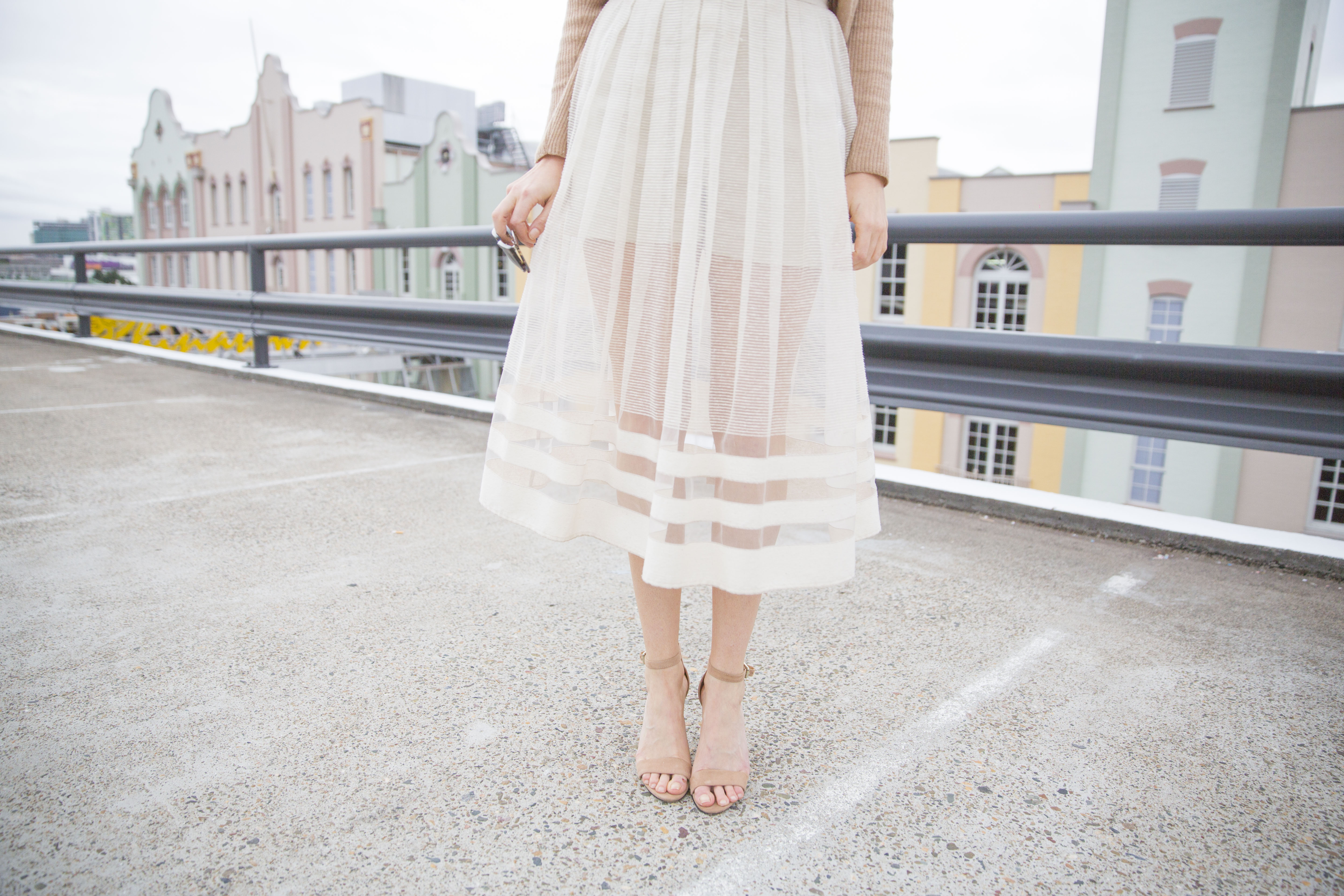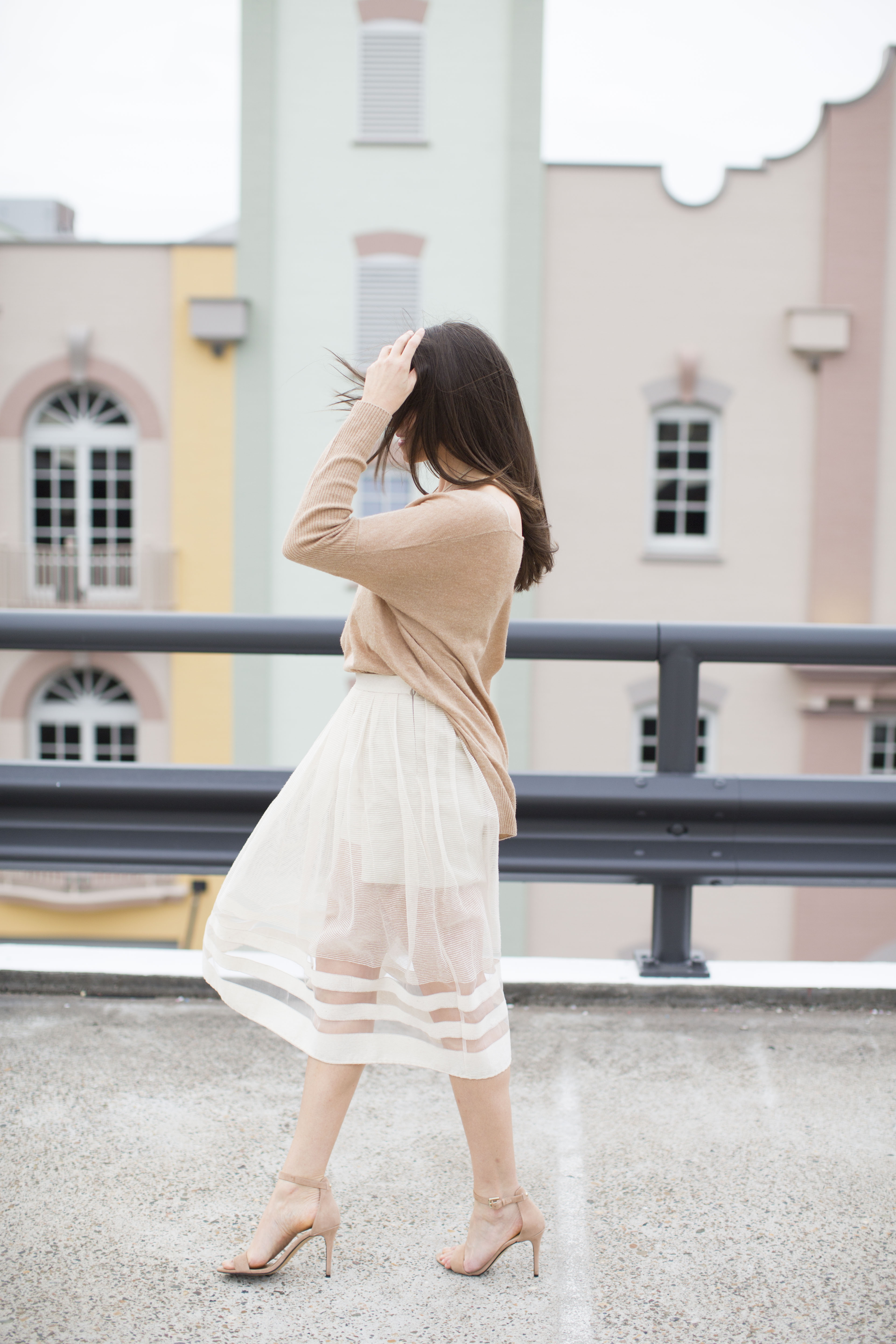 Pattern: Named Apila Shorts + self-drafted overlay
Fabric: Stretch cotton from The Fabric Store + silk for overlay
Size: 38
I'm not sure what's happening to time but as I get closer to thirty, it feels like I'm living in a vacuum. I made this skirt in September last year, SEPTEMBER!  I stole the idea directly from this skirt, which I had pinned to a summer sewing ideas board even before that. It was one of those ideas that probably wouldn't have come to fruition if I didn't accidentally find the perfect fabric. I would never have gone looking something sheer and panelled but as it happened I was searching for something else on Etsy, possibly trims, and came across it.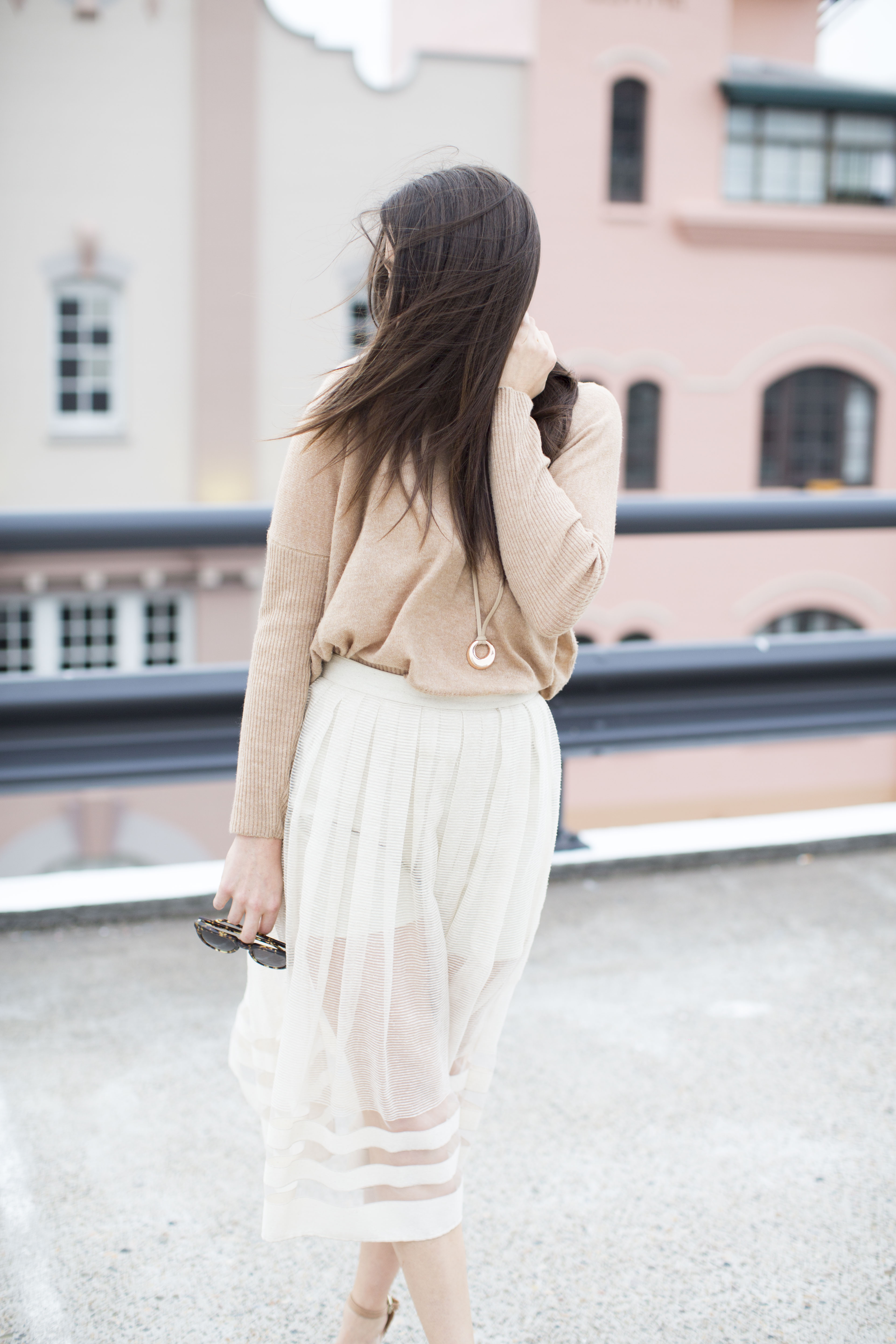 Buying fabric online is a game of roulette I like to play. It either goes one of two ways: the fabric turns up and it's exactly what you were hoping, or it turns up and you realise the monitor lied, the texture is weird and it smells like old person. Happily, this fabric was the former! I've bought a few pieces from Lazy Ruler before and never been disappointed with the quality. They always seem to source some truly unique fabrics from who knows where. This one is absolutely d.i.v.i.n.e; a beautiful natural coloured slubby silk with sections of sheer organza-like something in between. It was sold in panels so I figured the length would be good for a midi skirt and two panels would be enough to go around front and back with some sort of pleatage. Plus an extra panel incase of f&$* ups.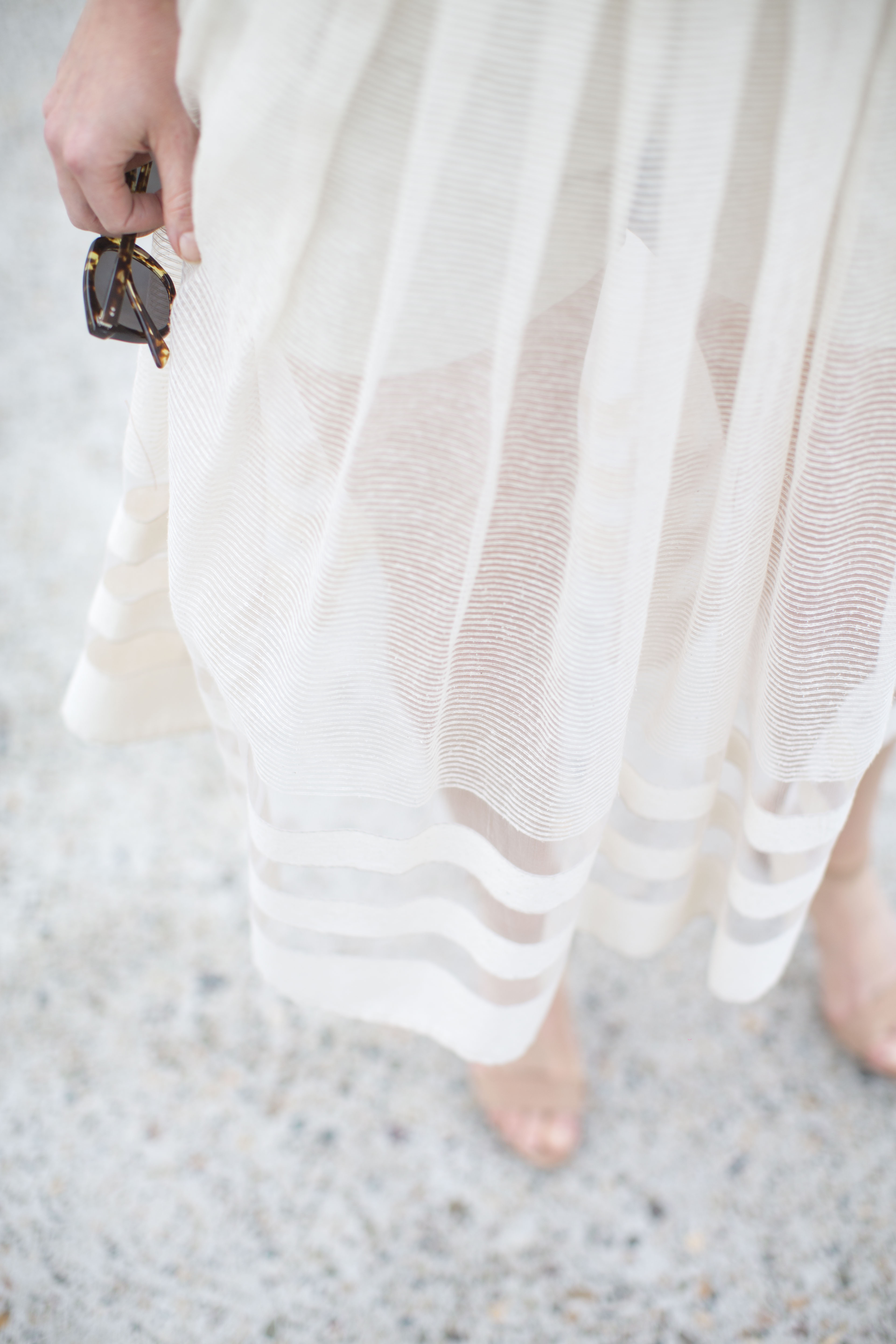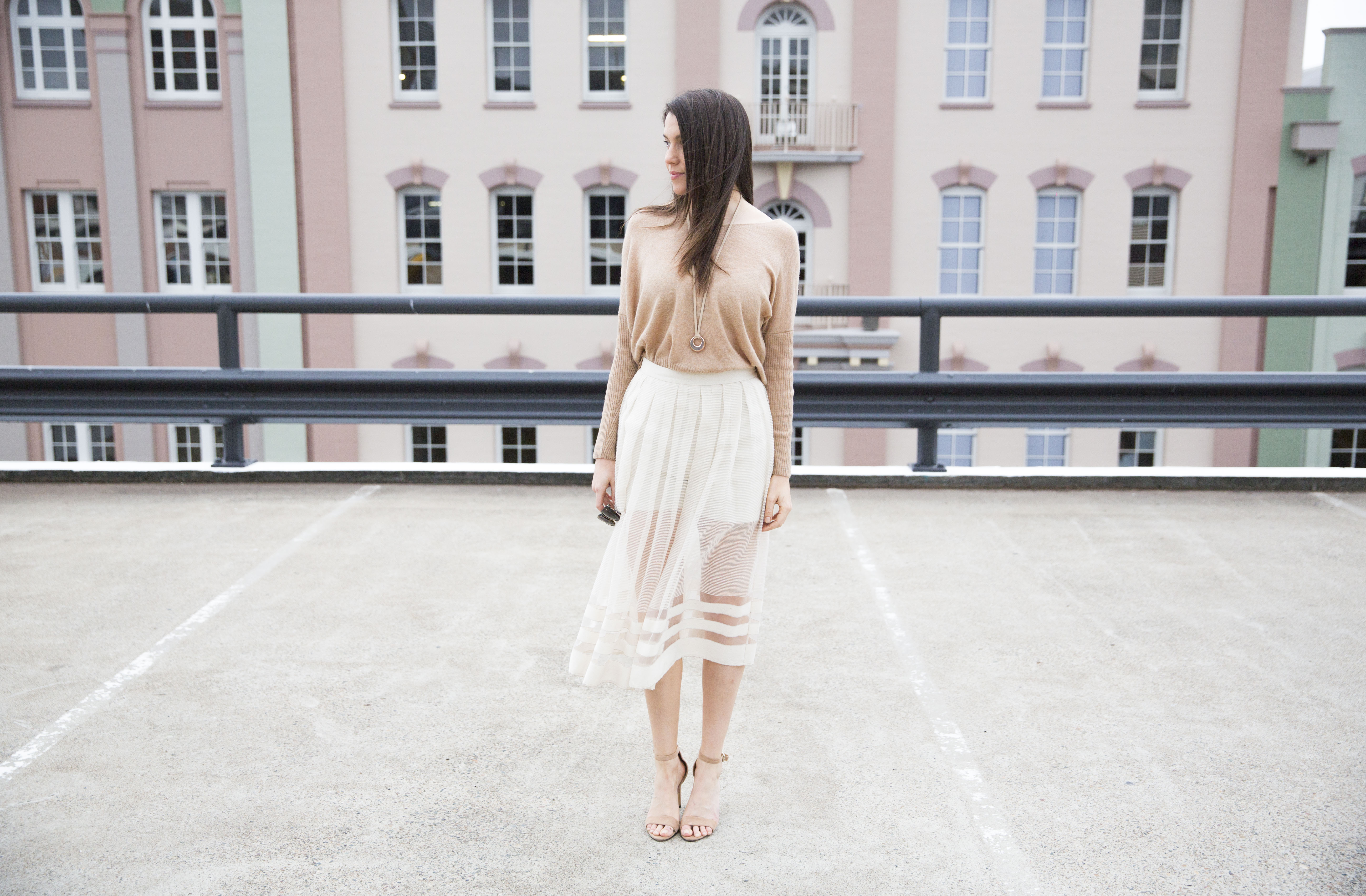 As for a plan…nada! I thought a good place to start was to find a high waisted pattern for the undershorts, with a side zipper and a relatively slim leg so as not so have too much volume with my volume. The Named Apila shorts were perfect! I had the pattern in the stash from a bulk buy-up of their second pattern collection, which I am still yet to make up anything from …Ailakki jumpsuit, Vanamo two-piece. Heart eyes! Shame face.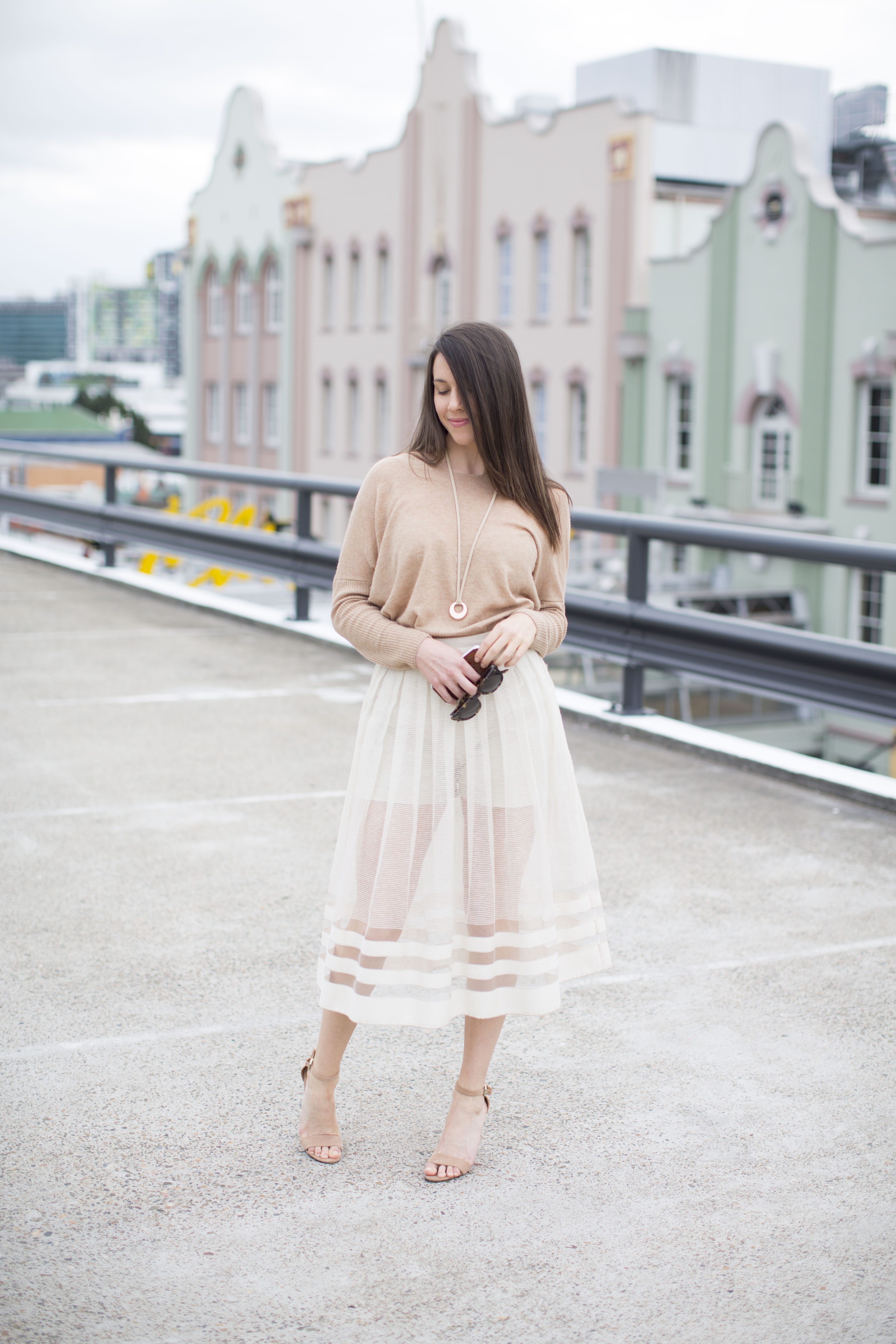 Construction wise, I made up the shorts all but attaching the waist band and inserting the zipper. Separately, I made up the overlay of the skirt, starting with some teensy french side seams, leaving them open from the zipper point. Then I measured out the pleats and basted them in place mostly even! The waistband I constructed out a section of one of the slubby parts of the silk from the spare panel piece. To attach everything together I sandwiched the overlay between the shorts and waistband.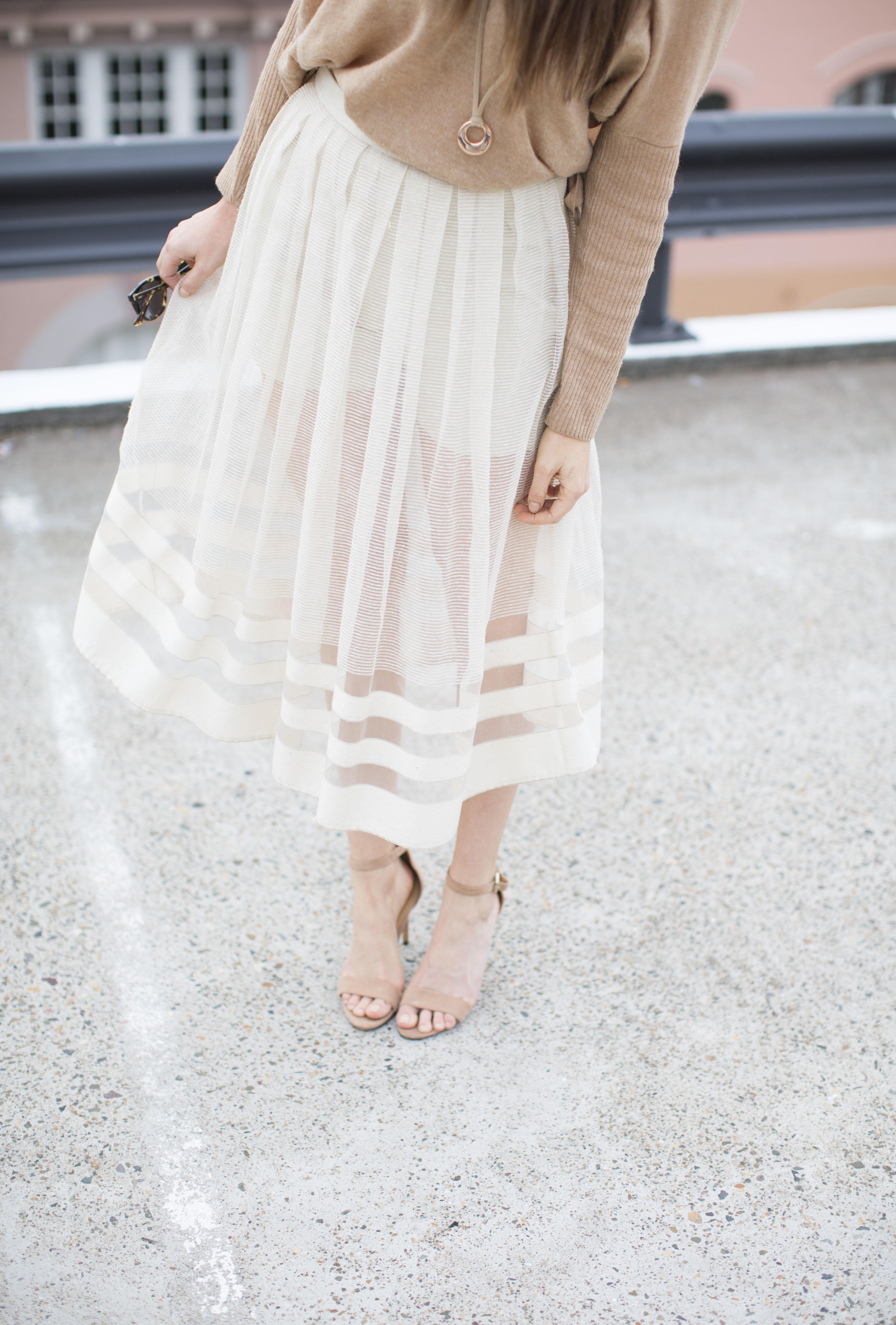 To put in the zipper took a little wizardry. Somehow, and I'm still not exactly sure how, I managed to insert the zipper through both the over-lay and the shorts and continue the french seam in the skirt down the side seams. It's held together with pixie dust! Really. I've had to reinforce this section once already and the waist band is about to fray on the inside. Still, I broke the cardinal rule of sewing blogging and wore this many many times before it made it here, which is to say I love her so!