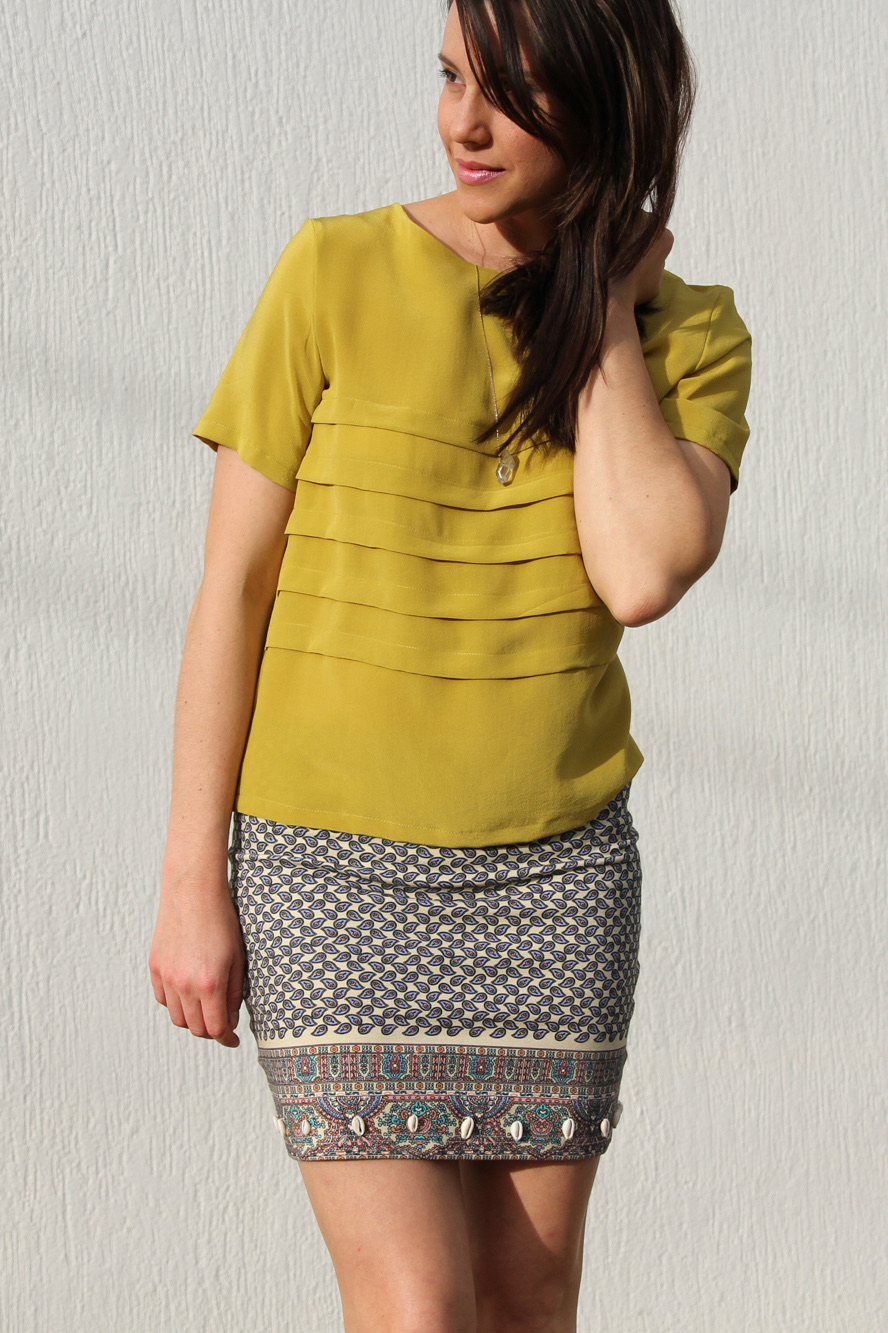 Aloha! We're starting to scrape the bottom of the un-blogged projects pile here. This top, the Salme Patterns Pleated T-shirt has become one of my favourite pieces in the hand-made closet. Bahhh? No prints here? Well, that's what grabbed me with this pattern; it looks so great sewn up in solid colors, you don't need any flamingos / triangles when you have a pretty pleated front. For once I was smart enough to take my print goggles off for a second and recognise this!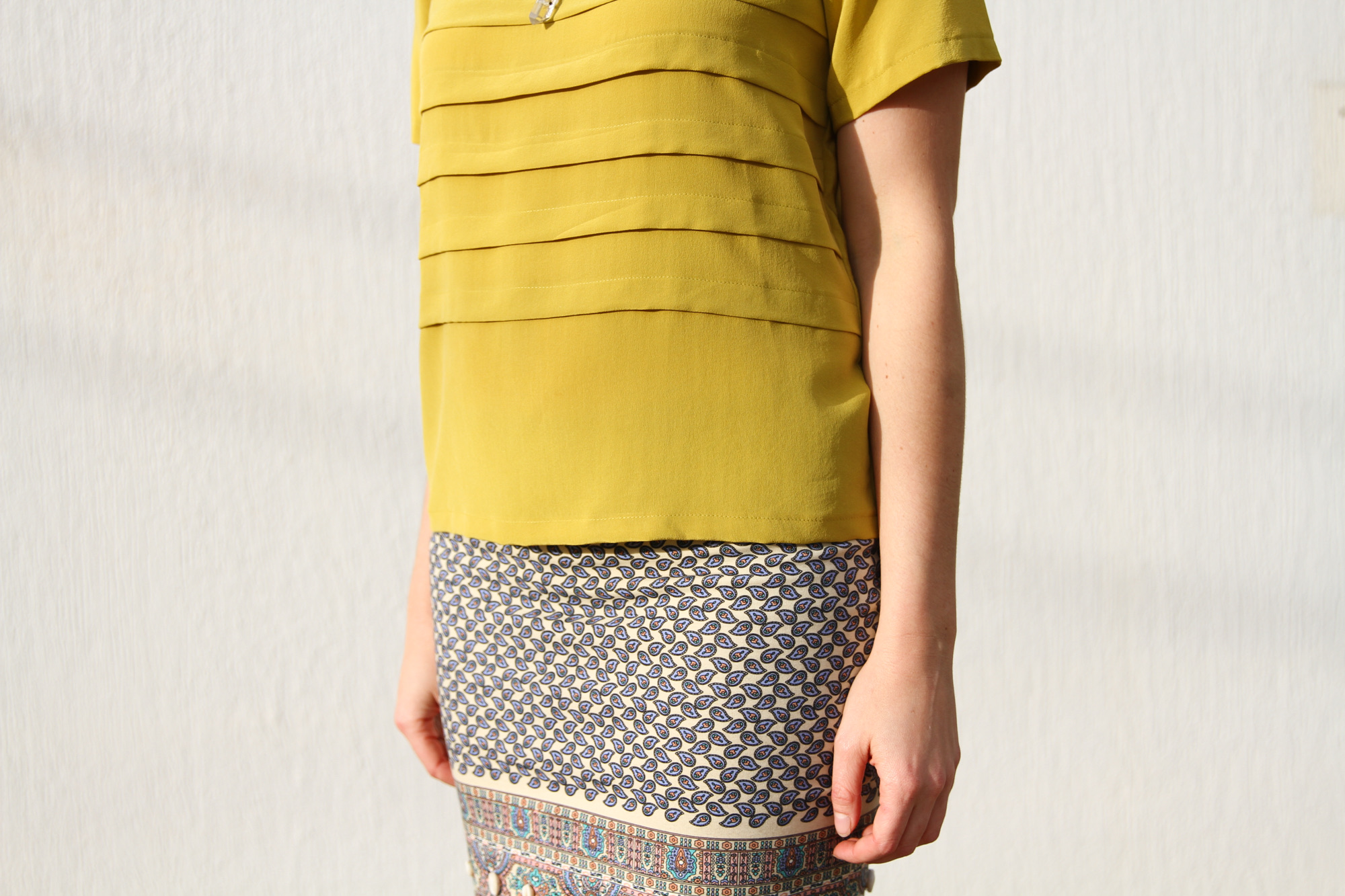 The fabric is one of my favourite pieces from the stash. It's a silk crepe de chine and I have to say these photos don't really do the delicious chartreuse color justice. It's also the fabric I used way back in Project Sewn for the pieced sleeves on this blazer. And I'm extremely very happy that it's now made up into this simple top and I now get to enjoy it twice as often. Is that weird? Do you ever find that you love a fabric so much, that you feel like why stop at one piece when you could sew two?! And that right there is the argument for this crazy two piece set trend which I've fallen prey to!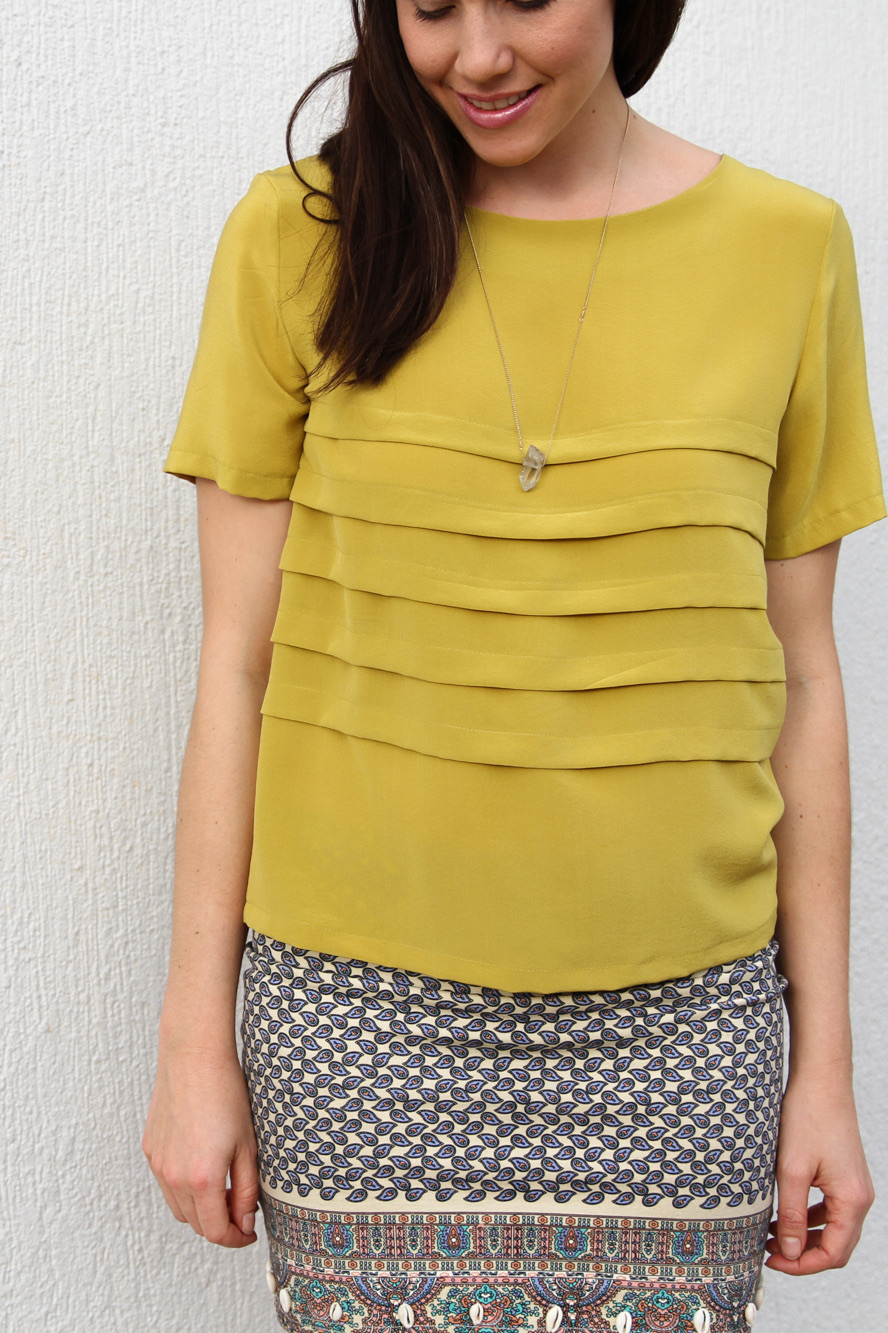 The pattern is a goodie. Friendly instructions. Great fit straight off. A facing finish for the neckline. And dem pleats! I didn't really have a system for marking the pleats, can't recall exactly how I did it but just know it was not above board. Apart from that it all went rather fabulously. And I'm glad I added sleeves in the end so thanks to all who cast your 'to sleeve' or 'not to sleeve' vote in Instagram. I would still have one sleeve on and one off without you.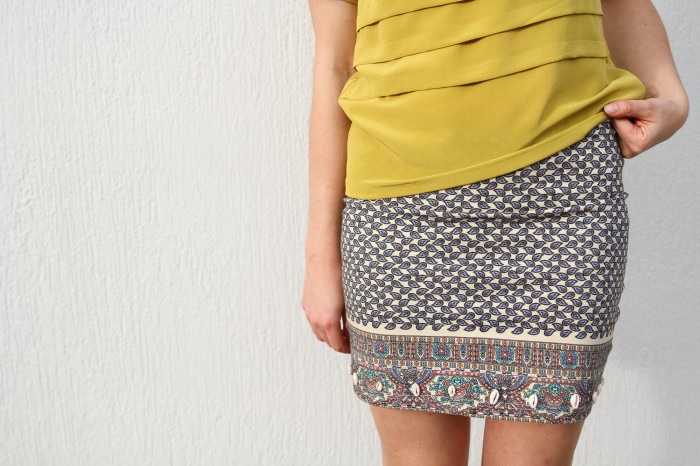 Size? 8. Mods? None. Loved? The facings and the pleats. Loathed? My pleat making method. Sew again? Ab-sew-lutely. Some other must-see versions of this pattern: Kelli's neon lovely…so good! I also happen to love this cream one by Quixotic thread. Does this mean I'm a changed woman…converted to solids forever? Ha! NO!