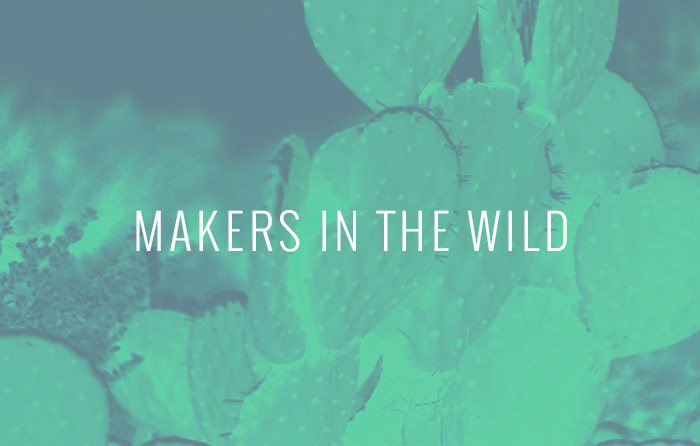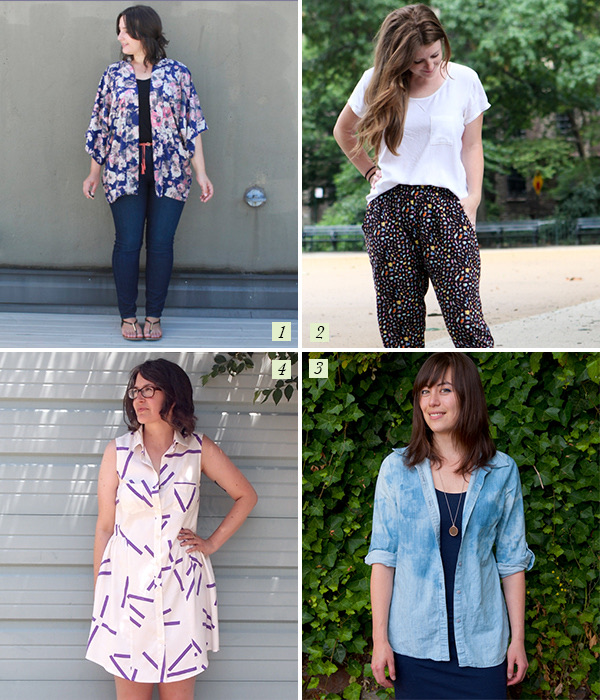 1// Kimono's ey? They're still on my mind! And this week I've been given yet another nudge to try making one from scratch like this dreamboat Kimono jacket from Caroline Amanda at Sewaholic. Caroline hinted at the fact that she wasn't sure if a Kimono jacket would suit her curvylicious figure (my words, not hers). Well, Caroline, let it be known, socks have been knocked off!
2// A few weeks ago, True Bias released a fresh new pattern, the Hudson pant. I've had the pattern prepped and fabric ready to go but been wondering whether I could sub in the same fabric used for the pants, for the waistband instead of ribbing. Kelli's gone done read my mind and sewn up another pair in a wild woven fabric, WITH the same fabric for pant and waistband and included a how-she-did-it too.
3// If you've been hiding under a rock while Grainline Studio's released the Alder shirt-dress pattern, it's time to come out. Currently Jen is walking us through a whole bunch of different fabric variations you can use for the Alder on the Grainline Studio blog. This silk print version is my favourite, but that's hardly surprising. So now I shall wait for the Postie to bring me my Alder because…it comes in HARD COPY! It makes me so very happy when precious sewing time gets to be used for actual sewing!
4// I cannot get enough of  Crab & Bee 's hand-makes which all fall into the category of beautiful, understated, well-thought-out-ness! Morgan's hand-made closet always reminds me that less is often more when you're trying to create a very wearable wardrobe. This week, she's worked her magic with a humble t-shirt pattern. And produced this knit dress! See what I mean? Effortless. Chic.
…hand-made loveliness around the globe…