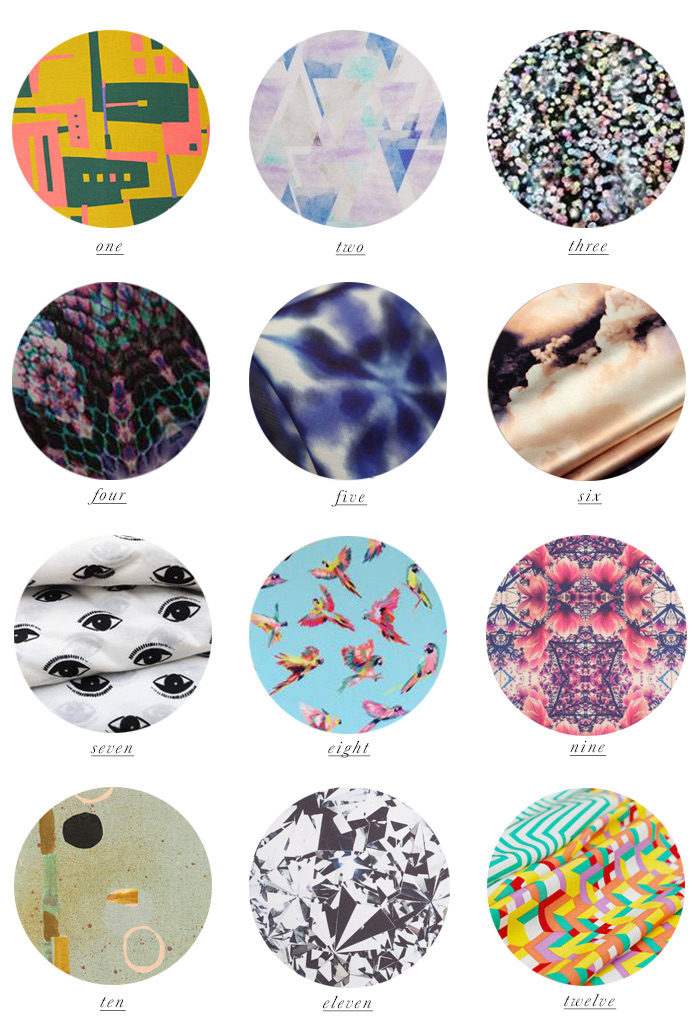 Hello my pretties! I am without camera lens / back up photographer this week so alas I cannot share a finished sewn piece with you. Instead I thought it might be a nice opportunity to give back in the very best way I know how…by  handing over the keys to my favourite (inc. some previously top secret) online sources for jaw-dropping, traffic stopping printed fabrics. Through these shops I have lovingly ferreted (with minimal self-invested interest) to put together a selection of prints which are, in my opinion, top shelf, next level uh-mazing! Prints that are out there, for sale, right now. Just a click away. I should probably state that this is not a sponsored post. I am however, a professional enabler by trade.
Sometimes I get asked how and where I find amazing printed fabrics? It is true, I have developed a finely tuned print seeking radar. But believe me, it's not a special skill. ANYONE can hone it! Since I started buying fabric online, I've built up a mental treasure trove of pretty print hot spots. It's a pretty random list of sources but it's always fruitful. Most of these shops (listed below) have a high turnover so I like to 'check in' once a week. No need to obsess. The prints are out there. And they will come.
Etsy is my not-really-secret source of amazing prints! I would guess that the craft supplies section on Etsy is as huge as the hand-made section. To get to the fabrics, you type in what you're searching for ie 'printed silk' and you will be able to select from a list of categories, one of which is 'Craft Supplies and Tools', then narrow your search further by selecting 'Fabrics'. Sometimes you do have to wade through quite a bit of meh fabric to find some print gems, but it makes them all the more sweeter!
Etsy Shops
Other Online