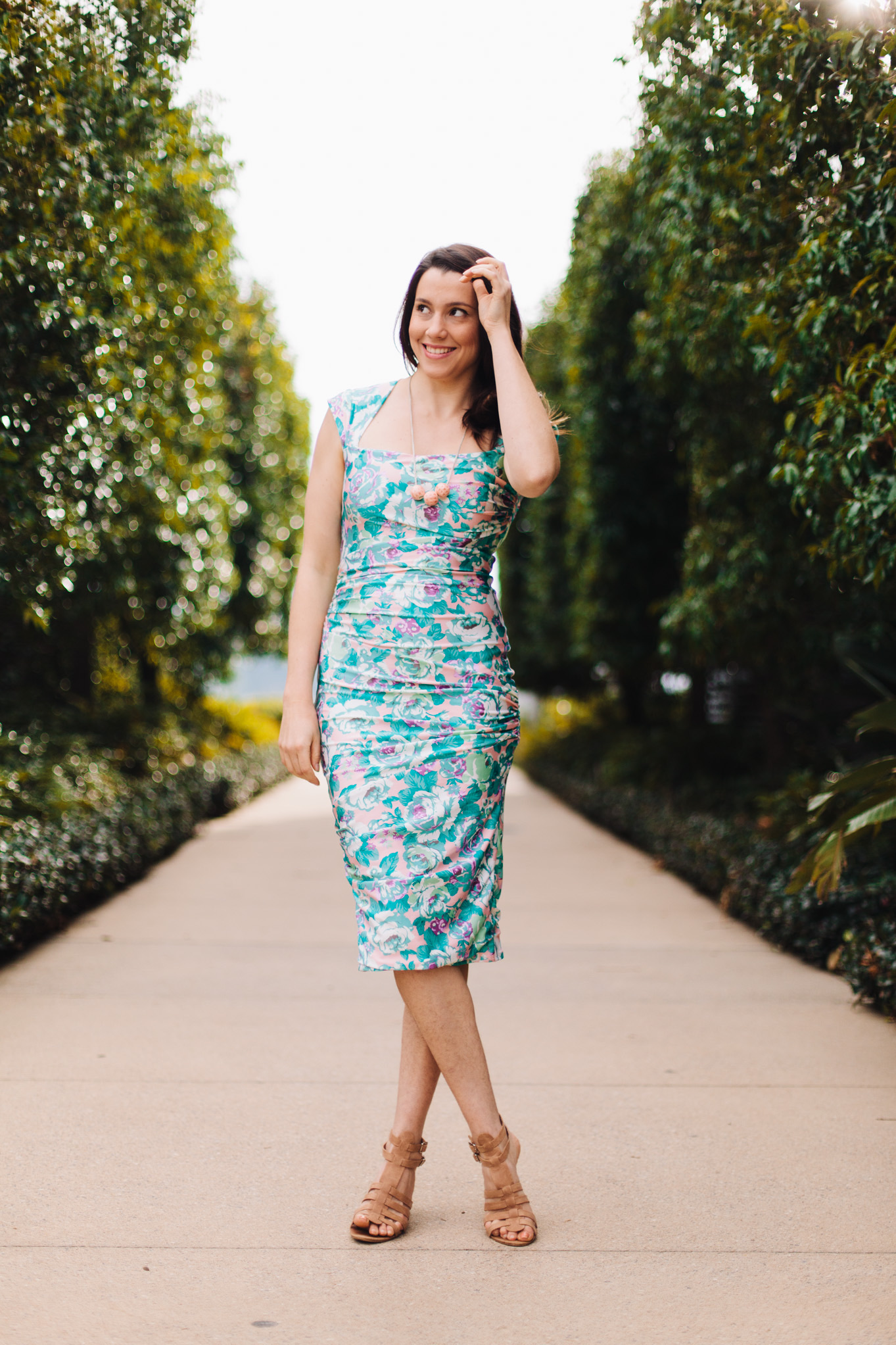 Just so you know, you're in the presence of a 'big deal' dress here. Possibly even bigger deal than my actual birthday and being a Leo and all, that's kind of a big deal. But I'm a chivalrous beast at heart, so I will step aside and let the dress sing…'It's my partyyyy, I'll DIY if I wannnnt tooo'. I'm sorry, it has terrible taste in music. Grab your maracas…this here is my first official hand-made birthday outfit in the history of ever! Momentous on it's own, but  now I feel I've arrived at some kind of winners circle where the seasoned Birthday Dress Makers reside…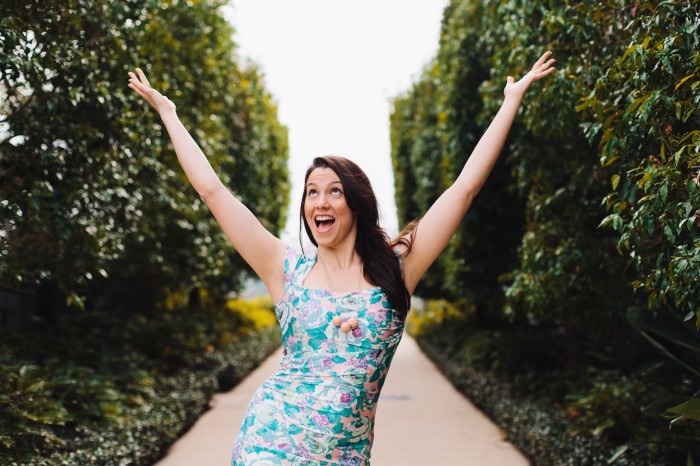 Which is cause for celebration! I mean Birthday outfits are a pretty important business. And maybe I chose the wrong outfit, maybe it was a bad astro crossing but last year I had a definite case of the birthday blues and if you've ever felt sub-par on your birthday, you'd know that it is truly suckfull. So this birthday, 28 by the way, was gonna be fabulous! It HAD to be fabulous! For a few years now I've been observing this really lovely tradition amongst the sewing community of DIY-ing your own birthday outfit. And each year I've toyed with the idea and each time gone the ready-to-wear option. Unlike sewing a swimsuit or jeans or lingerie, making a birthday-worthy outfit is a sewing milestone I didn't even know I had. But when you voluntarily choose a hand-made option over something store-bought for your big day, it's a big f$%*ing fabulous deal!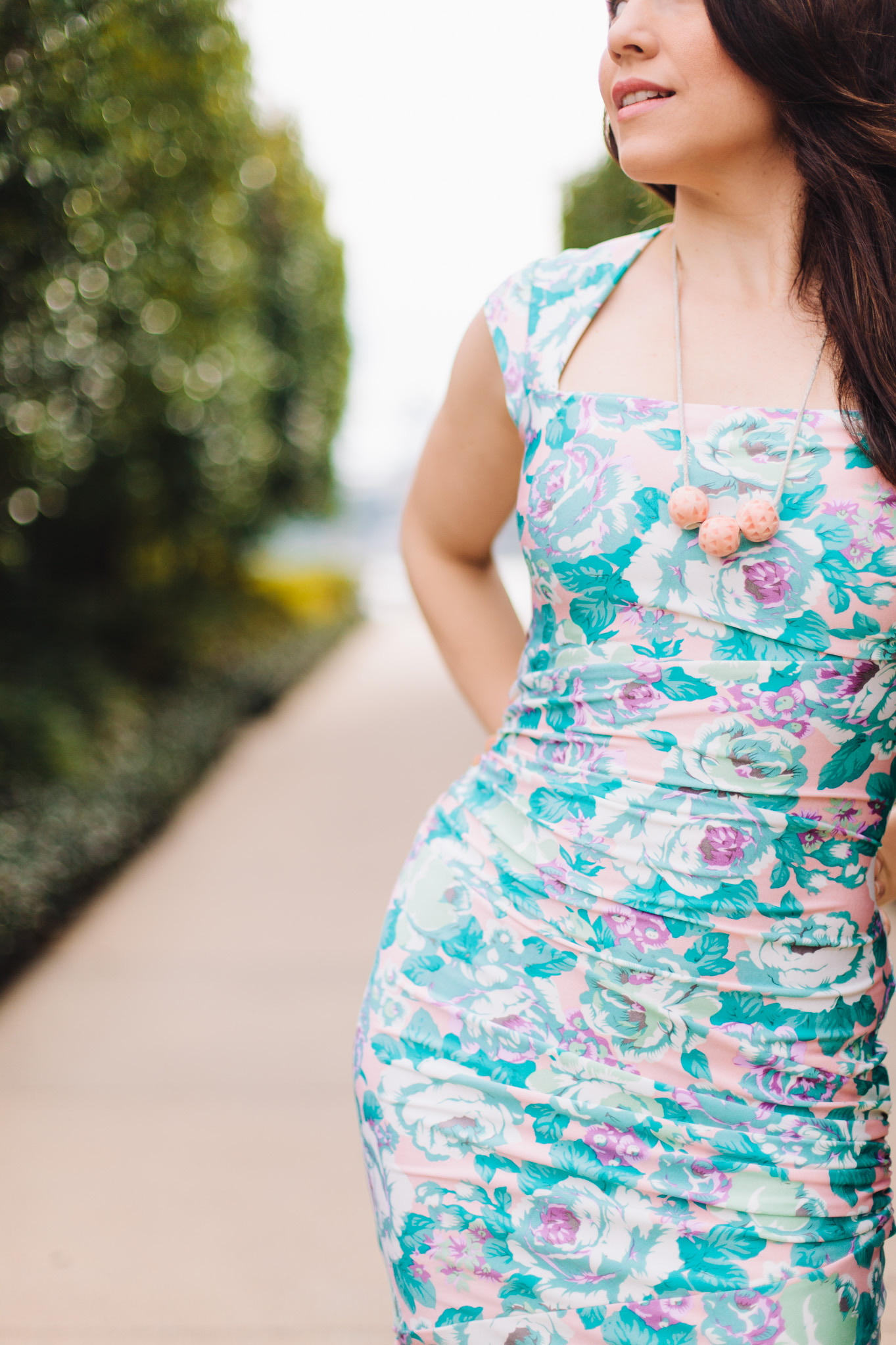 Like all good birthday frocks, this one has a story. A tale of sewing triumph! But first, the deets. The fabric: a swimsuit lycra by one of my fav Aussie swimwear / fashion labels Zimmerman, and pretty much the only way I now have a piece of 'Zimmerman' hanging in my closet. The Fabric Store ended up with a few end-of-rolls of their swimwear fabric this year and I picked up a couple of special pieces, as you do when you unearth a trove of amazing lycra knits, but got slightly more of this one, with no particular plans in mind. Update: This fabric can also be found online at Tessuti right here! The pattern: Burdastyle Gathered Dress. Aka, my favourite broad-shouldered girl's neckline and pencil silhouette in one pattern. With the addition of just a few harmless gathers, not so different from a Bombshell, right? RIGHT?!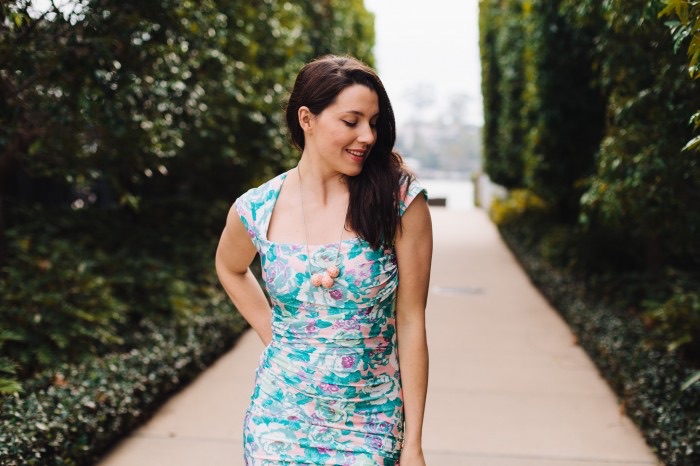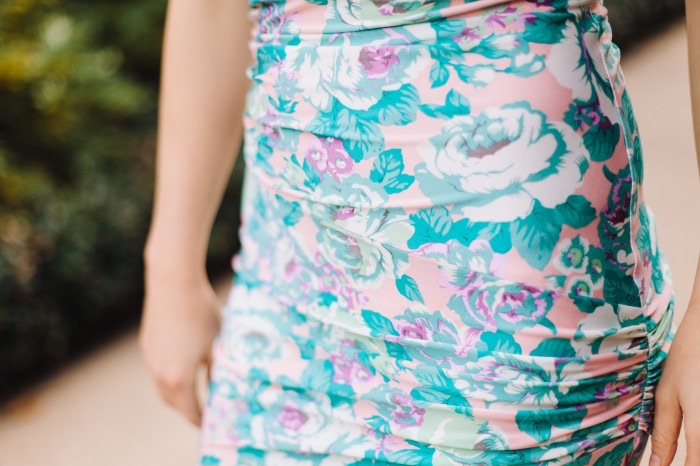 Errmm, not quite. This is probably the part where I tell you that this is actually my second attempt at this pattern. It may have something to do with the 60 pattern pieces you need to tape together. Wait, did you say SIXTY?!!!!! The first time I printed it out,  over a year ago, I thought I must have made some mistake and printed it twice. Nuh-uhhh girlfraand, those sixty pages are all very much meant to be there and they're waiting for you with your kinder scissors, sticky tape and sad face. And it may have had something to do with the 15 pattern pieces (that's before you cut two of most), within those 60 pages, half of which are for the main fabric and half of which are for the lining. I'm sorry, did you say LINING?! Isn't this a knit dress?! I didn't sign up for lining. Next you'll probably tell me it has DARTS! Oh, I see, it has darts. And it may also have something to do with the picture-less instructions, which is standard for Burdastyle, but all of which meant that last year I got as far as taping the 60 pages together. As for the ""instructions"", I could not even begin to get my head around WHY there were two layers of fabric, let alone how they merged together into one dress and what was all this talk of draping?! I actually wondered if maybe the pattern included two separate dresses and one of them was the one I was supposed to make. All in all, a total head you-know-what. So I did the thing that annoyed me almost as much as the pattern itself: I gave up. And donated the 60 pages, to Archie's paper aeroplane factory.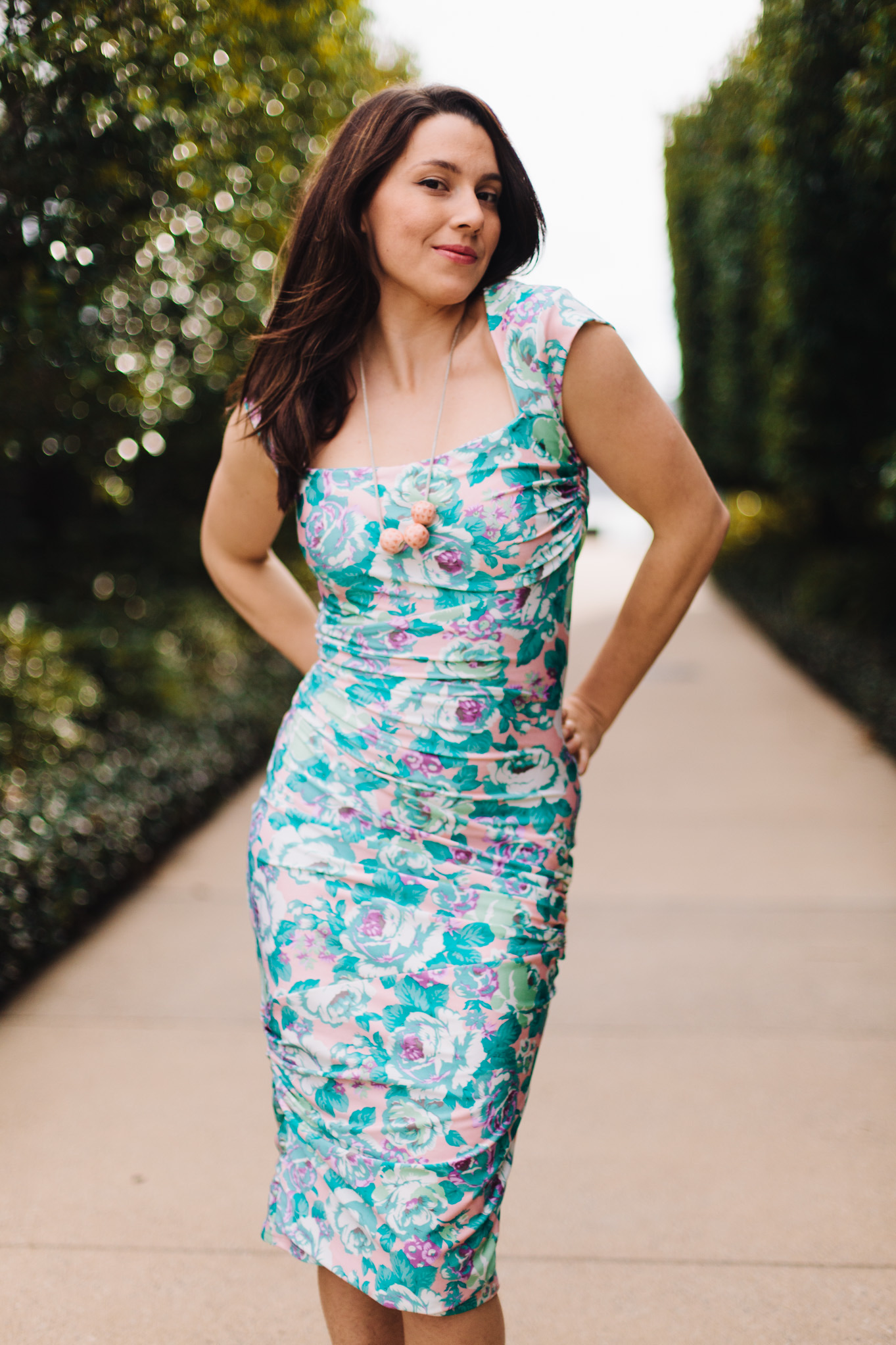 So, if you're wondering what was so different the second time around, this is the truly exciting part. A year on, and obviously in a different sewing head space altogether, the thing that got me started again and past the taping stage was this glorious vision of that pattern with this fabric. I could not let it go to the point that I was just like 'NO! This is going to work DAMMIT!'. Between this dress and these pants it has felt like a huge sewing confidence boosting month. Call it determination, stubbornness, whatever; a pain in the ass in everyone else but an absolute asset in the sewing room. And just personally, I think that sewists makes for better lovers: when you've just conquered a pattern the size of the Serengeti and ended up with a svelte hand-made birthday dress, you don't need someone else to tell you how great you are. You KNOW how great you are! You just became your own hero. Which sounds lame as I type it now but pretty sure it's healthy. Sewing = life skills!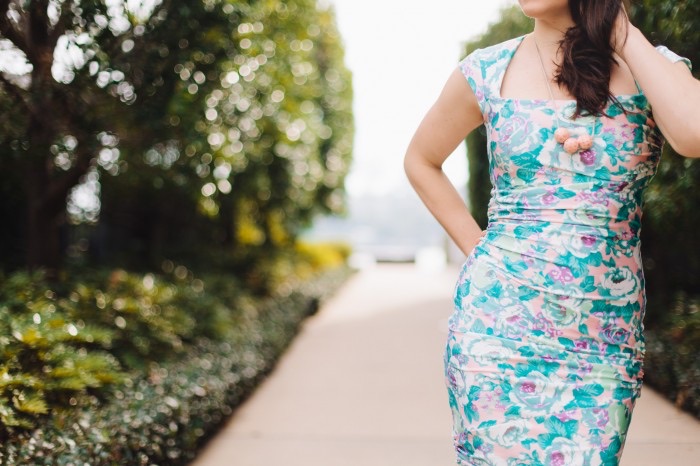 Dramatics aside, the instructions were o.k. and the construction was complicated but interesting. I eventually figured out that you have two dresses worth of fabric for a reason. The whole dress is made up of triangular pieces, which are gathered in different sections. Every gathered outside piece has a corresponding lining piece and the job of the lining layer is to sit flat against your skin (hence the darts, though I'm still not convinced they were necessary) and act as a base for the draping outside layer. So before you sew the triangles together into something resembling a dress, first you have to gather every individual outside piece to a particular length, which would then match perfectly in size with it's lining piece, and you sew them together. Each little bit that worked out gave me confidence to move onto the next section!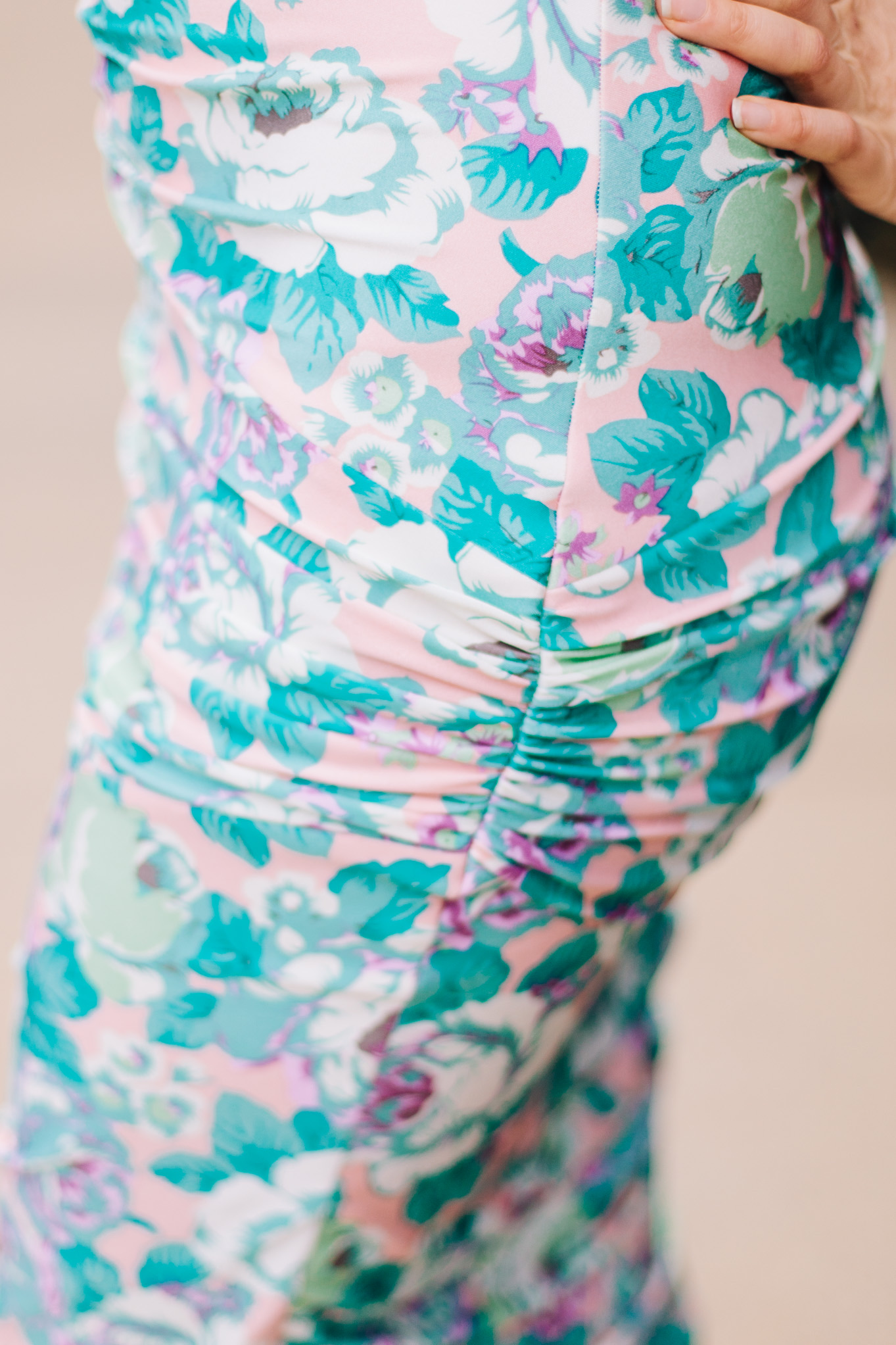 This is the first time I've made what Burdastyle categorize as a 'tall' pattern. Just looked it up and all it means is it's drafted for a height of 176cm (69 1/4″) and up. I'm about 174cm, so it's a pretty good length but could easily be shortened too. I cut a size 76, then deviated a little from the rules after that. The pattern requires you to add seam allowances but after comparing the width of the pieces to the width of my finished Nettie bodysuits (awaiting blogging) I made a judgement call and decided to only add seam allowances to the top and bottom edges of the pieces, therefore adding height but not width. A gamble that totally paid off…the fit is so good its not funny.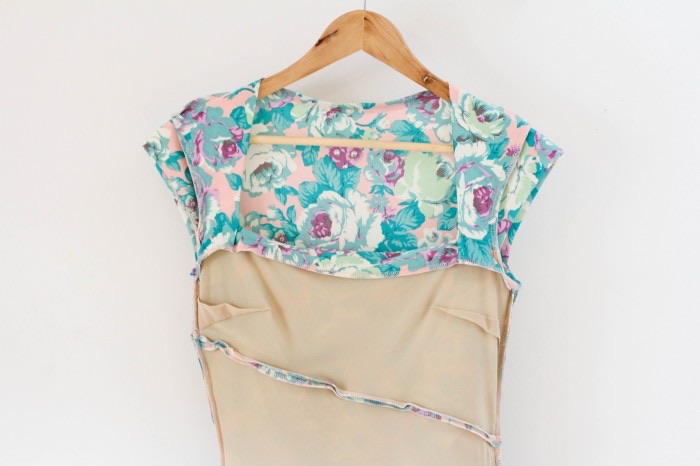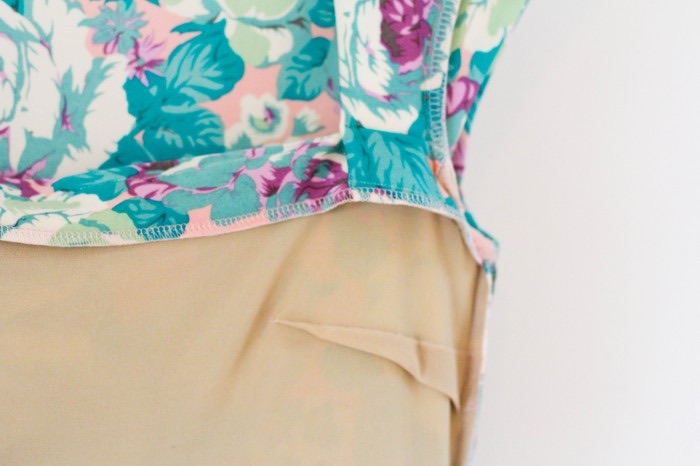 Technically this dress is also a swimsuit! I used swimsuit lining for the inside layer as it was really the thinnest fabric I could think of that would still make this dress wearable in Queensland spring / summers. I really like the original winter version on the pattern cover and was going to keep the long sleeves, until I realised it's wearability would be reduced to about 2 months of the year. Instead I traced these little half-cap sleeves of a favourite t-shirt of mine and just love them! I think as miniscule as they are, they create more width at the shoulders which adds more to the illusion of curves. One thing to note, is the original sleeves on the pattern, are extra long, about 20cm, and they're also kind of poofy at the top, which you may like but I was not in love with. If I was going to make a long sleeve version I'd be pinching the sleeves of the Nettie bodysuit or similar. I was really impressed that the pattern included a facing for the back neckline. Well, you had to draft it yourself, but it was just a rectangle, folded into a smaller tube and sewn in. It made the whole area super neat and pretty and possibly more so after I got to COVERSTITCH it in place, thanks to the  lovely Lizzy lending me her baby for the weekend. Oh and while we're checking out the insides, help yourself to a laugh at my one-up one-down darts. You're welcome!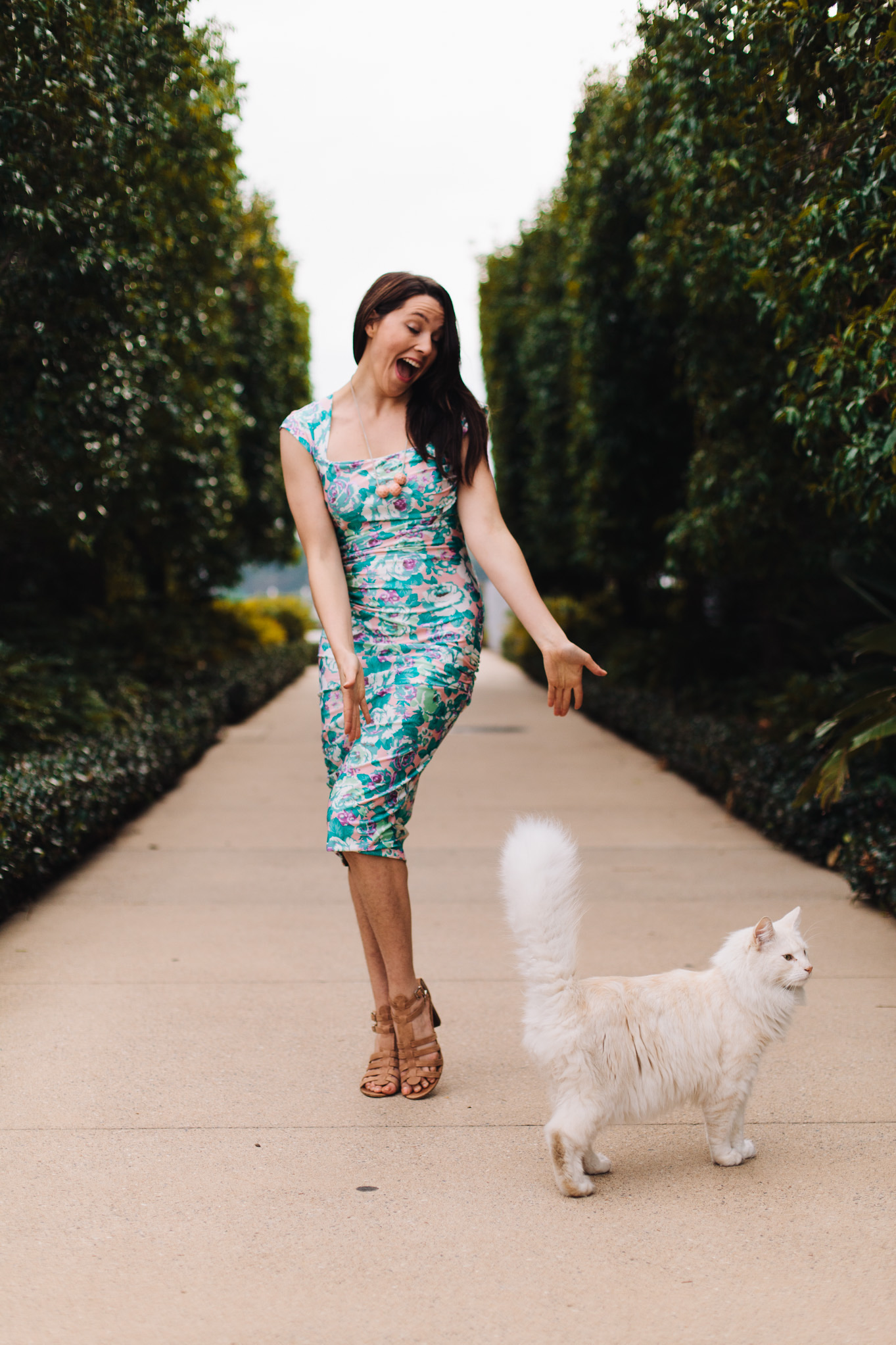 As you can see, things were going pretty swell. And then the Birthday Cat arrived…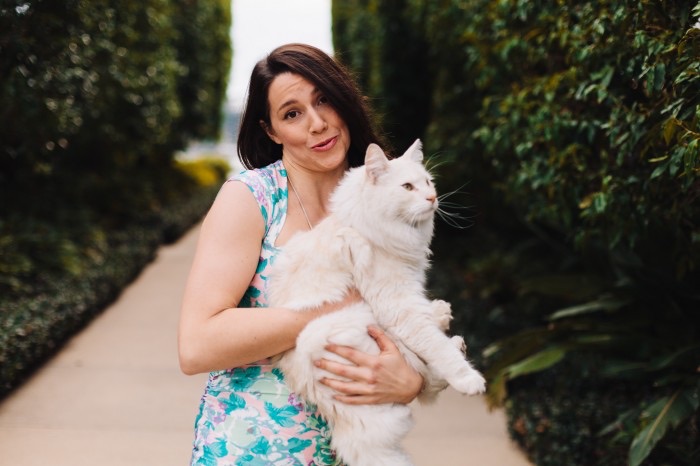 And I was all like 'awwww'. And he was like 'should have taken a left back at the park'.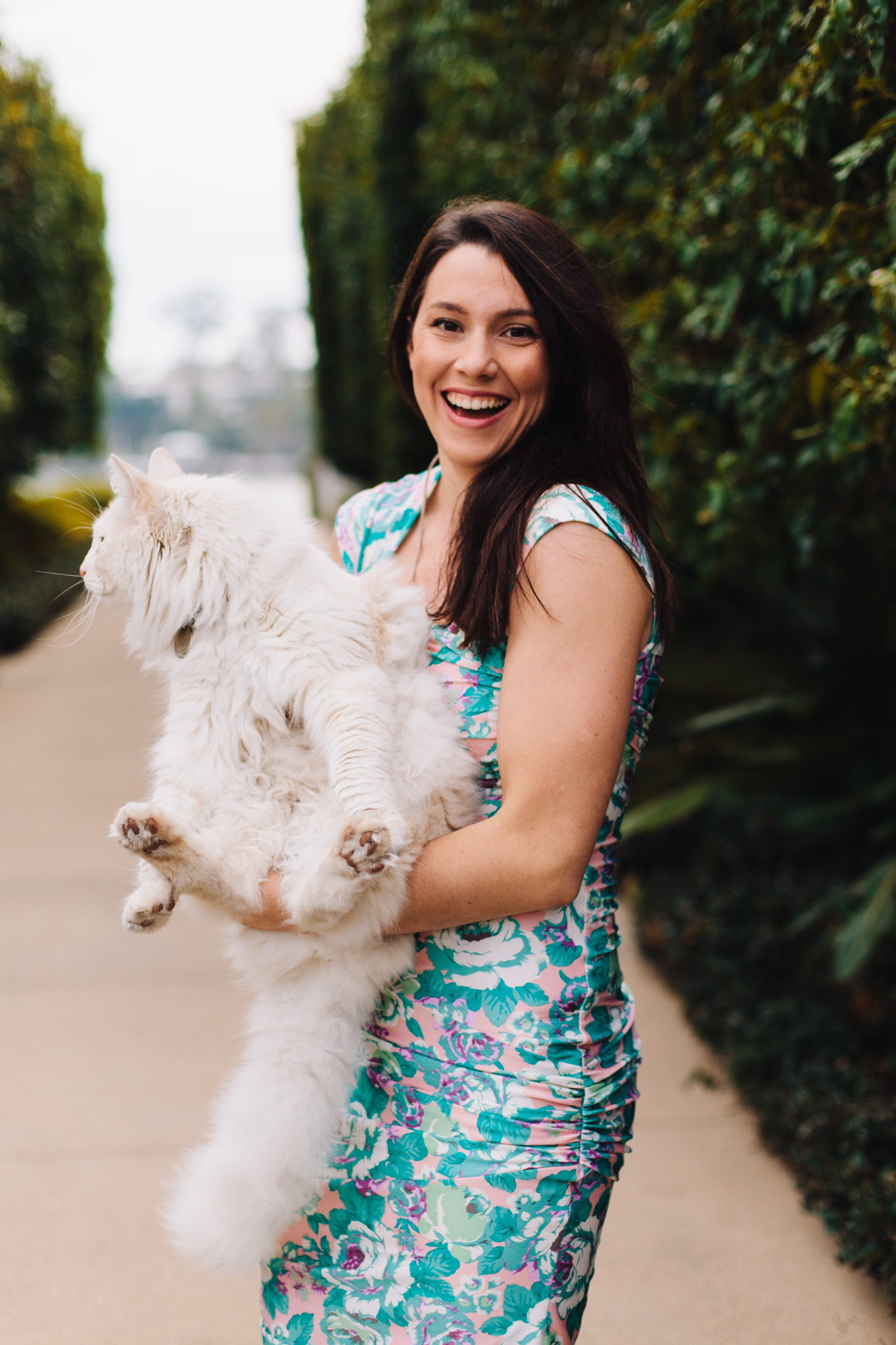 Still we bonded real good and at the risk of being banished from the entire sewing blogging community forever more…I'm not even a cat person! More a chicken person. Not sure what that says about me. But the rules say if the Birthday Cat comes to visit, you will get three birthday wishes. But first you must rub his belly! And because I can't tell you what they are, I will just say that one of them sounds like Maybe Sock…
So how about you: would you consider sewing / have you ever sewn yourself a special outfit?