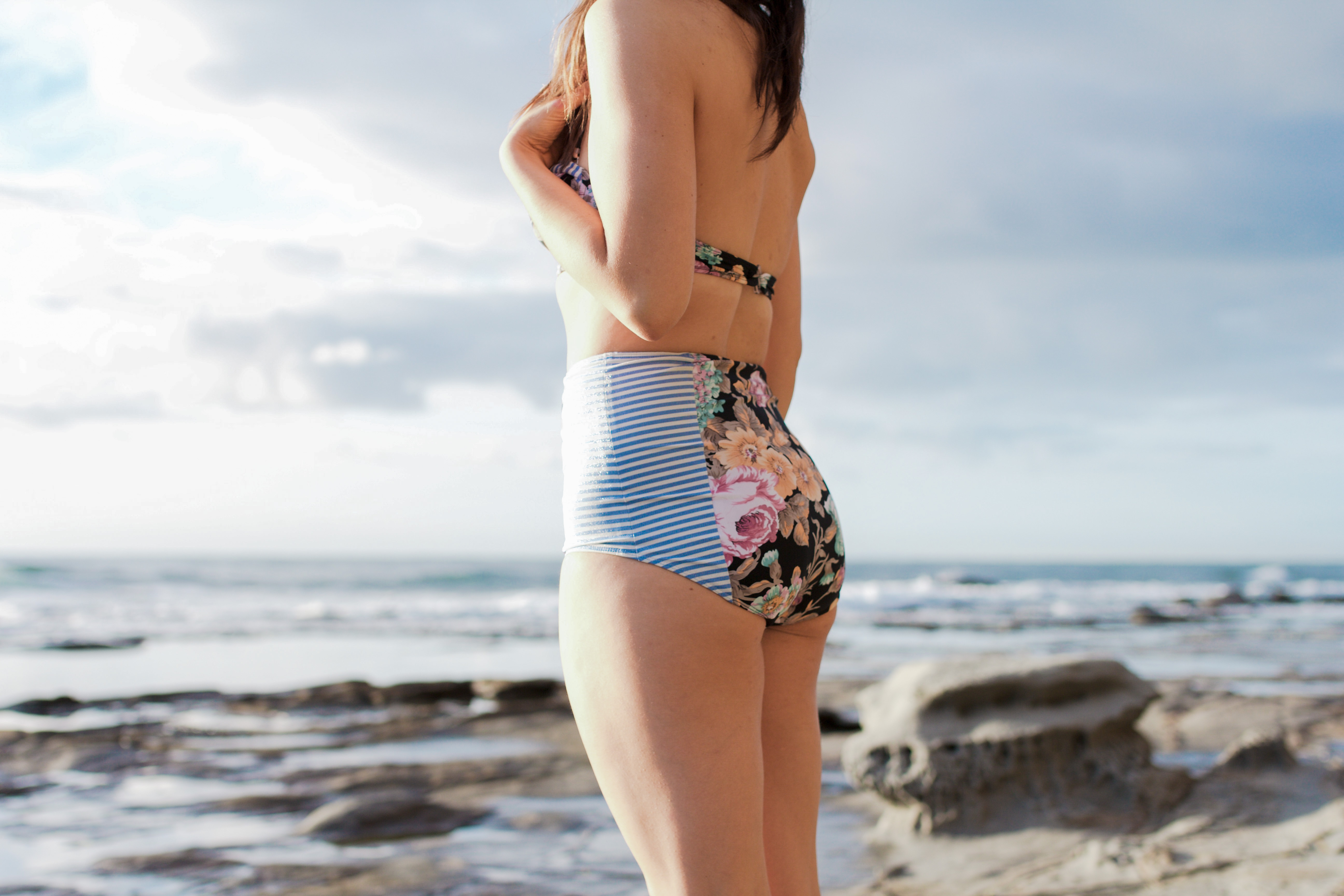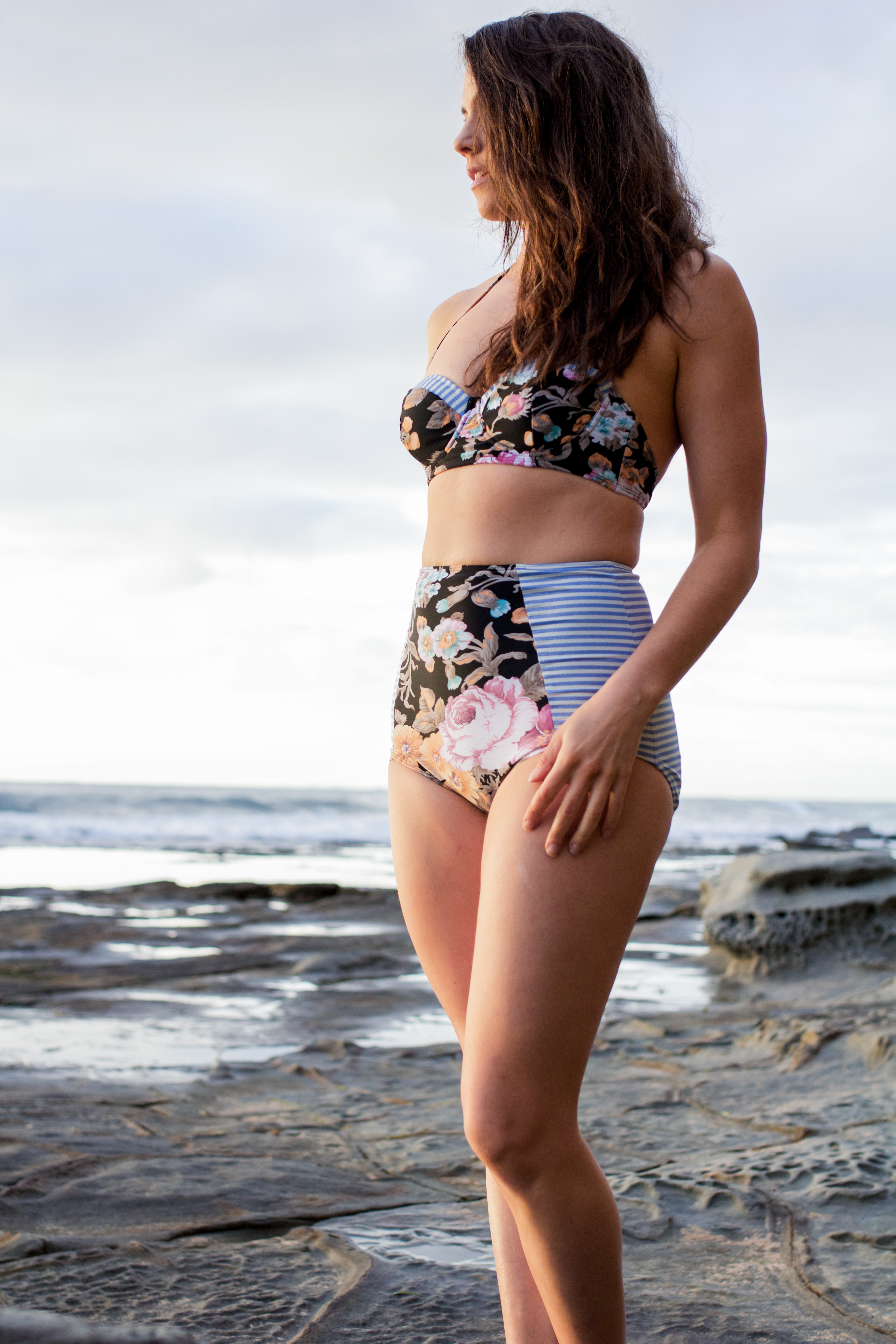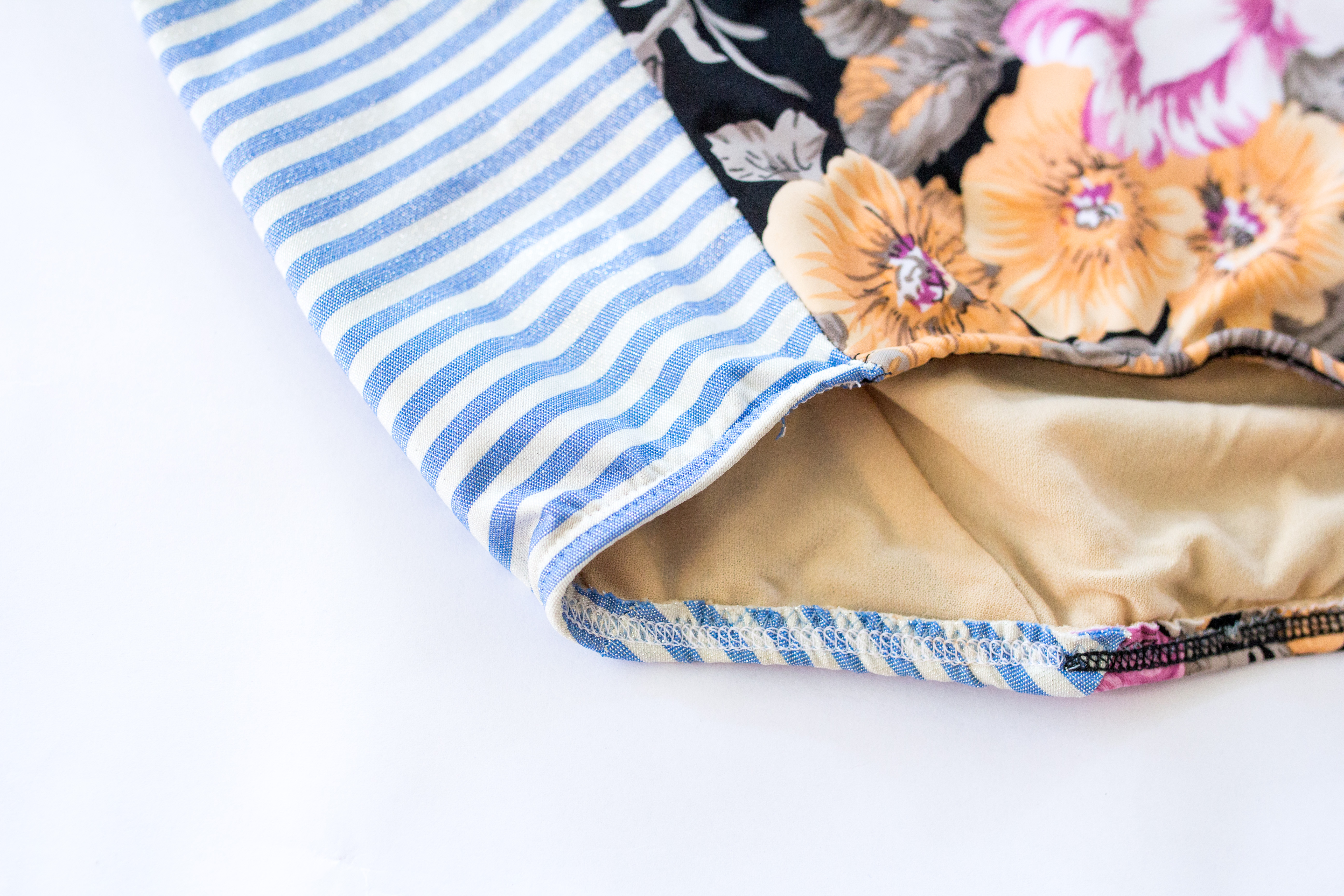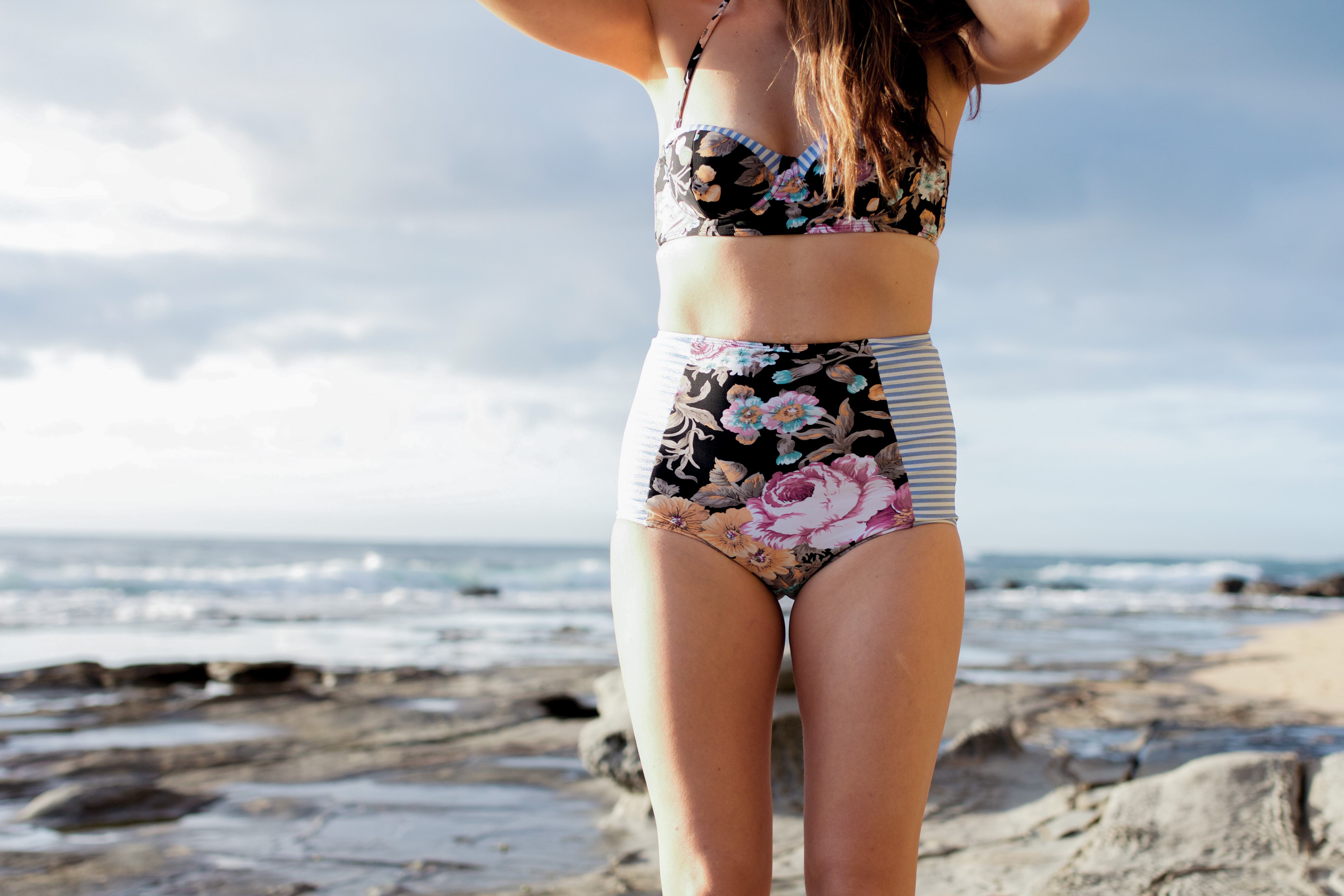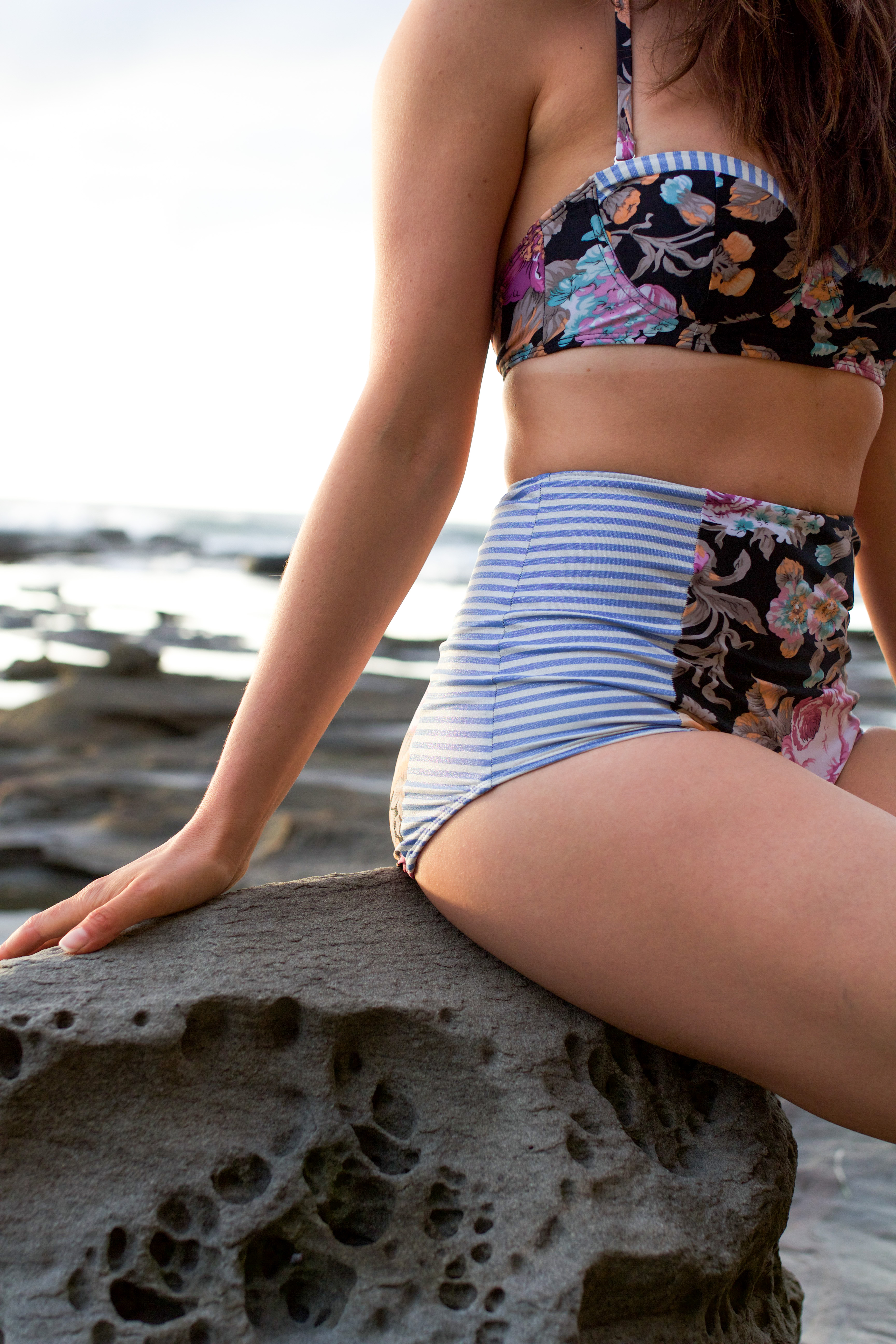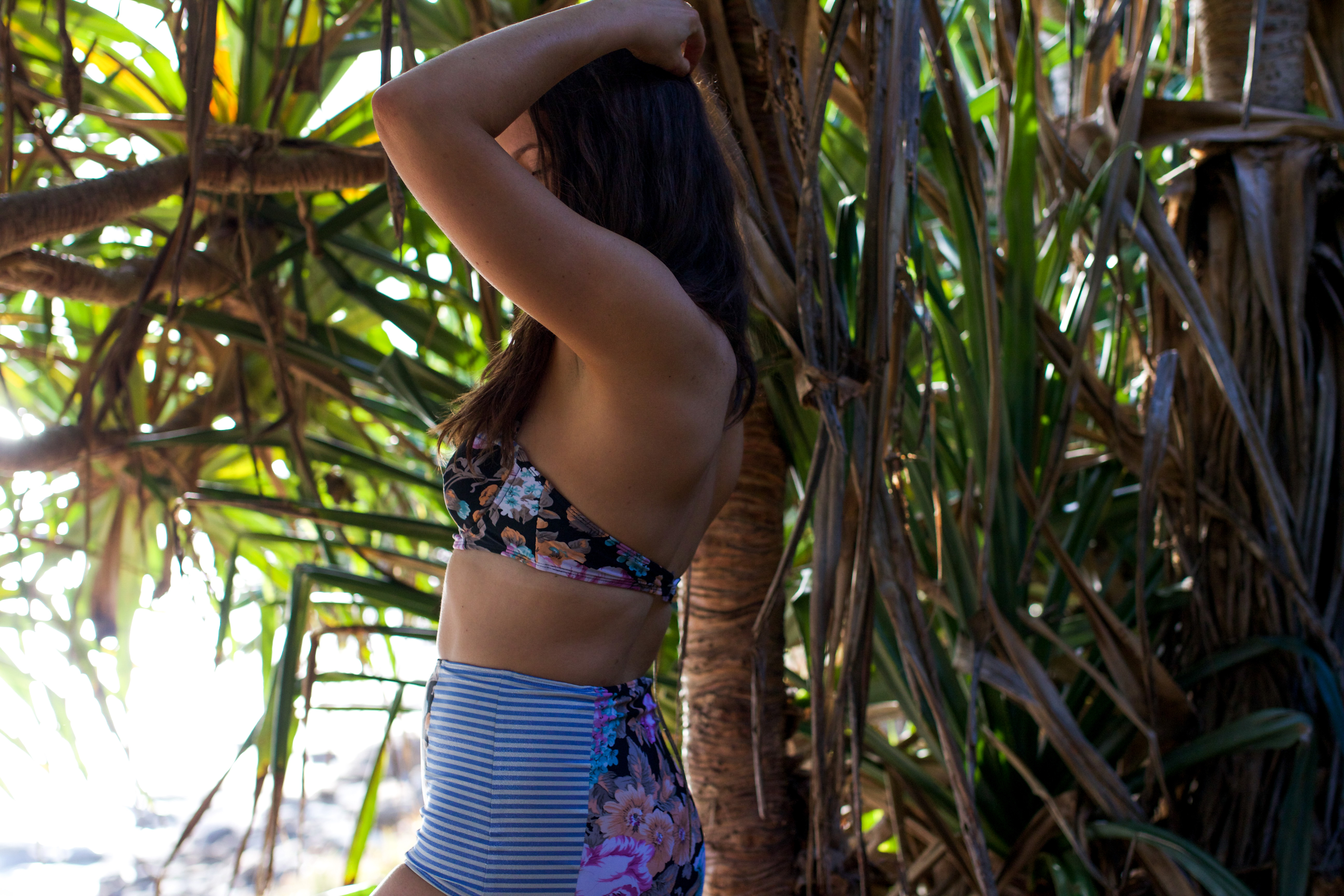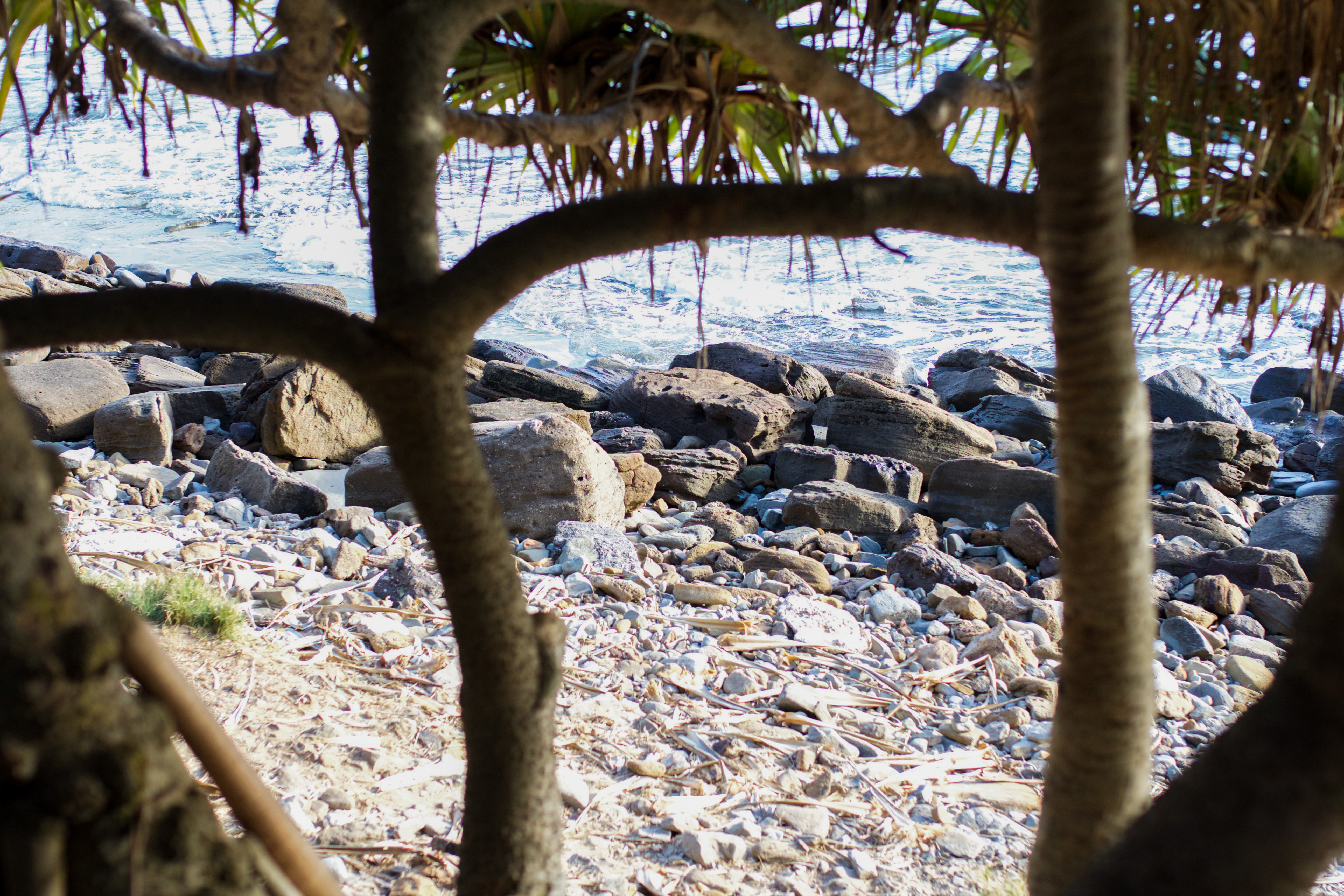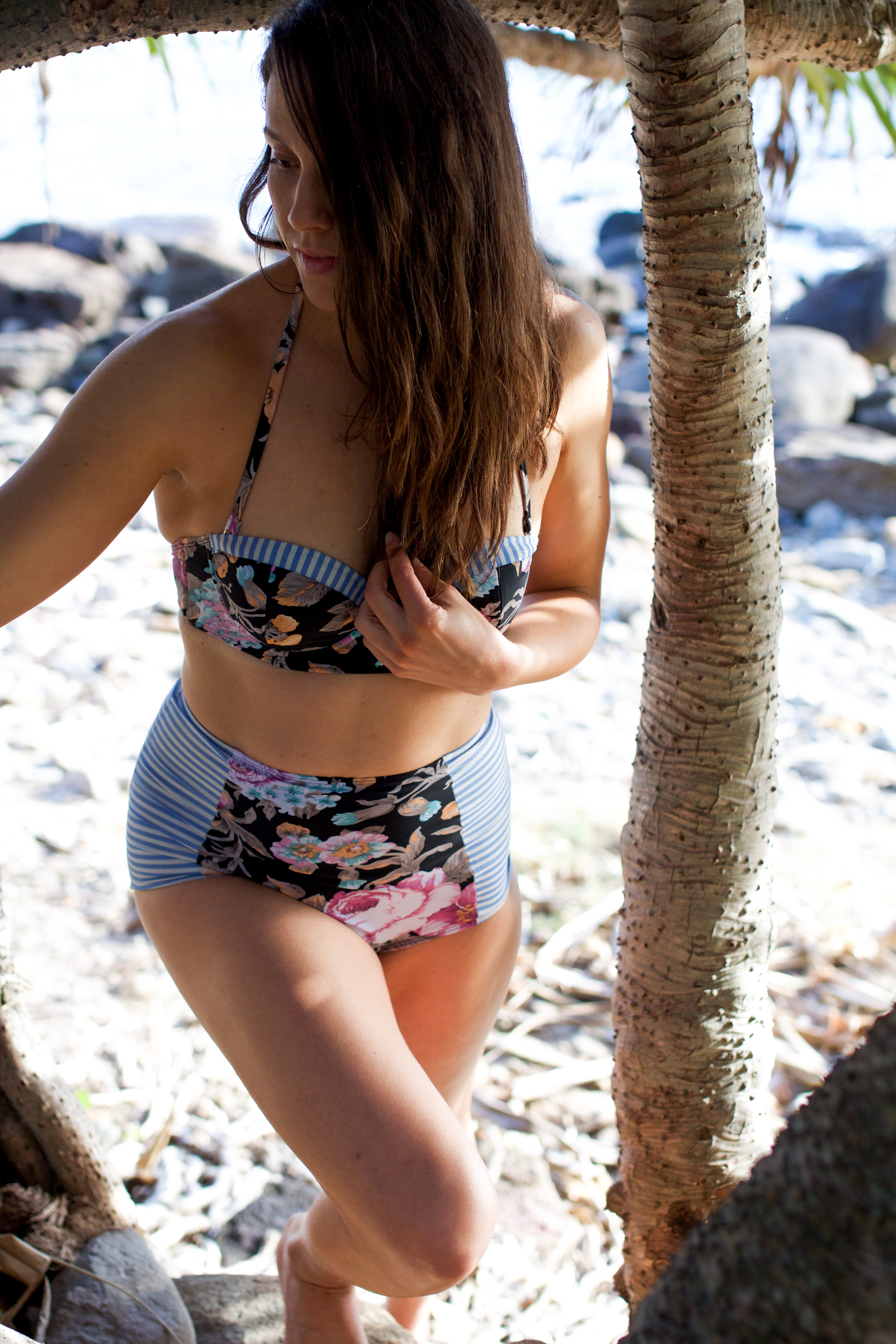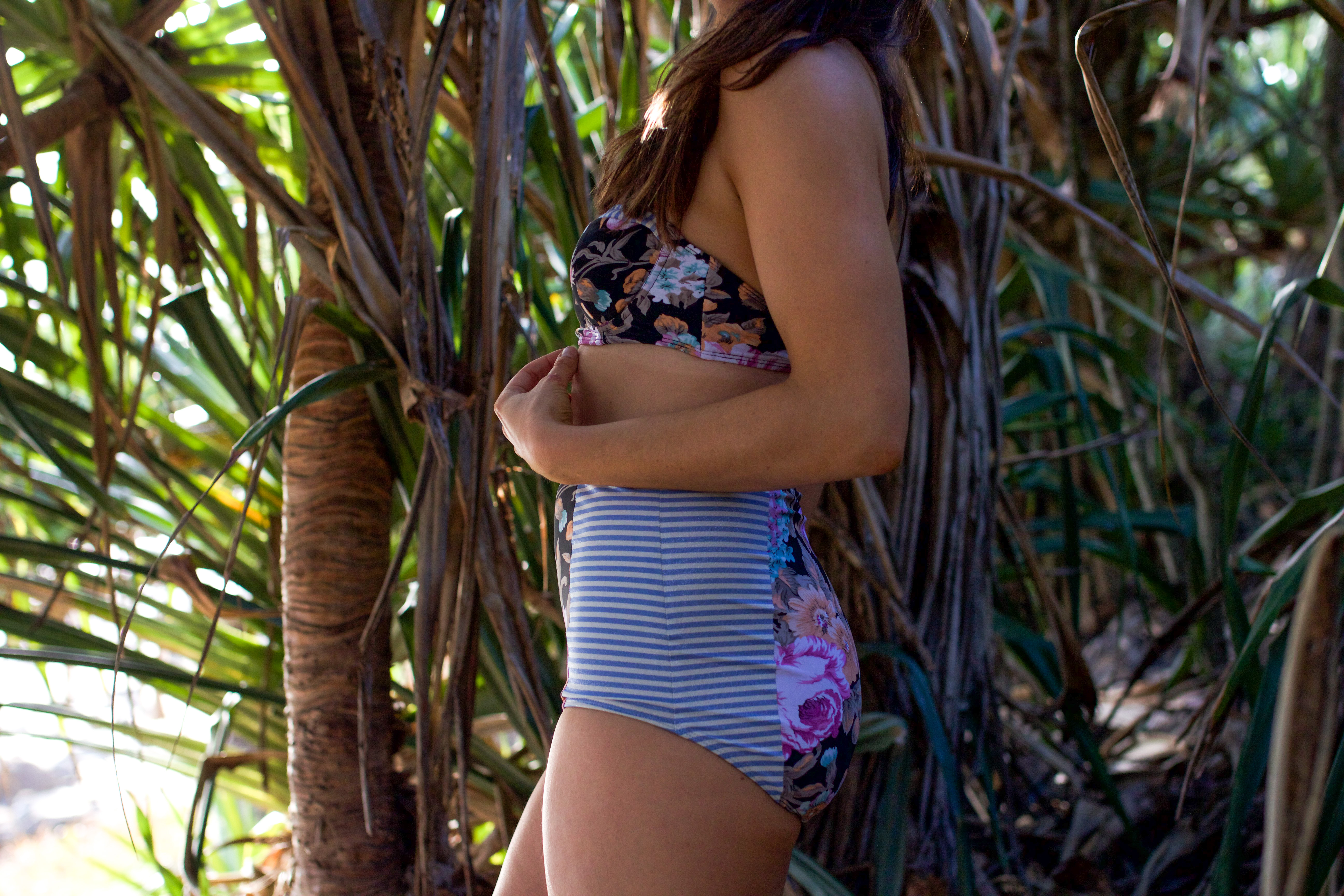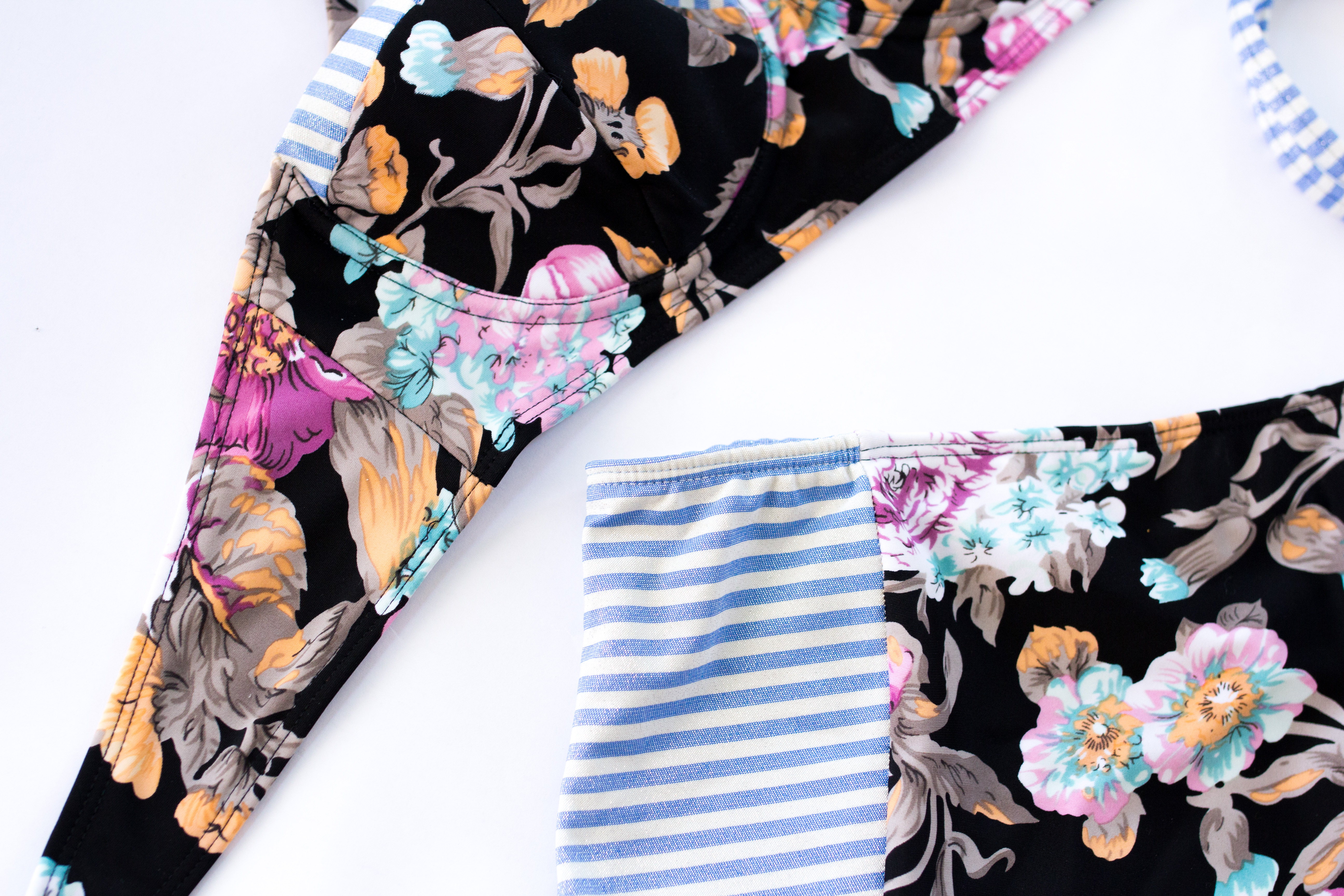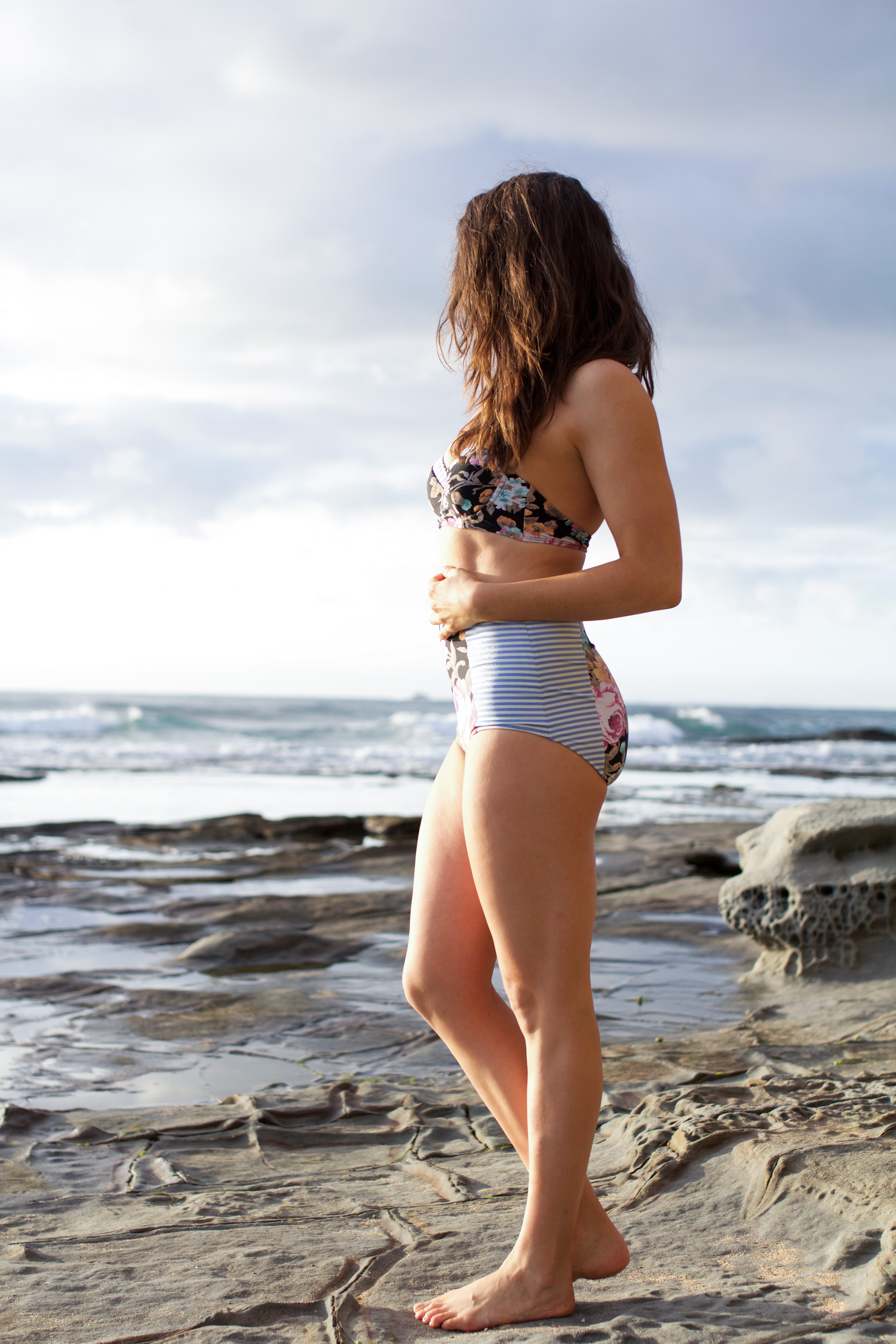 It's Spring it's Spring! Out with the old, in with a new hand-made swimsuit. And a new format to sooth our information bombarded brains; instead of flipping back and forth between image and text, you can look at pretty pictures and leave (it's o.k. I get it) or if you're interested in the specs or just here for the dulcet tones of my blogging voice, it's all business as usual below…
It's no secret I'm fond of swimsuits. I've been pinning them mercilessly here for years, for no other reason than that I love swimwear fabric, I love prints and I love what a brand new swimsuit symbolises. A feeling of freedom; holidays at the beach, an early morning bodysurf, letting hair dry salty and tangled, that ferocious hunger that only an ocean swim can bring. A sensory summer love fest! Maybe there's a repressed surf chick in here somewhere, only now she's more about eco-tan than real tans and simulated 'beach scenarios'.
You could understand I nearly flat lined when Heather from Closet Case Files announced that 1. she was creating a bustier swimsuit pattern and 2. would I be okay with being it's namesake. Ummmm…access to bustier swimsuits at the press of a peddle forever? Let's be clear here. It would be a honour to be the muse for any pattern; but a bustier bikini. Well, that really is the penultimate. And sure, it marries all the very best things about this sewing blogging community but it's also an uhhhhhmazing pattern. One that I would recommend to you even if it were called the Jessica or the Savannah. Without further ado, my Sophie Swimsuit experience:
P A T T E R N  Sophie Swimsuit
F A B R I C  Floral Lycra + Stripe Lycra (similar here) Pitt Trading & Tessuti are current hot spots for beautiful swimwear fabric.
S I Z E  Bra 6 / cup 4. Briefs 8
P R O C E S S  The pattern comes with an option of an accompanying video tutorial. I love this idea, being a visual learner, and can't help but think how cool it would be if every pattern came with a video option. Having produced a small video tutorial this year, and knowing the amount of time energy that goes into it, this would be pretty hard to sustain, but still. I used the video tutorial the entire way and glanced at the printed instructions for backup in only a few sections. As a bonus, it was kinda like me and Heather, hanging out, sewing a 'kini in my loungeroom!
L O V E D  the fiddliness of the bra cup section. Having to be so meticulous and slow inserting the underwire channels, top-stitching the edges and threading the wire, is as close to sewing zen as I'll ever get. The way Heather explains the process there's no room for guessing. The result is 100% professional and you finish knowing you got new skillz!
F I T T I N G  As per the instructions I chose a size 6 for the bikini top, based on my under-bust measurement. Lovely. Here's my advice: be a good sewist now and don't play guessing games with Heather's cup sizing chart, ok. She knows what she's talking about. Especially don't try and make connections between her cup sizing 1,2,3,4, and A,B,C,D, etc, like I did. My measurements put me between cup size 4 and 5 and I was all, nah-uh, there's no way I'm a D/E cup. No, no, no. Just follow the chart. I cut out my size ""3″" cup, completely. Out of fabric, contrast, moulding, lining, everything. Luckily, you construct the moulding first, so you can try it on in the mirror to see if it will go around a boob. The size three covered like, half a boob. I had to go back and re-cut the entire bra in the 4. Even this felt like a major sizing compromise but now I think I could do with trying the size 5 cup. Hoping the 4 might become forgiving towards summer; more salads less roasts etc.
The fit of the bikini bottoms is bang on. Having made several high waist bikinis (here & here) I feel I am in a position to say that this is by far the most comfortable and secure. Assuming, you like a proper high-waisted bikini, that is. I cannot stand it when something claims to be high-waisted, only to sit an inch or two below the navel. Just no. A high-waist should rest on or over a navel, like this one, in my opinion. There it serves many purposes but mainly to act like secret spanx.
M O D S  I widened the centre front and back panels on the bottoms and reduced width of the side panels for more floral less stripe ~ Made slightly thinner bikini straps using the dimensions and process from this tutorial ~ Added boning to the side seams on bikini top. I was introduced to the idea here and really liked the extra stability it provides for not too much fuss to insert.
D E S I G N  N O T E S  You know it's love (or something else) when you change the colour of the thread in your coverstitch / zigzag to jump from the floral to the stripe section. I also made three straps for the bikini top in total, the one you see here which stretches from one side of the bra hook to the other, plus another two separate straps out of the stripe for a neckband that ties up. A girl has to have options.
N E X T  T I M E  If it wasn't perfection already, Heather's gone done released a bonus download for a long-line version of the bikini top. Check out omg this one. I would definitely add boning again on the side seams and possibly along the two vertical below-bust seams, like I notice quite a few RTW versions have. How many swimsuits does one girl need? Guys, I've thought long and hard about this and…oh look mustard, floral zimmerman lycra!