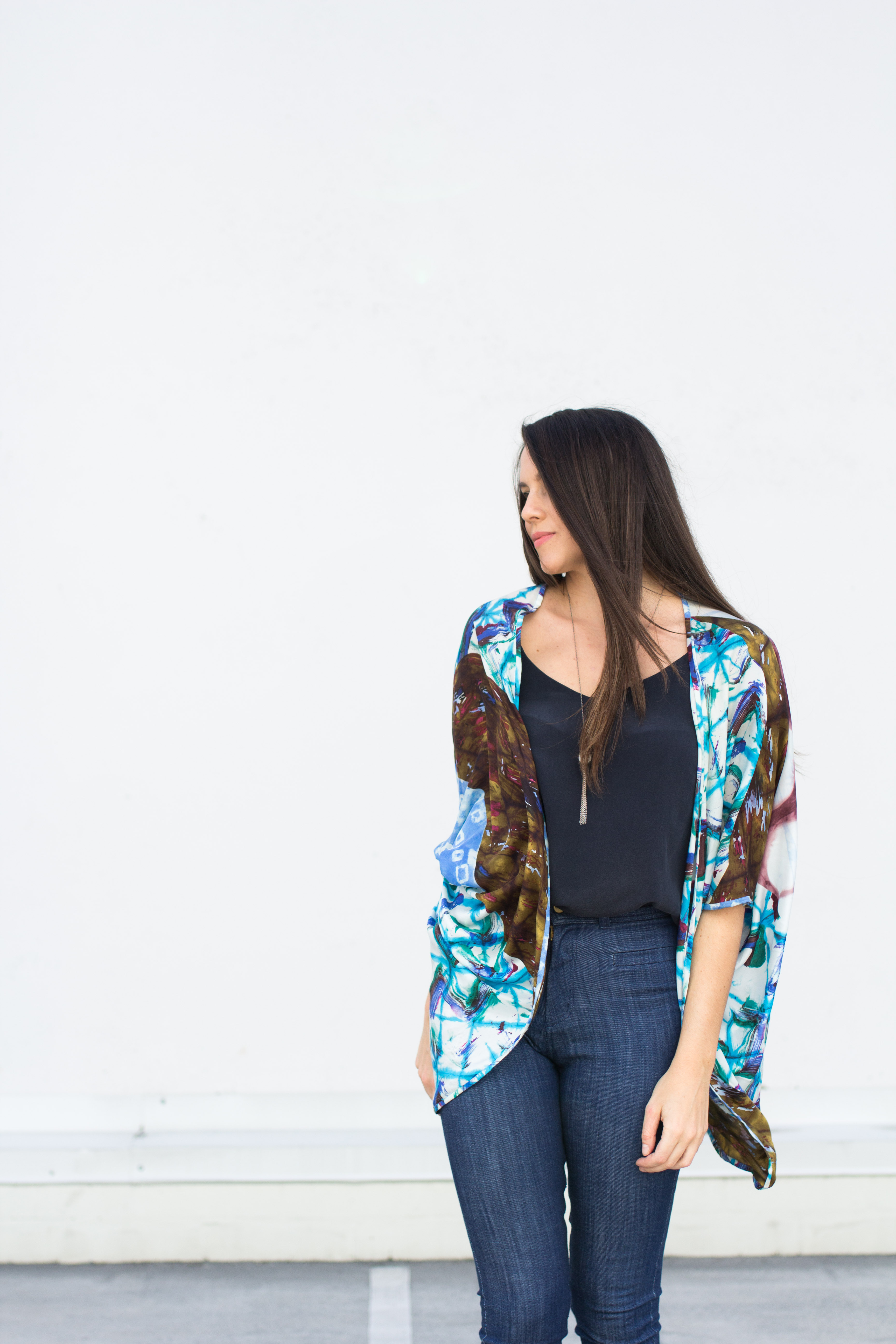 I can't think of any better excuse than to dust off the blogwebs on this fine autumnal day to join in the Indiesew Spring / Summer collection blog tour. I'm sharing my newly beloved Ogden Cami by True Bias. And she's a good un'.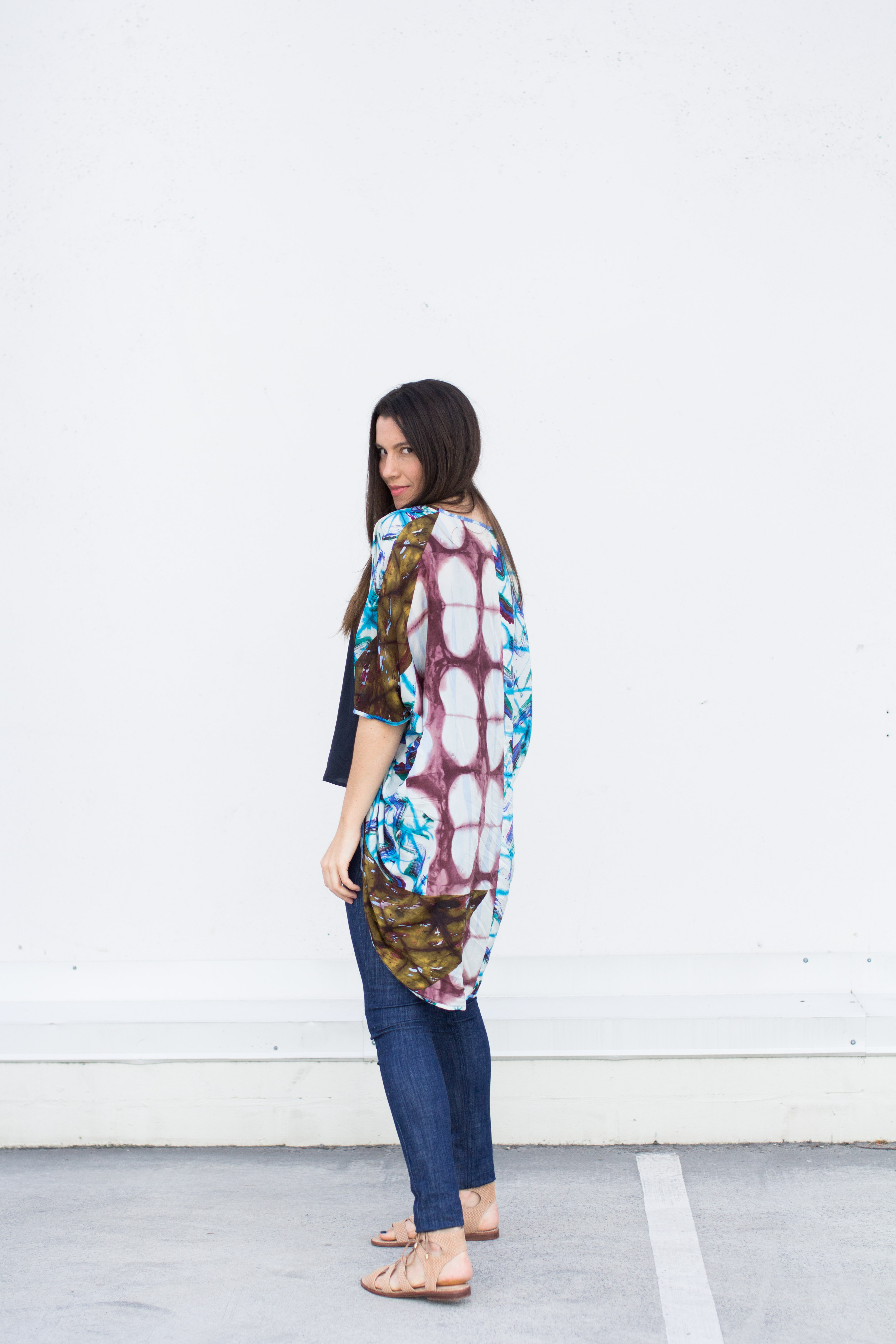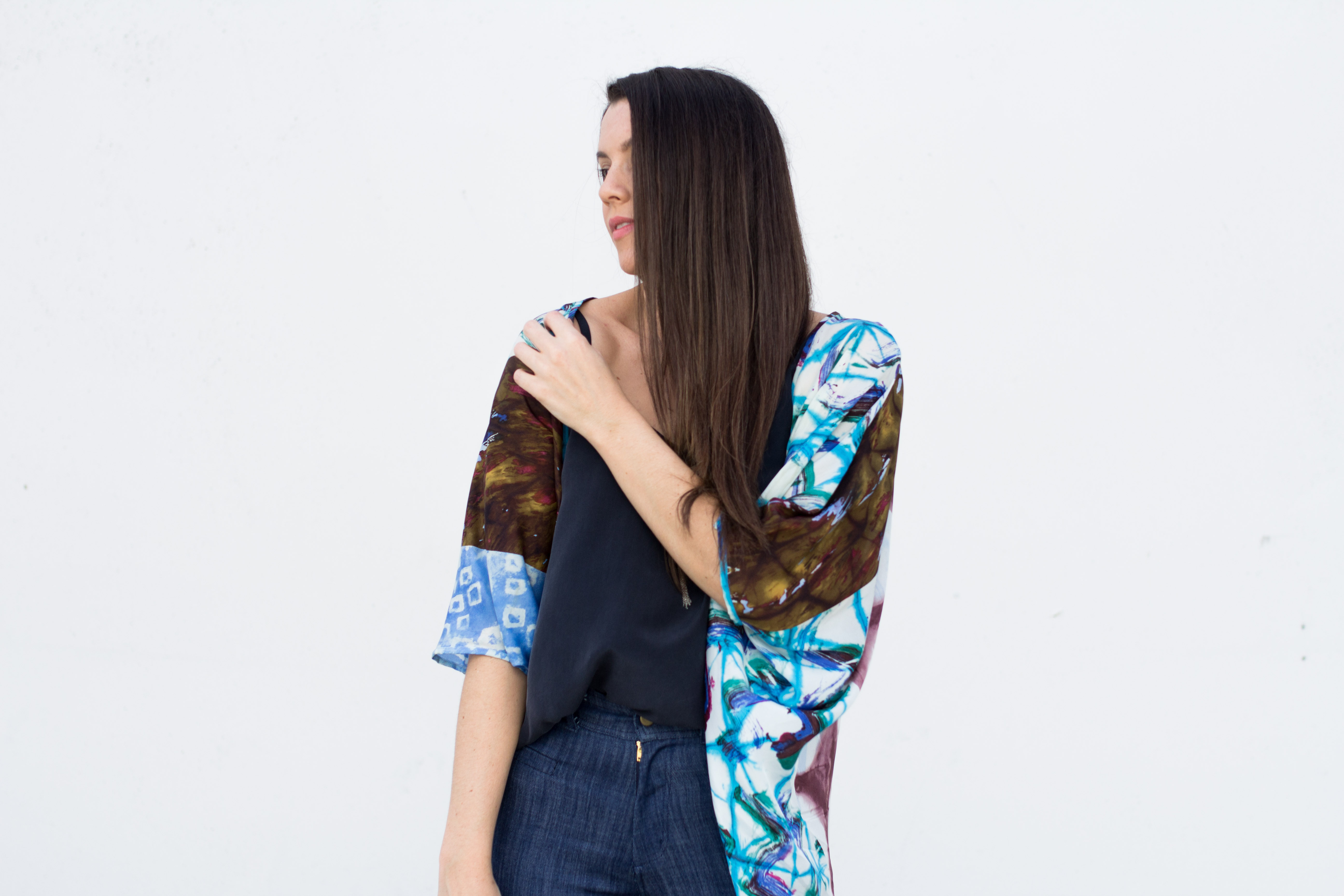 I've been thinking a lot of lately about what a truly awesome time in history it is to be sewing a hand-made wardrobe. When I first started sewing clothes for myself, a few years ago, I never imagined there would come a time when I lost all interest in shopping. Unless we're talking about fabric / patterns / accessories to go with hand-made wardrobe. I honestly can't remember the last time I stepped inside a Westfield to buy an outfit. So weird. And weirder still is I don't feel like I'm making any compromise or sacrifice at all, sewing my own clothes. Being spoilt for choice when it comes to sewing patterns has a lot to do with it! A generation or two ago there a small core group of pattern companies, who may or may not have taken cues from mainstream fashion (highly debatable). I'm sure I would have hated the lack of choice back then, especially if it was a case of be clothed in handmades or go naked. But now, in 2017 there are so many new indie sewing pattern designers I almost can't keep up. We are so lucky to have such variety of patterns, beautiful fabrics and niche sewing businesses, like Indiesew, popping up exclusively for us sewists.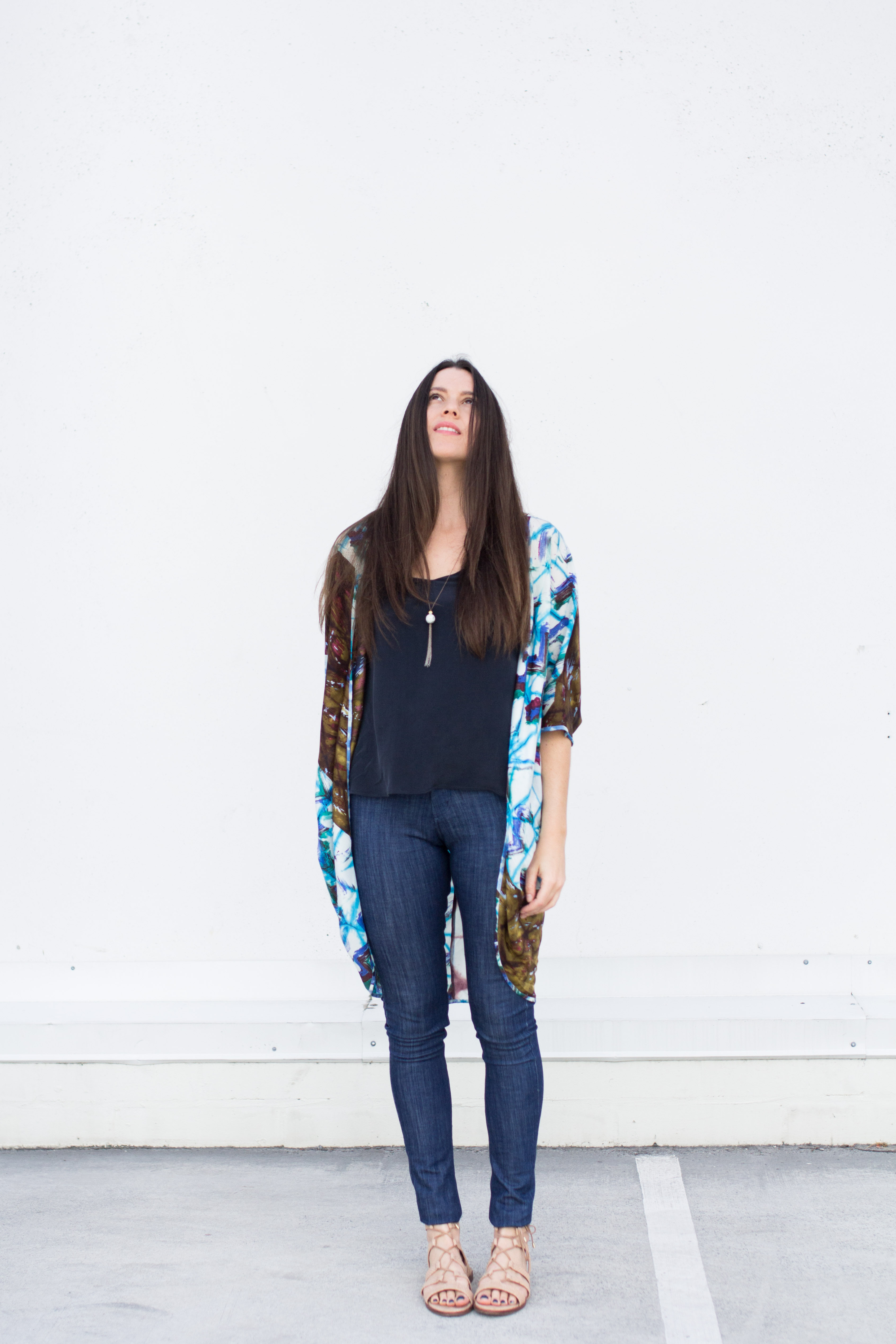 We have much to catch up on. I have been sewing sewing sewing like a mad woman all year but just not blogging blogging blogging apparently. I've also changed track pretty heavily when it comes to style and the choices I'm making for my hand-made wardrobe. I've been buying lots of solid fabrics, hardly any prints and god forbid…linen! At some point in the last few months, maybe with impending Me Made May, I had a light bulb moment and realised that if I devoted a month or two to sewing some boring 'staples', filling the gaps in my wardrobe with good base items then maybe it would be more fun to supplement it with frivolous sews. Because at least I would have something to wear them with. It seems to be working and my resistance to basics is lifting! I've recently sewn black culottes, skinny jeans, cream palazzos, navy cropped pants. Basically, the basics.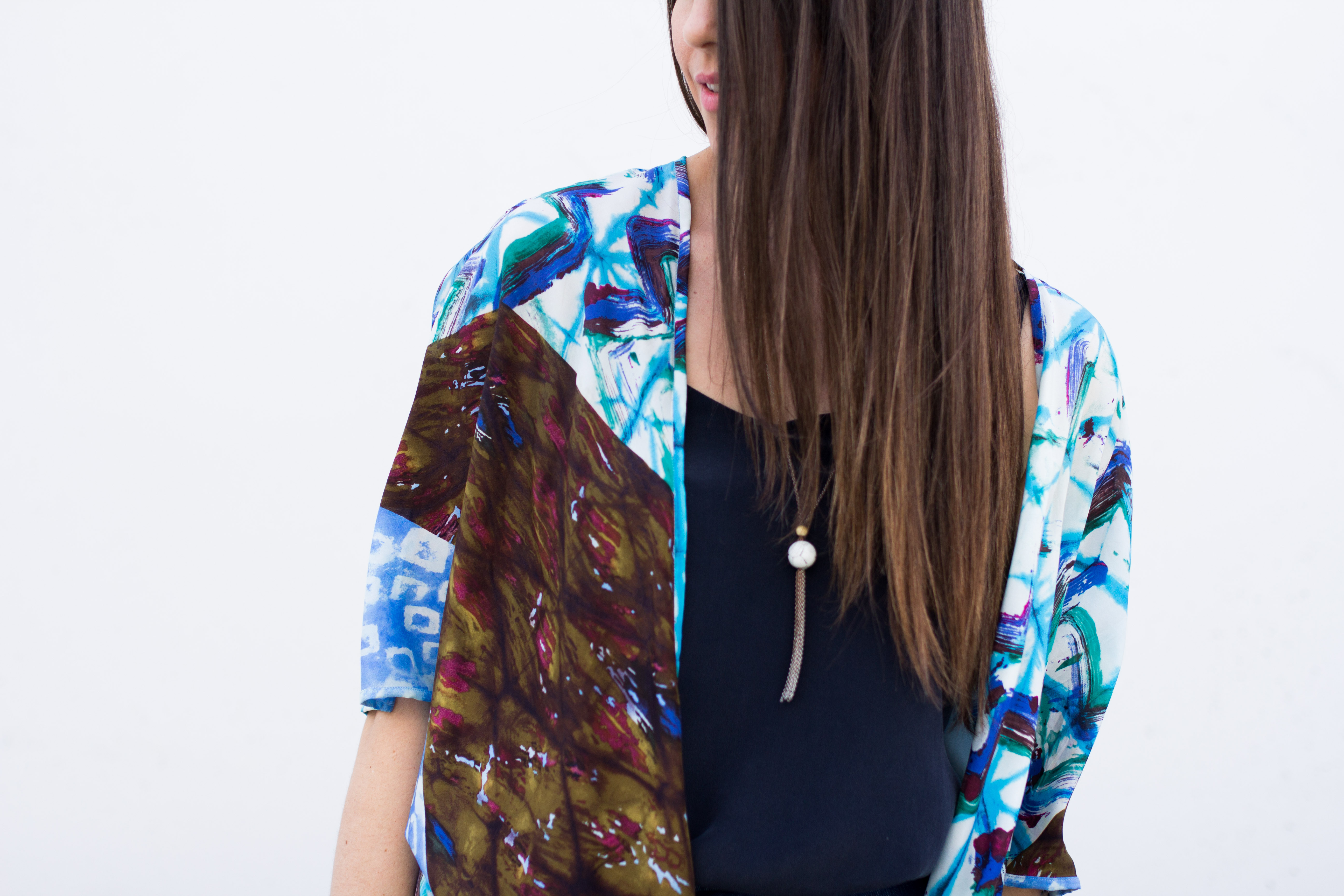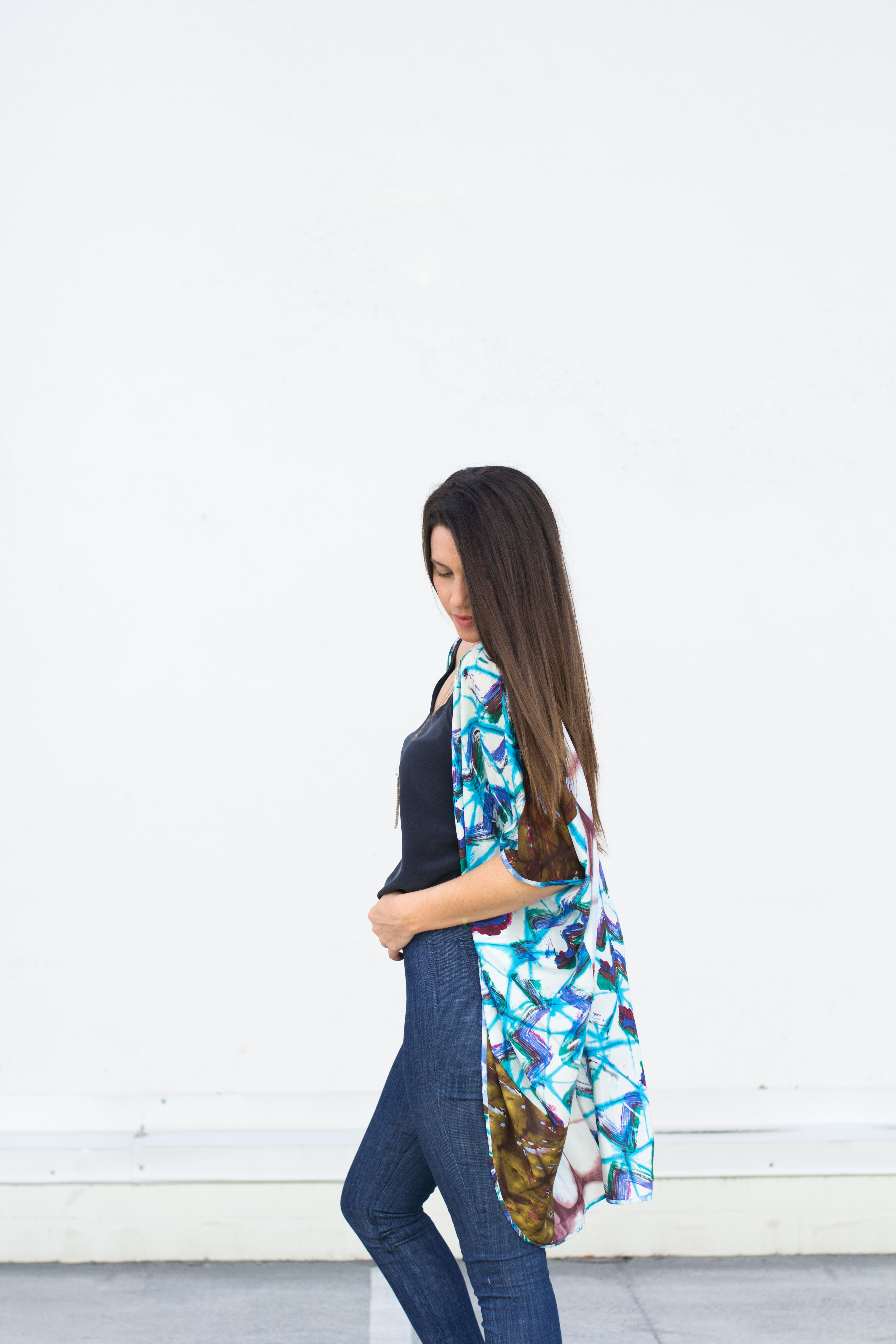 Which brings me to today's business which is to heavily plug the Ogden Cami slash camis in general. And why you should sew one. I have the bottoms department fairly well covered now but tops is another thing. I don't even know what I like to wear on top any more! To give you some idea of my lack of idea, I sewed this kimono about two years ago. It has remained mostly unworn and not just because of the funny thing about not wearing garments before they're safely photographed but also because I just didn't know what to wear with it or under it. And buying wasn't an option obvs. So there it sat! Step in…Ogden Cami. Hellooooo! Like everyone else has been saying, it's the luxy staple my wardrobe has been crying out for.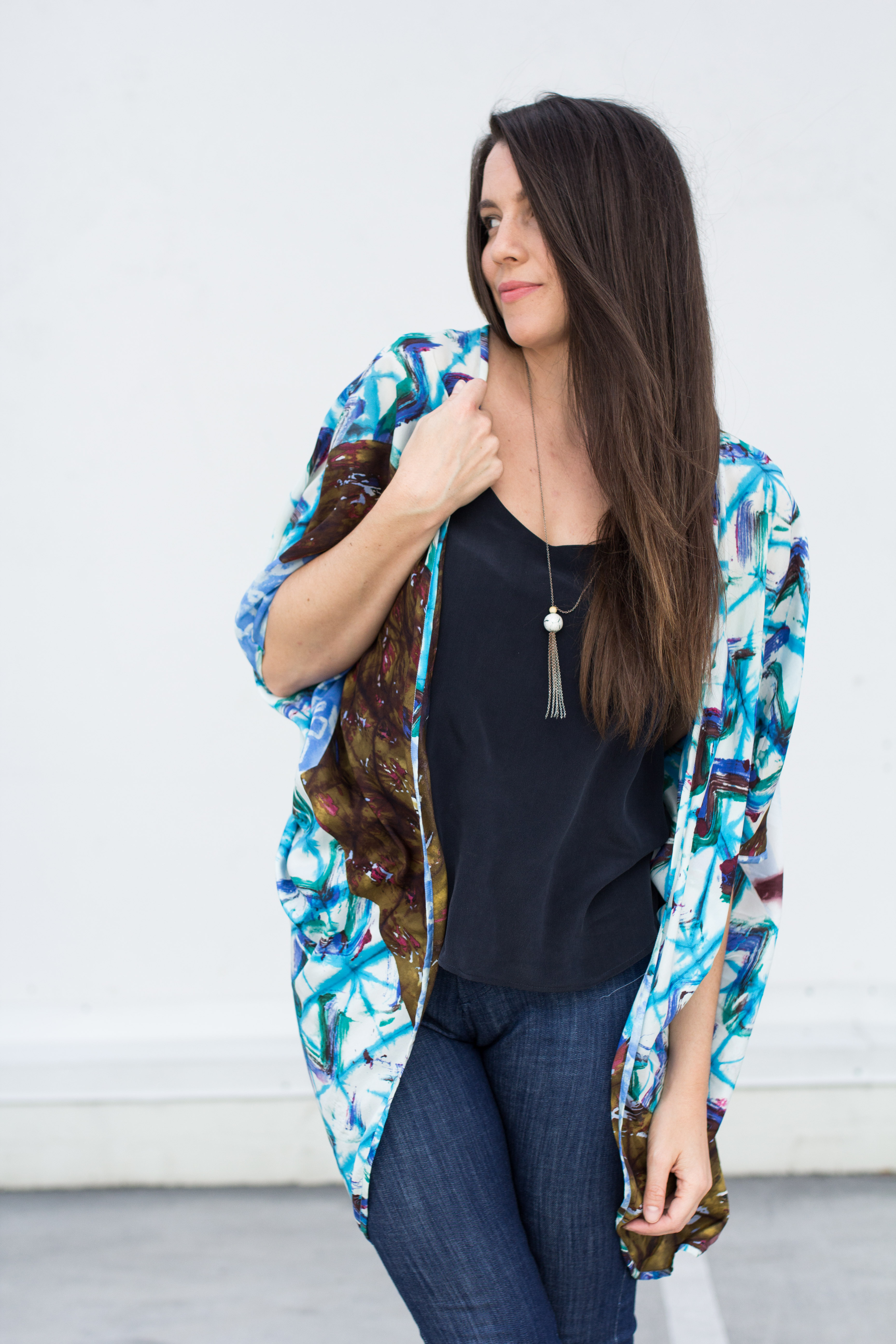 The art of the cami is a fine one. And in my now-cami-knowledgable opinion the perfect cami is not too blousy, not too fitted so that it can be enjoyed tucked in or out. The Ogden hits that sweet spot, as you can see here I started with it out and eventually tucked it in. This kind of versatility is pretty great, especially if you find yourself with an almost entirely highwaisted wardrobe. Proportions are everything.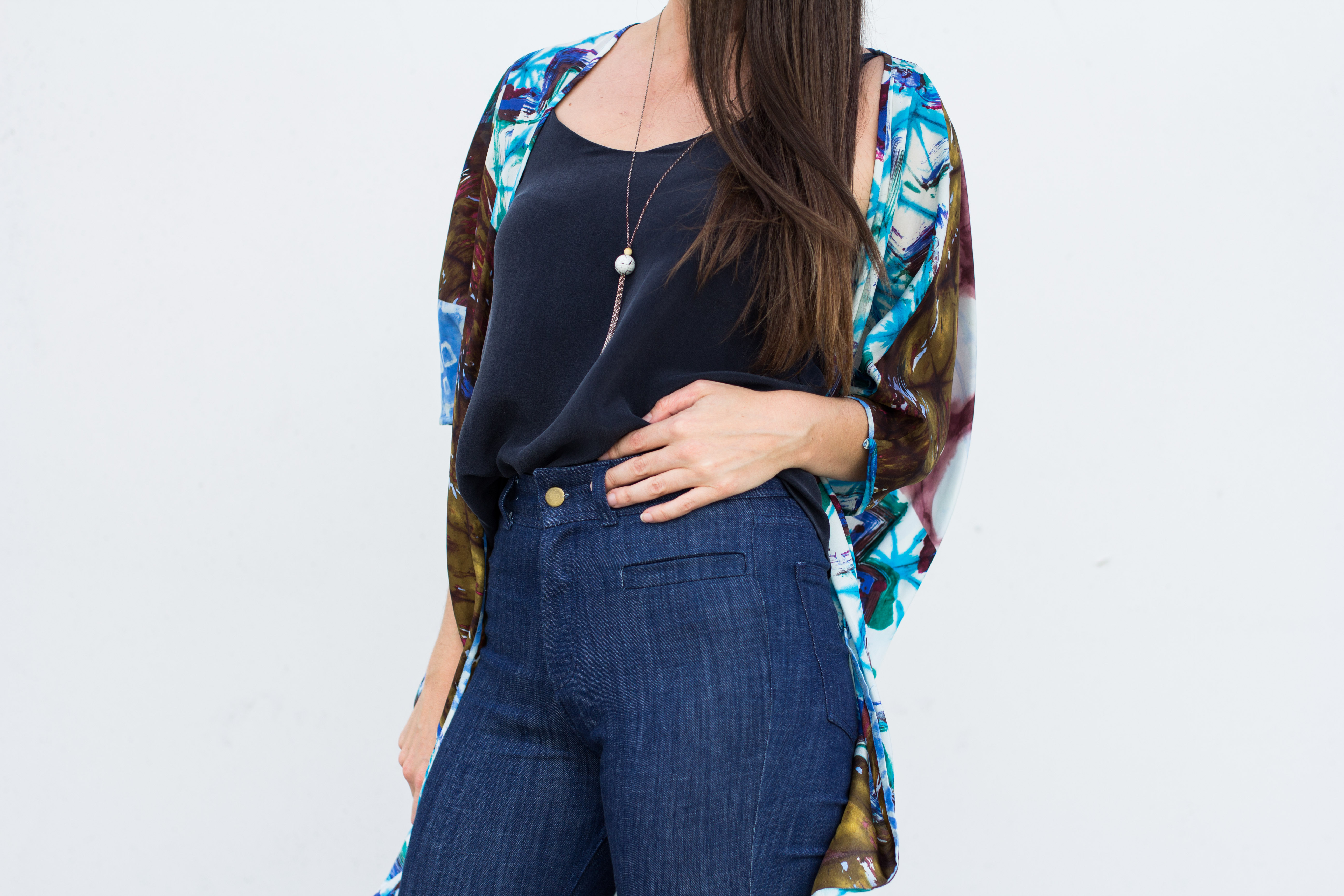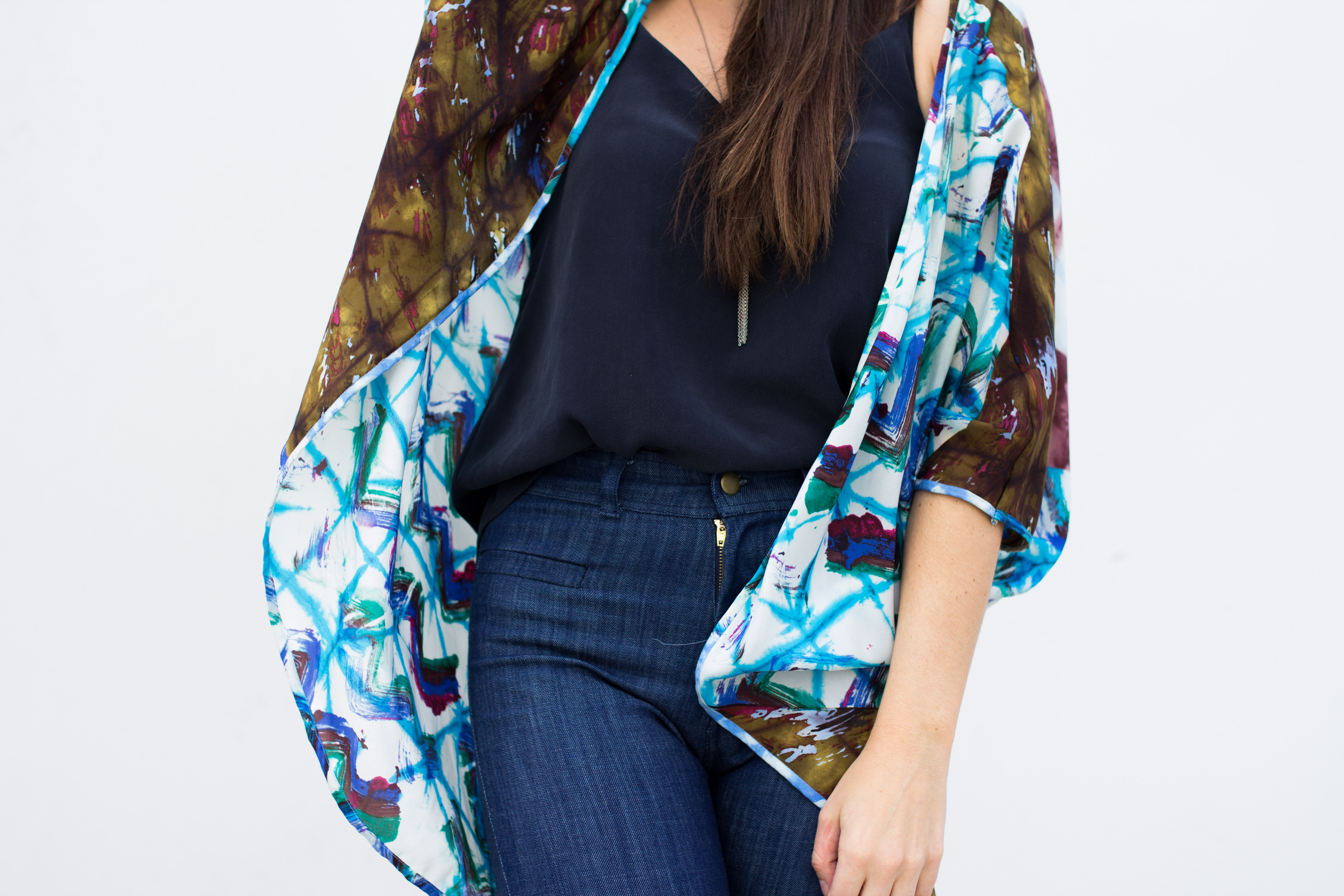 The Ogden is a relatively quick make…I was expecting it to be super quick but it took a few hours, possibly because I decided to french seam the insides because I didn't want to change overlocker thread. I'm sure by the second or third, you could be in a good rhythm and knock one out in under 2 hours? Maybe I am just slow. Anyway, the instructions are friendly, there's also a sewalong if you prefer more visuals but it's pretty straightforward. The only mod I made was to reduce the strap width by 1/4″. I like a delicate cami strap, just aesthetics is all! Of course I will sew an army of Ogdens now, in fact I have another cut already…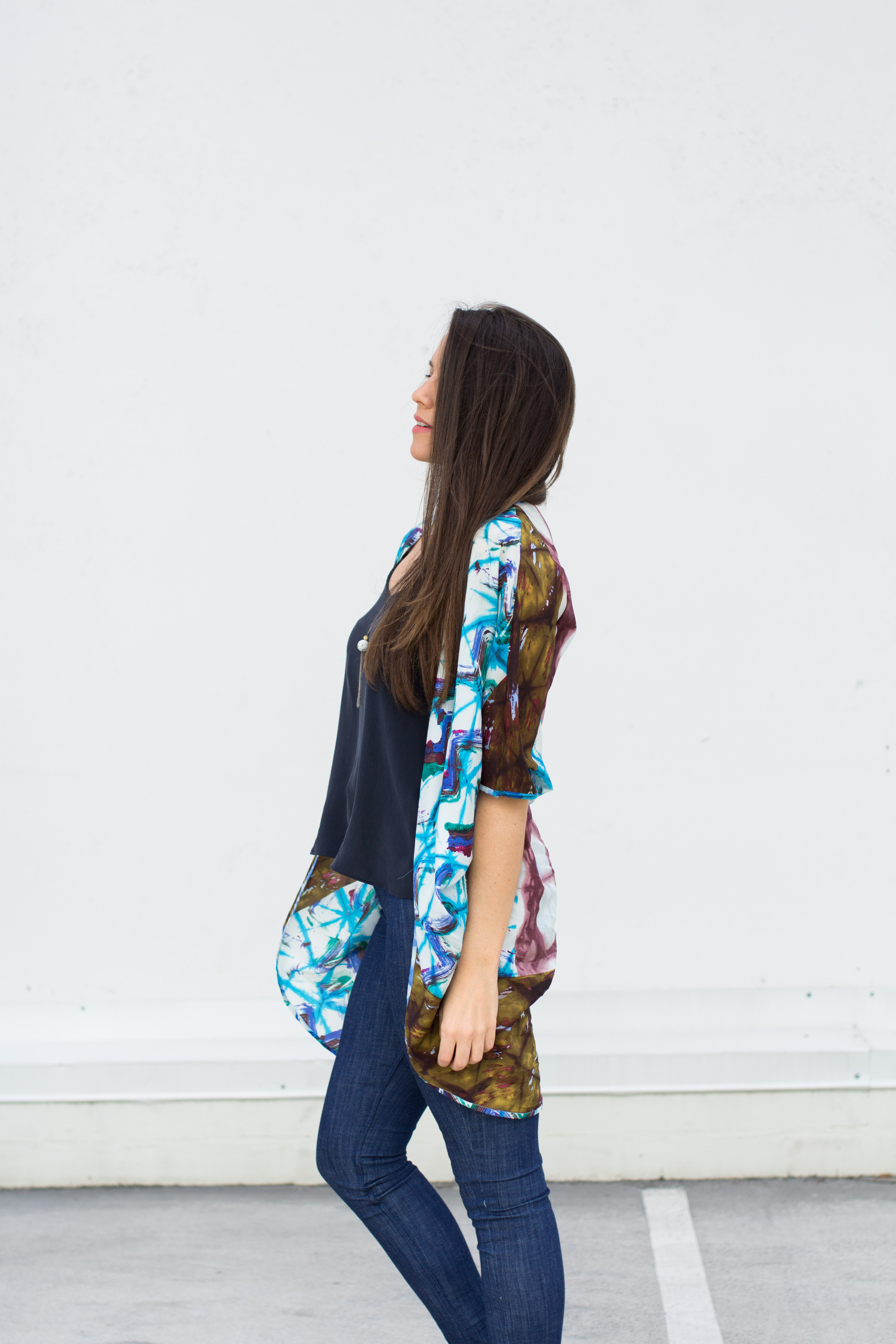 Now seems like as good a time as ever to confess that this whole outfit is made by yours truly, bar underwear and shoes. After my first successful foray into DIY jeans, I thought I would have a go at knocking off a favourite pair of RTW skinny jeans that I paid a lot of money for but now doesn't count because I've got the pattern and it's mine to knock off forever mwahaha. These jeans are really deserving of their own post, which will come. They were like the third child I never birthed. And threatened to abandon by the roadside. However, what I will say for now is that this denim is noteworthy in itself. It's from Indiesew and truly one of the nicest denim fabrics I've seen, sewn and worn. It's soft, but snug and hasn't bagged out so far.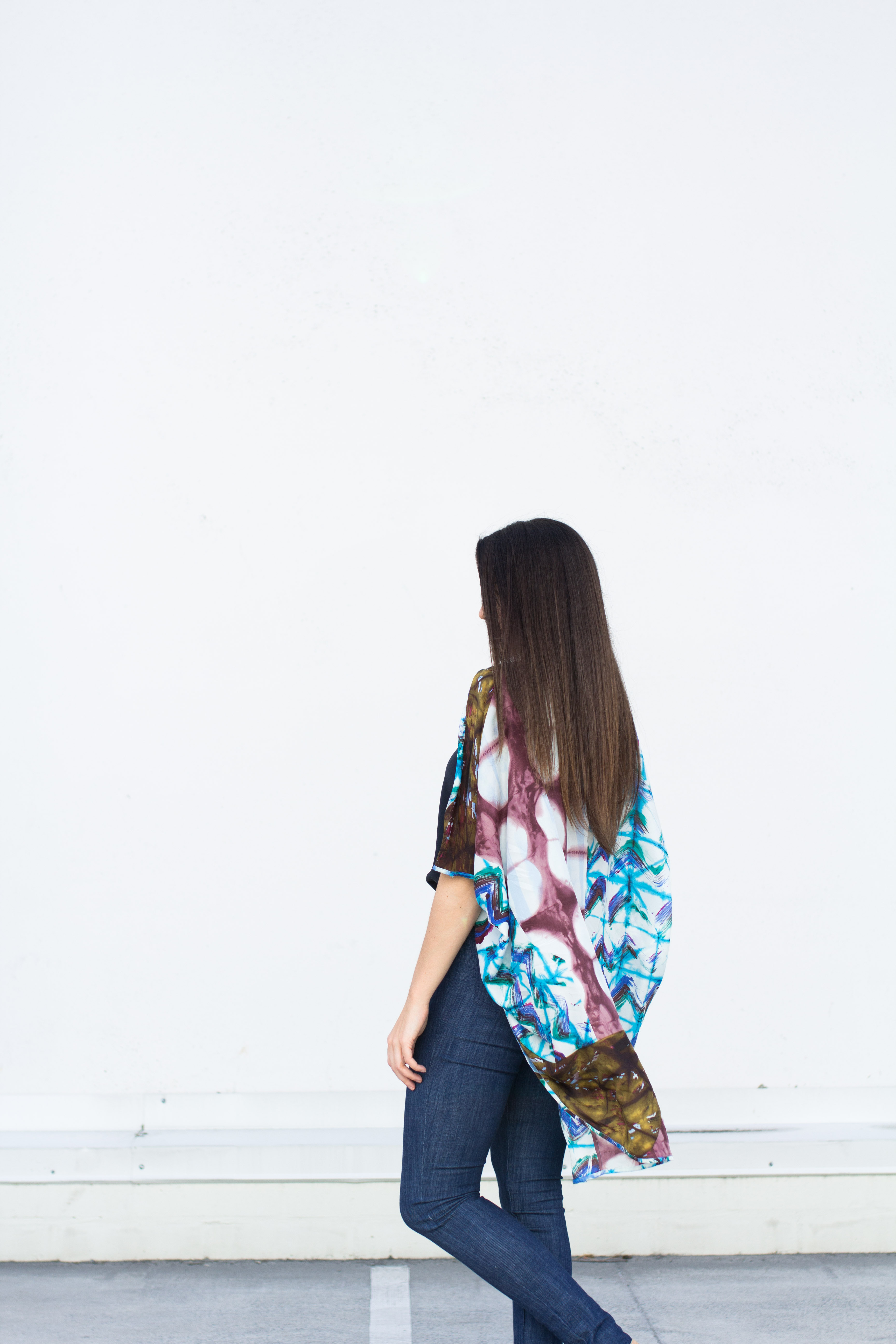 This little Kimono I also knocked off a RTW piece of a friend's. I loved the cocoon shape. I picked up a little of this jaw dropping printed silk from Emma One Sock a few years ago and it's certainly magical but also crazy slippery and never stays on my shoulders, which I kind of hate. When I took these photos, it was billowing and slipping off and wind was blowing it off and my hair all over my face and it was a sensory overload!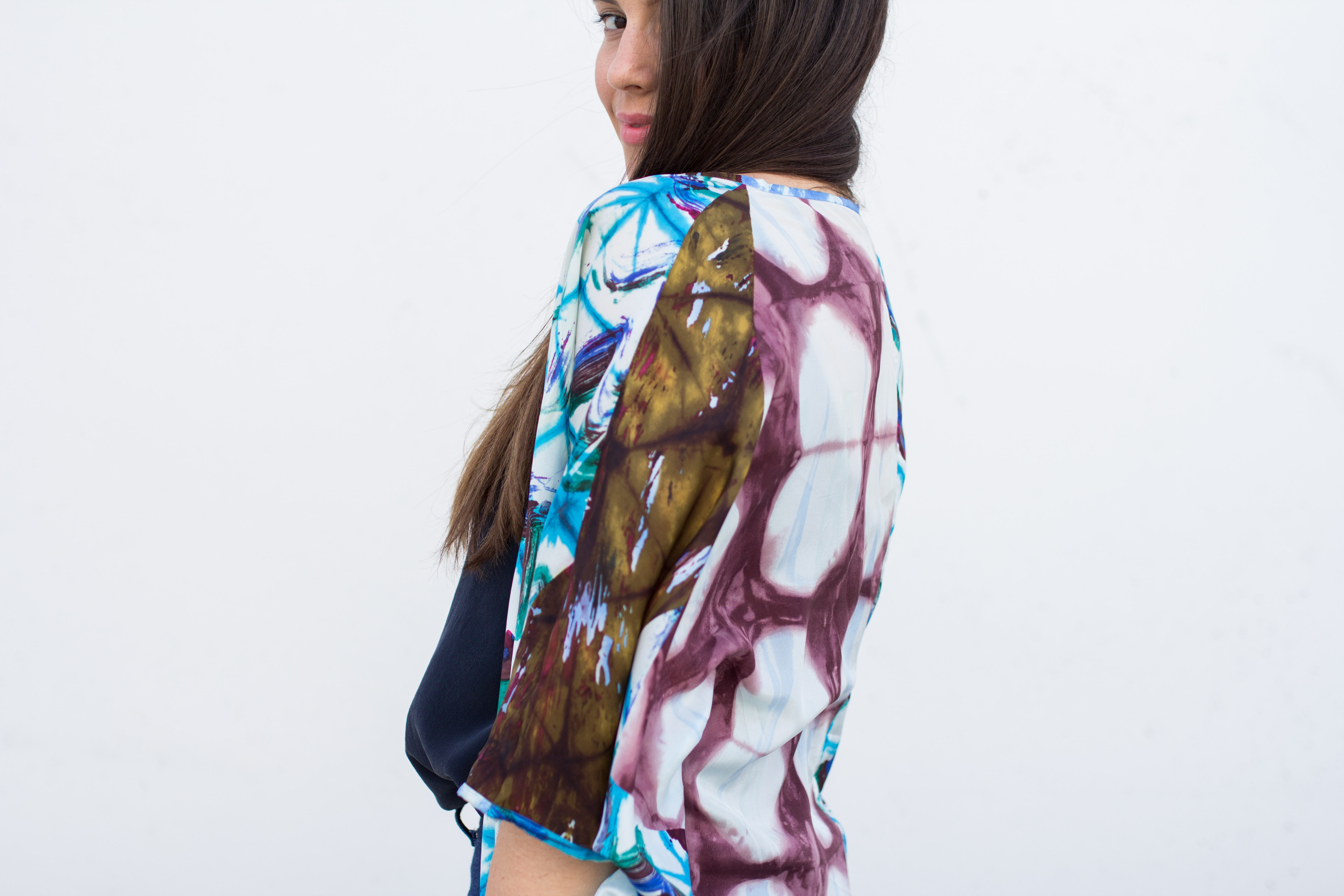 I hope you're inspired to DIY your own Ogden Cami! Be sure to check out the rest of the makers and their makes on the Indiesew spring / summer collection, tour line-up below: