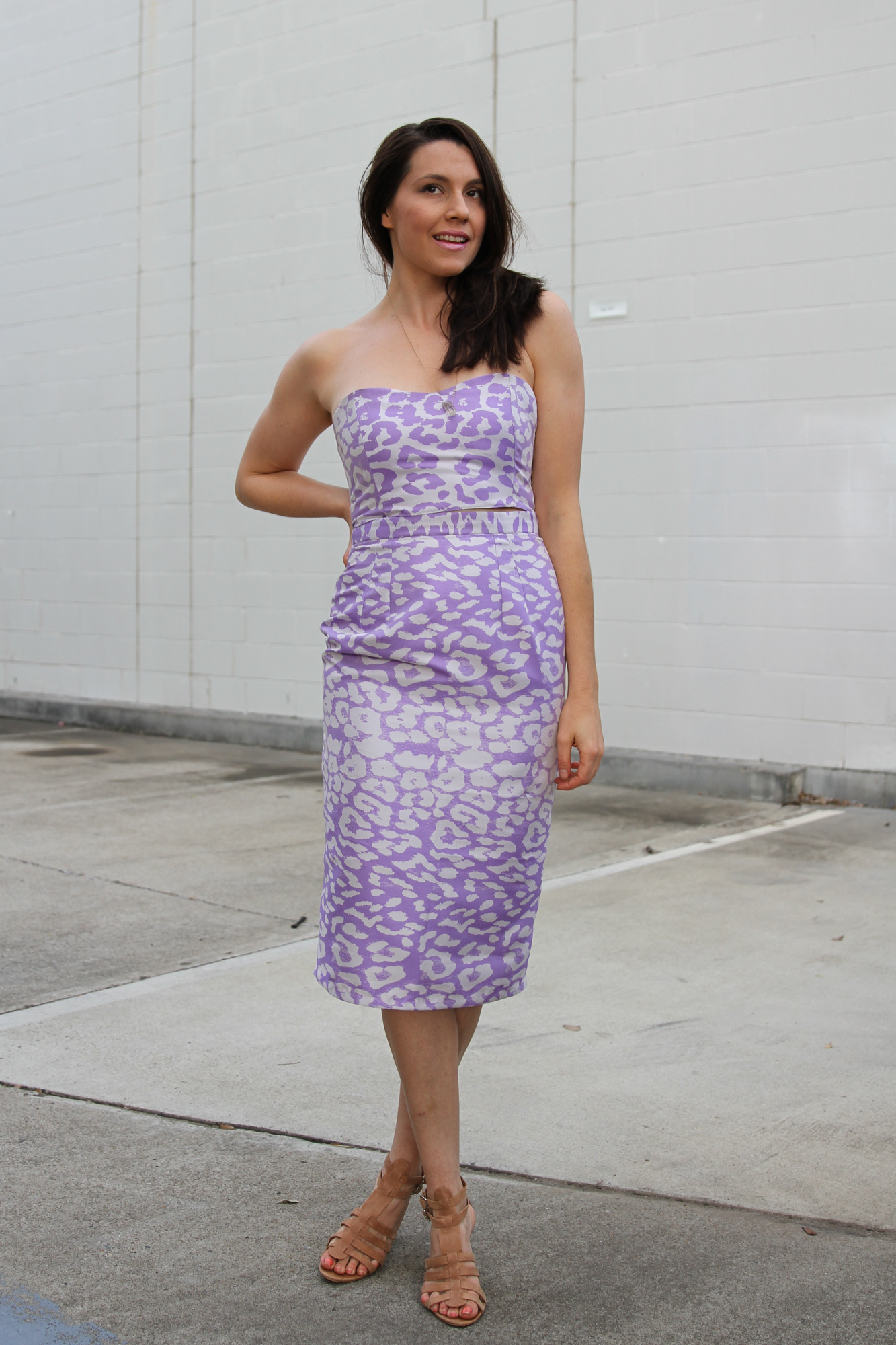 Sometimes you get a idea for an awesome DIY outfit and you've just gotta follow it through to the bitter /sweet end. Even though you know that what you're about to make is pure icing and what your hand-made closet needs is pure cake. Okay enough cryptics! So, the icing and the cake discussion is always popping up on sewing blogs and I find it fascinating! To summarize unceremoniously, the cake is the stuff you want your closest to be made up of. Good basics, pieces you reach for daily, things that are actually pretty boring to sew, but usually get more wear. Then there's the icing. In summary: my hand-made closet. Or 90% of it. For me, its a constant tug-o-war between the Jeckle and Hydes of my closet: the prints and solids. And more so a battle because things I wan't to make are not necessarily the things I want to wear, which is a conversation for whole other day. But hey, when you have an vision for a two-piece set in possibly the most ICING-ISH fabric you've ever owned, you follow that whim, right? This purple pastel fabric is a synthetic something and I love love LOVE the color even though I am not technically an animal print girl. Presenting round two of Two-Piece Set-Acular…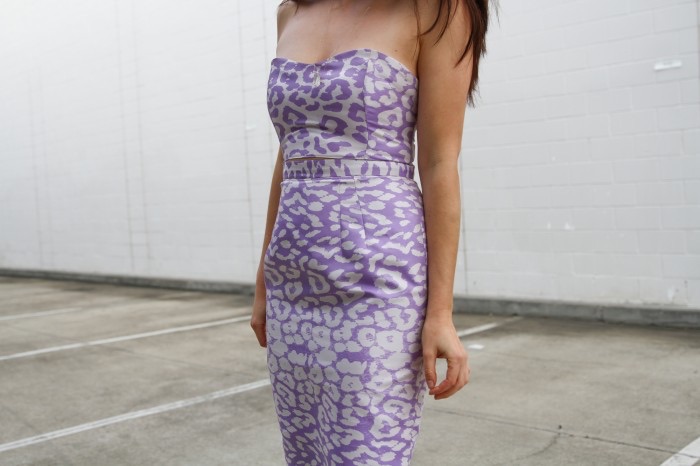 So the icing won. Which it mostly does and I've been happy to let it, up until this year's Me Made May, which was my first and kind of a catalyst for my hand-made closet. Don't get me wrong, my coset is certainly bursting with life! But some days I would look longingly over at the hand-makes of those who's pieces were understated, went together so effortlessly and just looked so freakin comfy. Like Kelli's, Katie's and Leith's. Then there were a couple of days I watched from the side-lines because I didn't want to wear ANY of my hand-made stuff. And here's an even bigger admittance. There were a couple when I changed out of my Me Made May outfit into my 'home clothes'. Oh geez. Anyway May was a tipping point for a more balanced wardrobe which will be reflected in my next lot of sewing, post Two-Piece Set-Acular. It also happened to be right around the time I fell in love with this crazy two-piece thing. Like the prints knew their days of sole domination of my closet were numbered and crescendoed into a whole new level of printy love…two-piece sets!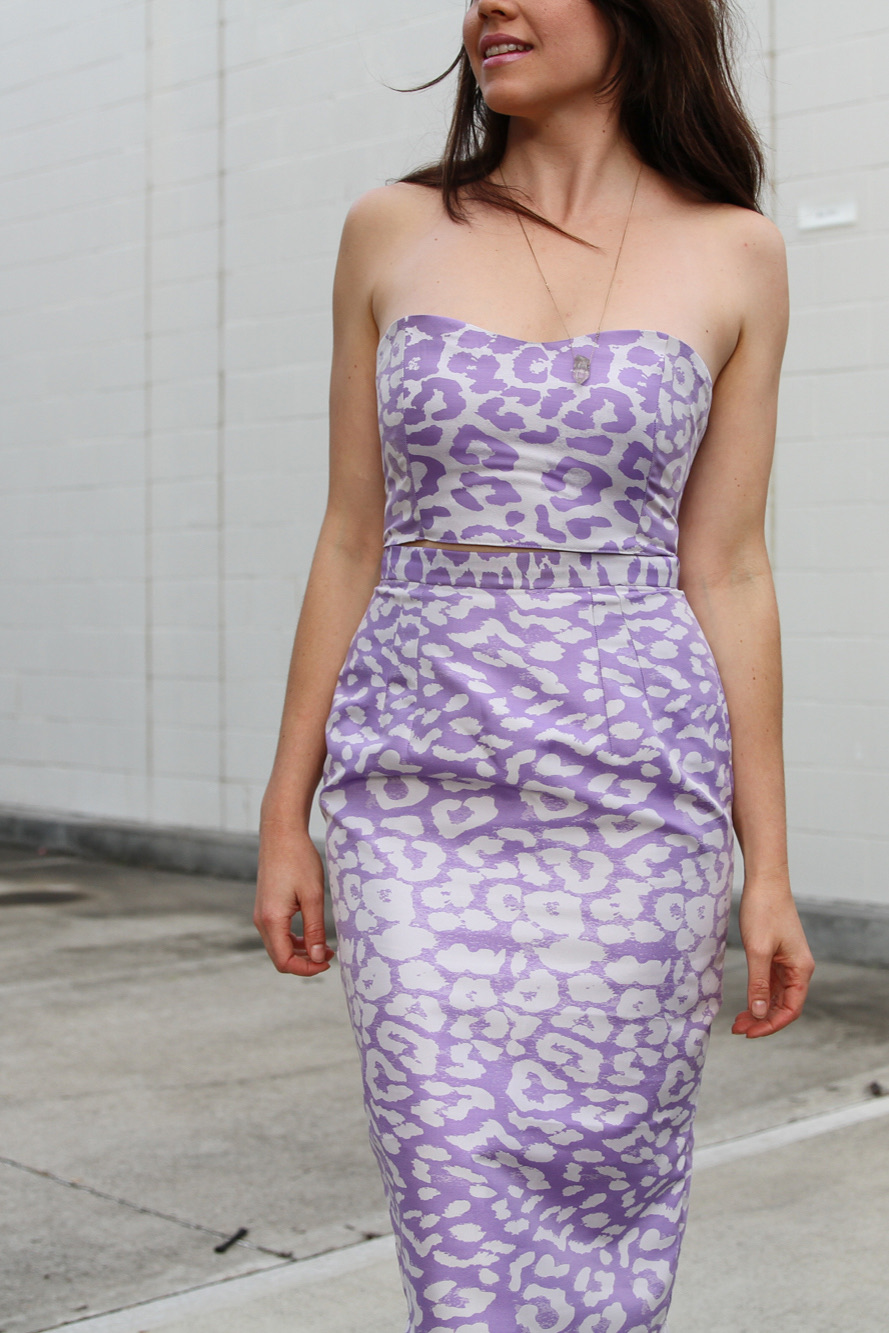 I knew this outfit was icing before I started but when I wore it for the first time I realised just how much so. Firstly, I don't really 'do' strapless. I'm a paranoid strapless wearer, never entirely trust them. Second, I had to drive really fast to the spot where I was taking photos because I was losing feeling in my legs because this fabric has NO stretch whatsoever. Third, when I finally peeled myself off the car seat, I realised the pattern called for woven with stretch for a reason…with my stride length halved, my walk was reduced to a totter even with a split in the back. As we were taking pics, it did occur to me that should I have to flee in any kind of hurry (bush fire, wild boar, football fans) it would have been bye-bye skirt.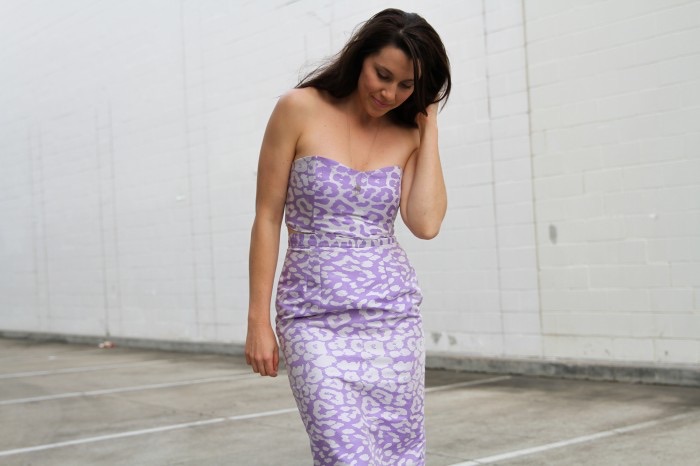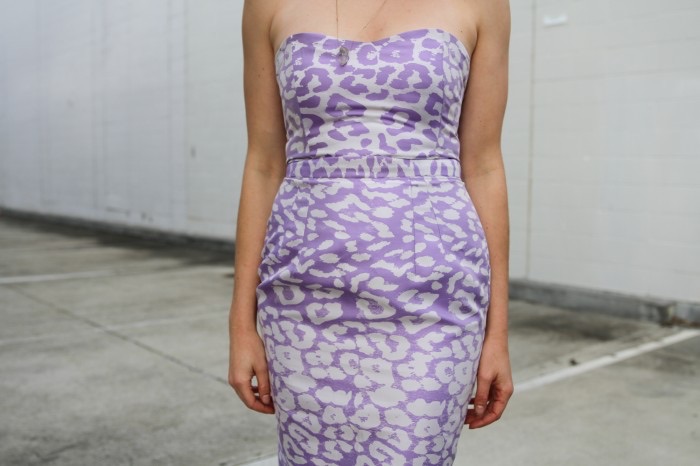 Impracticalities aside, as a totally fun and frivolous make, I do feel pretty fabulous in this two-piece! As for wearing them as separates, the skirt looks really great with quite a lot of things. So  I will reserve it for occasions where I'm only required to take small steps or don't need to eat. But moving on to the next comedy, the construction. I was all enthused for an uncomplicated piece-o-cake project, which the By Hand London Charlotte skirt is. And would have been except I like to make things as difficult as possible when I sew by choosing a fabric with NO stretch. Which I then cut out  in the total wrong size. Please explain? So, I was lucky enough to slip into this pretty Charlotte for sizing purposes, which was deemed a great fit, only I didn't take into account that Reana's fabric had stretch and this one didn't. So the size 10 was too small, as in, side-seams-won't-meet kind of small. Fortunately there was enough fabric to go back and cut a size up (a 12) or we'd all have been washed away in the river I cried, never to be seen again.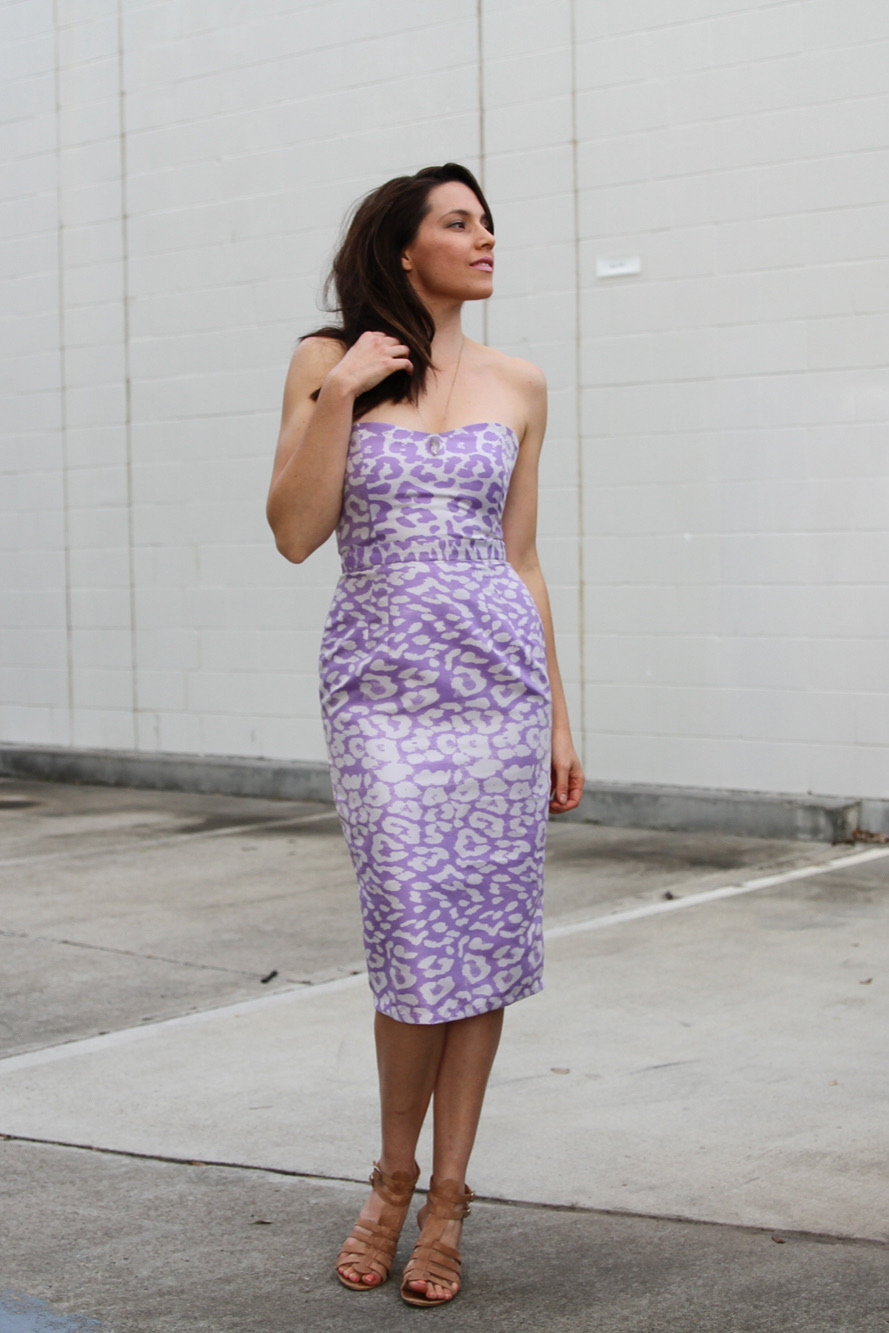 So possibly I am the last one to the Charlotte skirt party and have much the same things to say as others before. Cute pattern, generous hip ease, easy-to-navigate instructions etc etc. I had some confusion over adding a lining (for aesthetic purposes) which I cut out in a silk-cotton using the same pieces as the outside. What I really wanted to do was join the skirt and the lining at the hem, or more sort of tuck the lining into the skirt hem for a really neat finish. But when I did this, the outside of the skirt got all bunched up in places as if the lining was pulling on it somewhere and making it sit all gross (sad face). In the end, I resorted to letting the lining hang loose , but then I could see it poking through the split at the back so I cut it off shorter. One thing after another! Something to think about, should you insert a lining into the Charlotte is how many darts you will be sewing. Me and darts, we go okay but I'm always frothing to get stuck into the 'meat' of a pattern and then I remember the darts come first…16 in this case!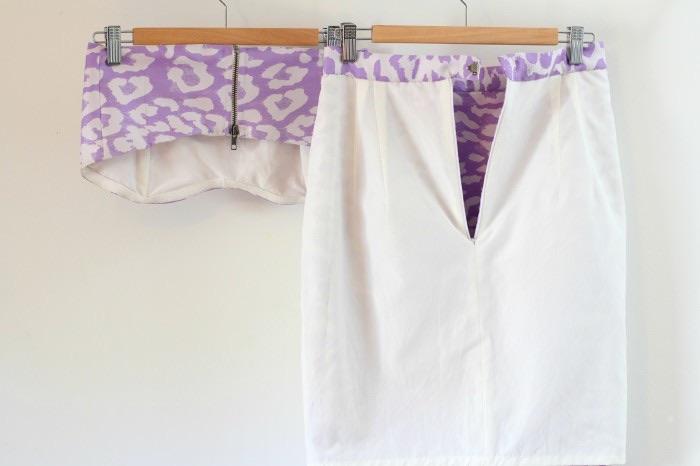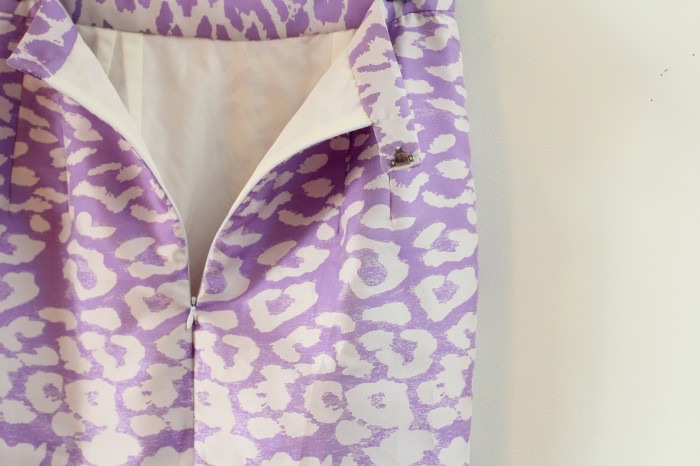 I'm especially happy with the insides and little details here. I think they really make a garment, don' t you? I never used to be bothered making the insides pretty but now it's almost an obsession. Here I French seamed the insides and hand-stitched the waistband to the inside of the skirt.And finally I feel like I've got my invisible zips down pat, which was one of my 'sewing goals' for the year. This fabric is kind of neat, being almost reversible and I had some fun alternating between pieces cut on the right side and wrong side for the bustier pieces and the skirt waistband.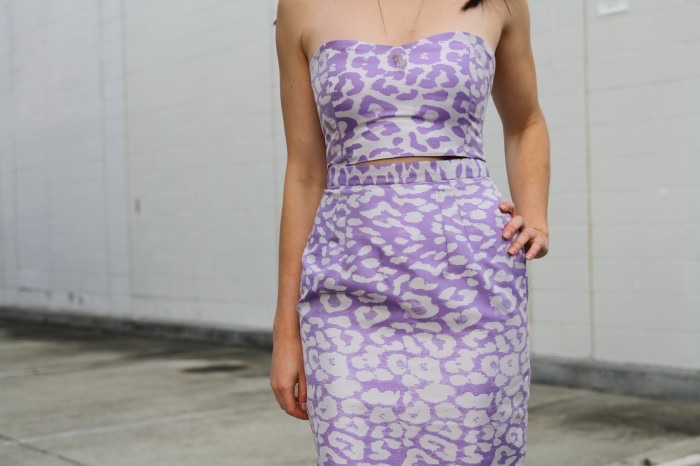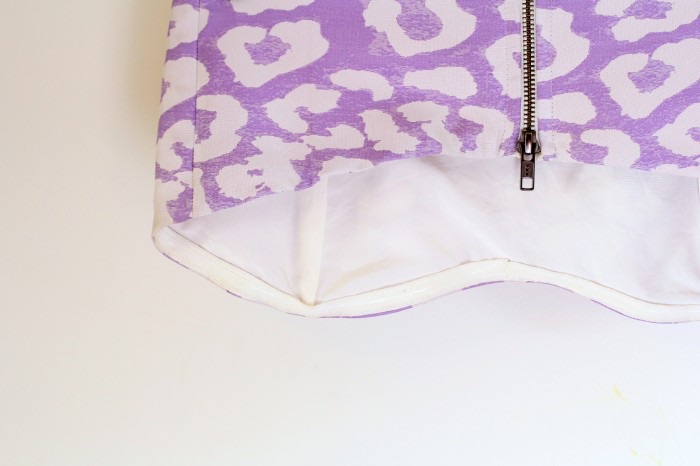 Clearly the most exciting bit here is the Bustier! Exciting because it was my first time sewing with boning. Unhelpful because I made it from an already existing bustier. Basically I gutted the whole thing, traced the pieces and pilfered its boning, zip and the sticky stay tape that makes it cling to your skin. Which turned out to be a good way to have a go at a structured bustier, having all the hard work done before me and knowing it would turn out if I could just sew it all back together. And because I feel bad about being a big fat tease, should you want to try sewing a bustier from a pattern, there's a couple of good looking ones on Burdastyle (See here and here) and there's always Gertie's Bombshell dress. Hey, and it turns out boning, is not made from whales, but wire! Something I kind of knew but I guess like some modern day archaeologist, deep down I thought I still might find actual bones inside the casing.
I am so excited to see some SET-ACULAR two-piece sets popping up already. There will be a round-up at the end of August, but in the meantime you can see who's making what with the hashtag #twopiecesetacular on Instagram.