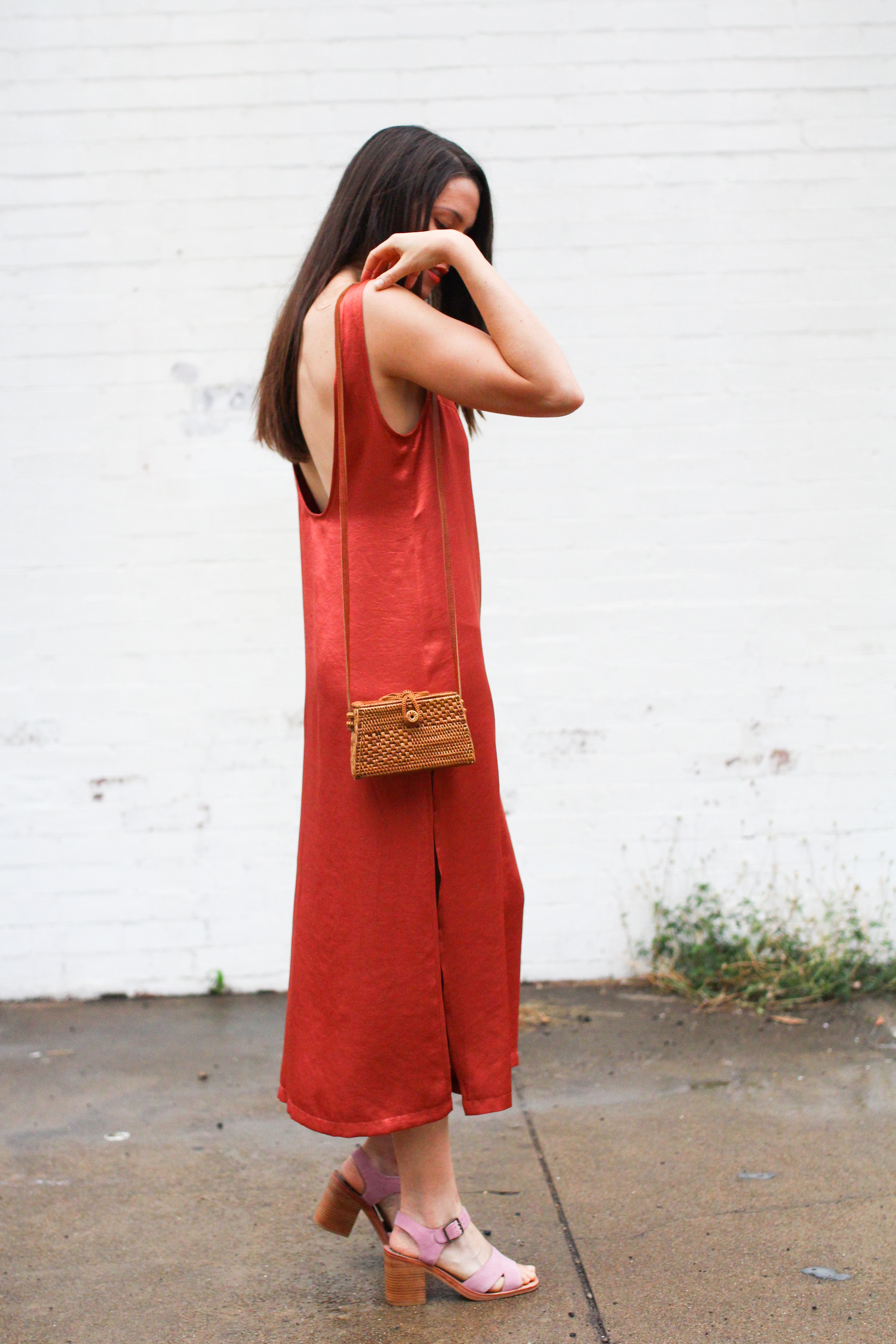 Hi lady loves! I have a fresh-off-the machine dress to share with you today. It was a happy experiment. I wasn't sure I would be in love with it since it feels like a pretty major deviation from my usual style (whatever that is) but I've worn it on two separate occasions already this week so I know what we have is real…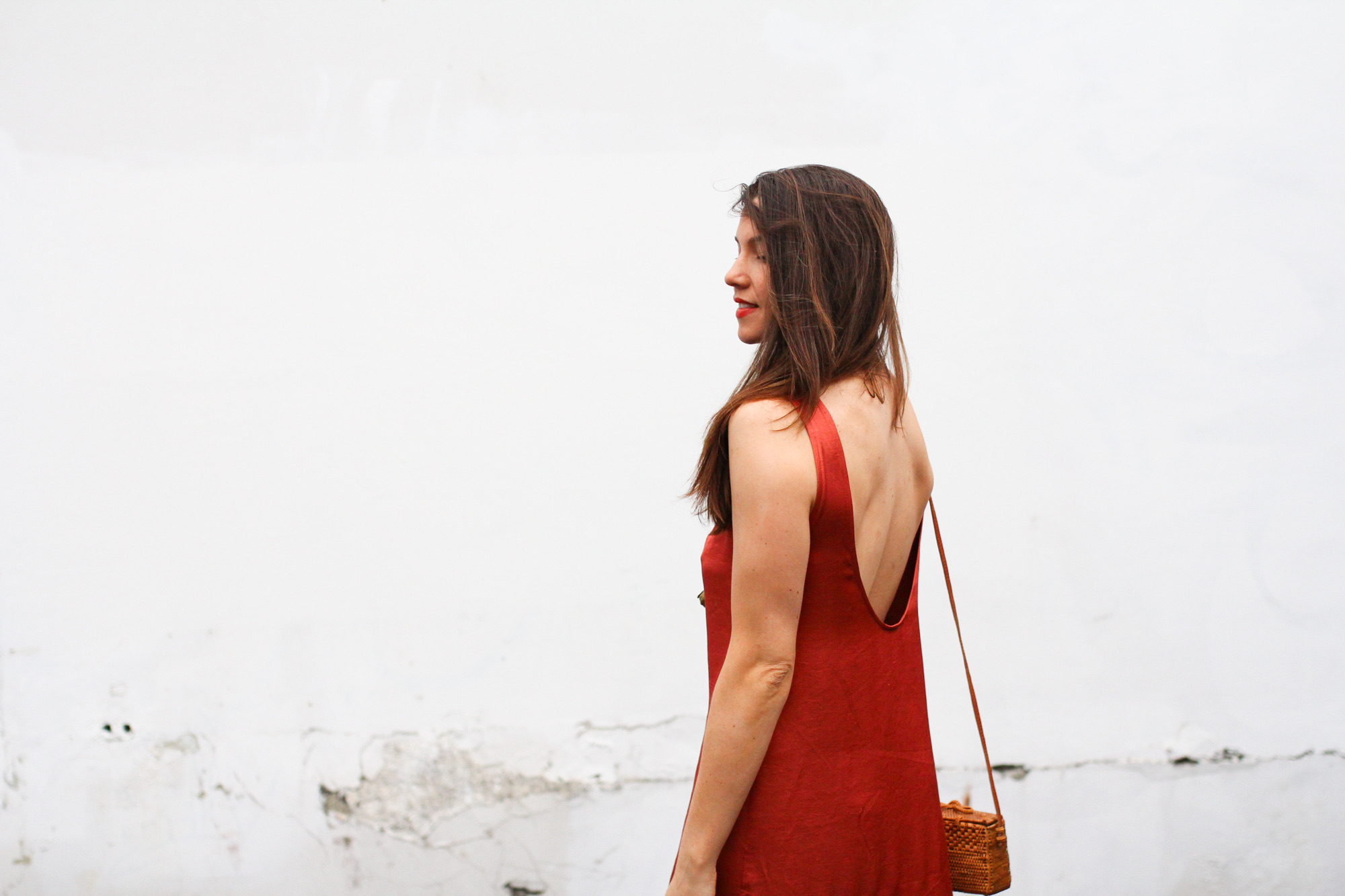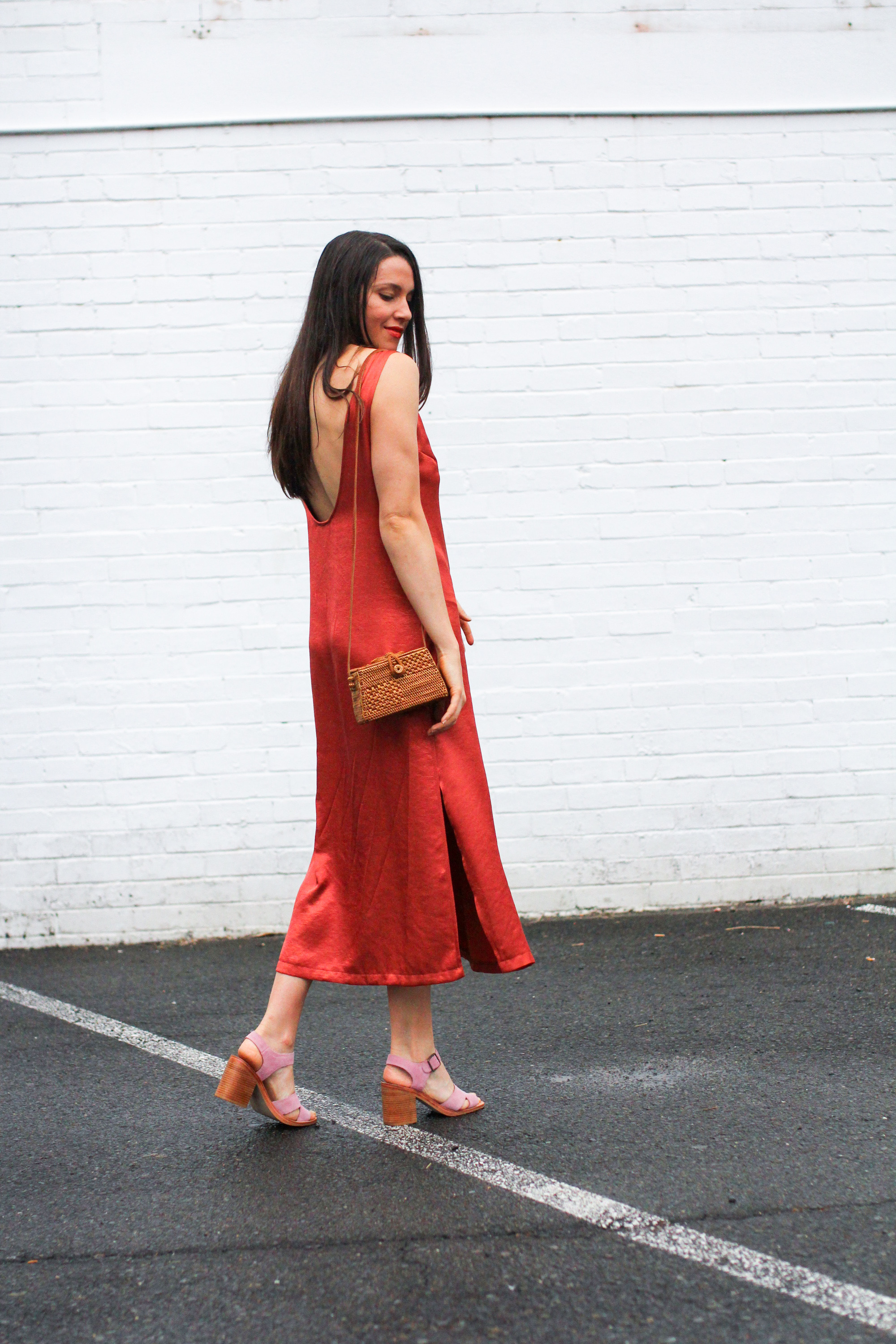 Last post I mentioned The Reformation as the mother source of all spring / summer sewing inspo. I would like to make all the things but have had a particular dress, similar to this one and this one, on my mind for a while now. I also kind of love this whole colour block / 90's heels combination that designers like Maryam Nassir Zadeh are playing with. And so I thought, what is fashion without risk? So I give you rusty metallic sack dress with lavender block heels. Work with me here.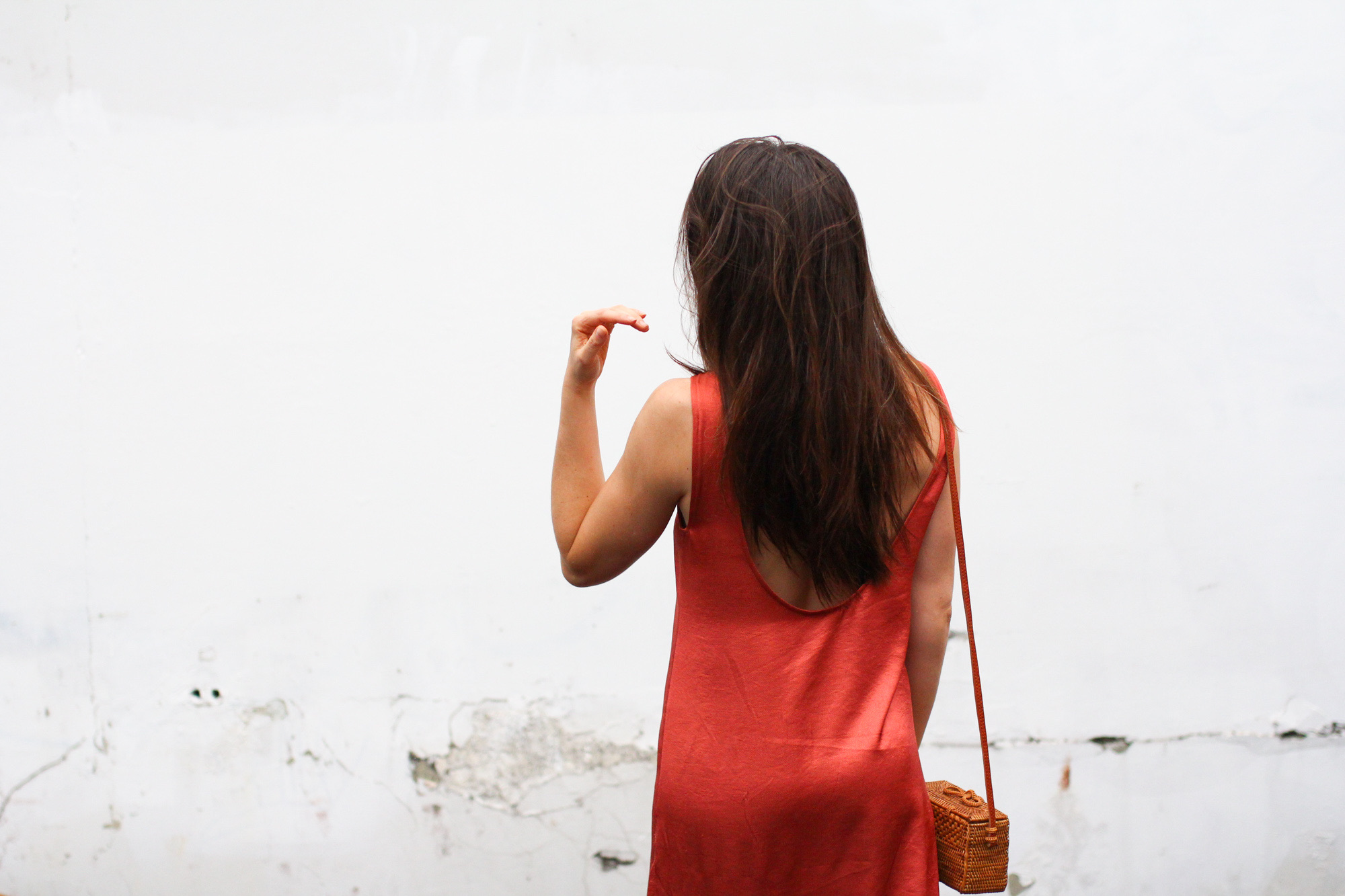 Pattern-wise, this dress is loosely based on a RTW piece, which I do buy every now and then. A healthy hand-made wardrobe can be supplemented with thoughtful RTW. I really believe that. The original dress is a plain-as denim shift with highish neck and a scooped out back and a hem that hits above the knee. It's nothing fancy, but I'm in it 2 out of 7 days every week. So I did what any stealthy sewist would do and copied the pattern. Also it was ridiculously priced for what it is, but now it's justified because I can replicate it forever and ever.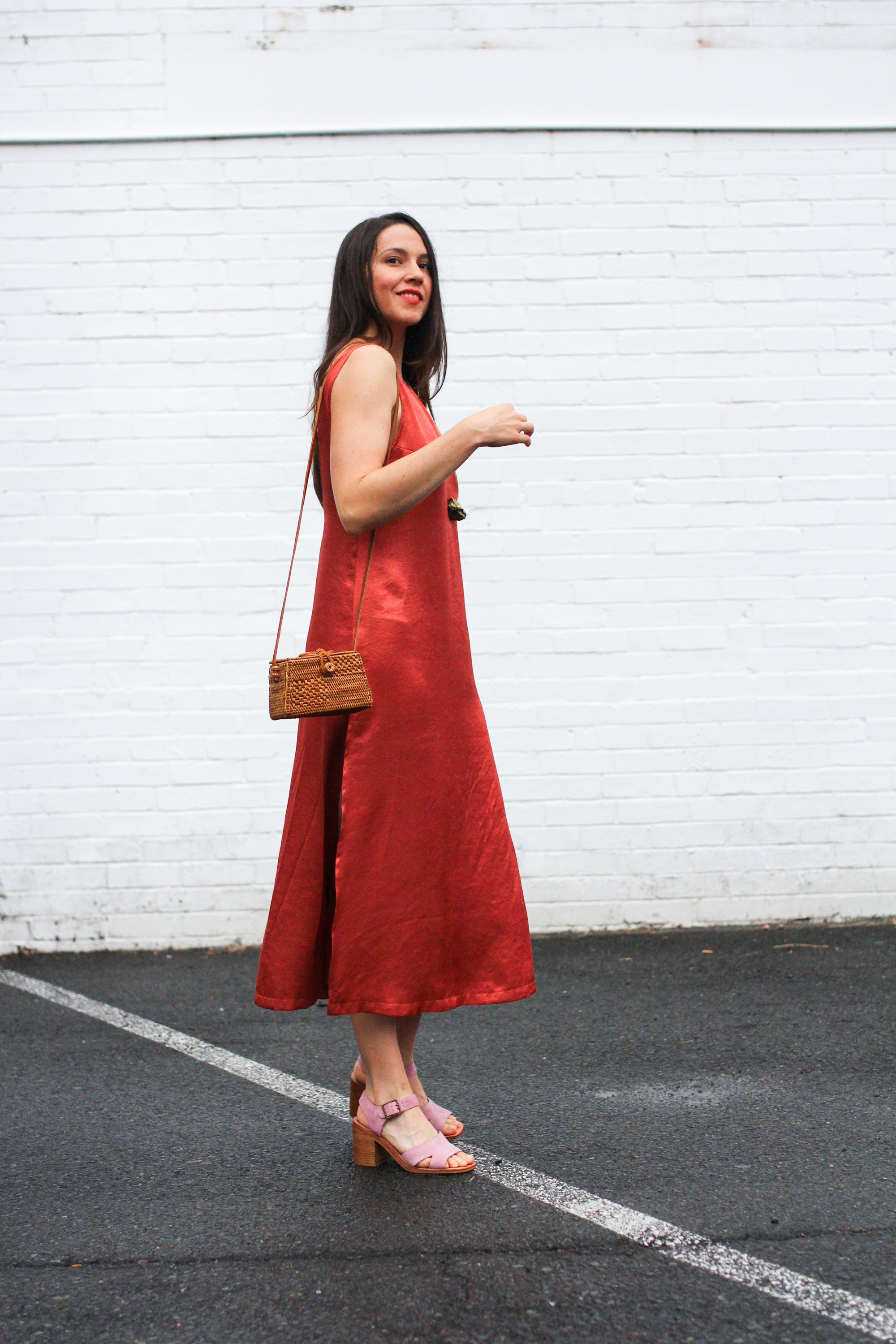 To get from that dress to this one, I kept the original neckline and back and extended the side seams straight down and out. I wasn't originally going to give it a split up the sides but when I tried it on mid-sewing without the split there was too much sackness going on and it needed something extra. Skin, mostly. And I think that is what I'm loving about the style and why it feels so feminine to wear is it's a little bit shapeless, a little bit demure and then BAM, leg.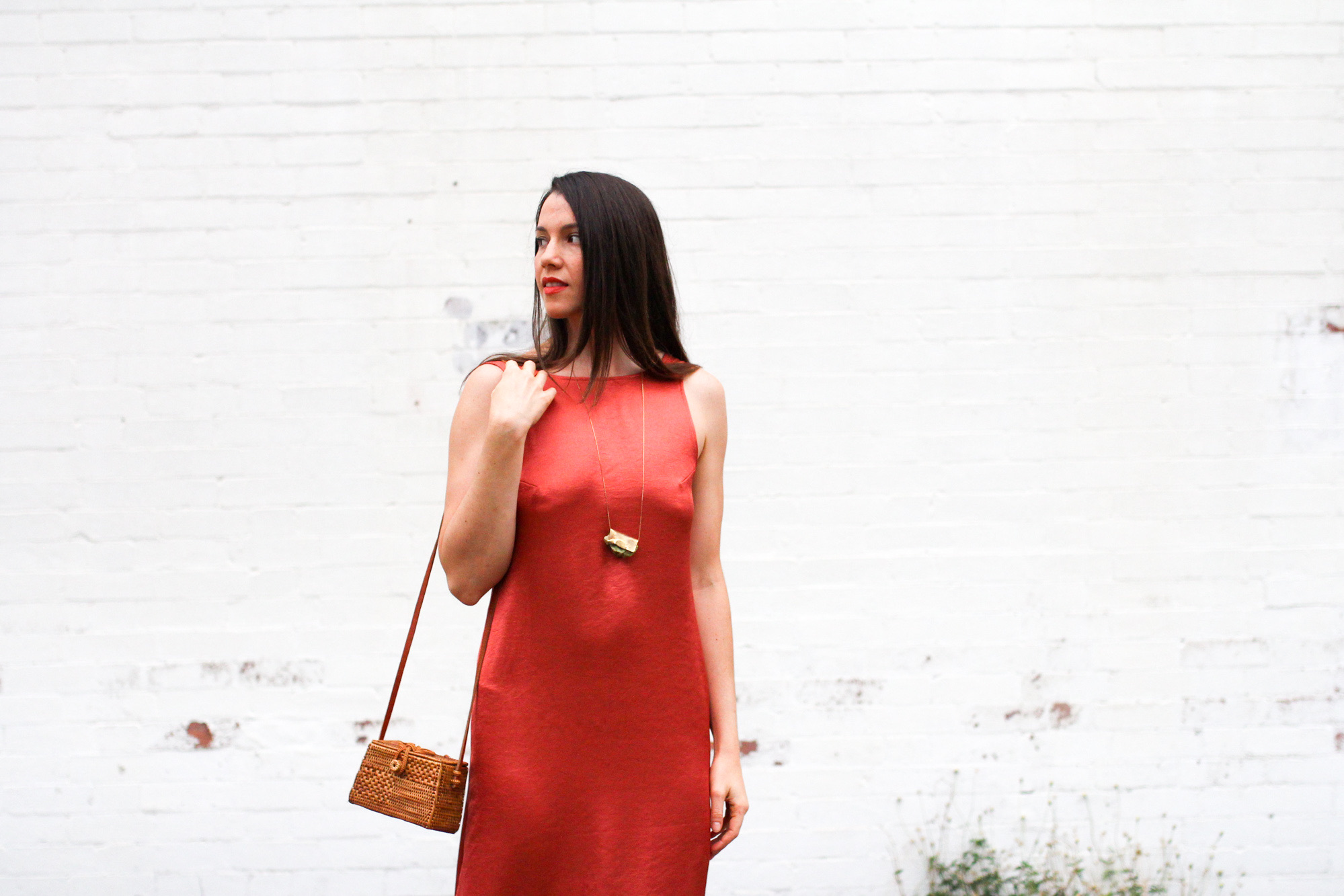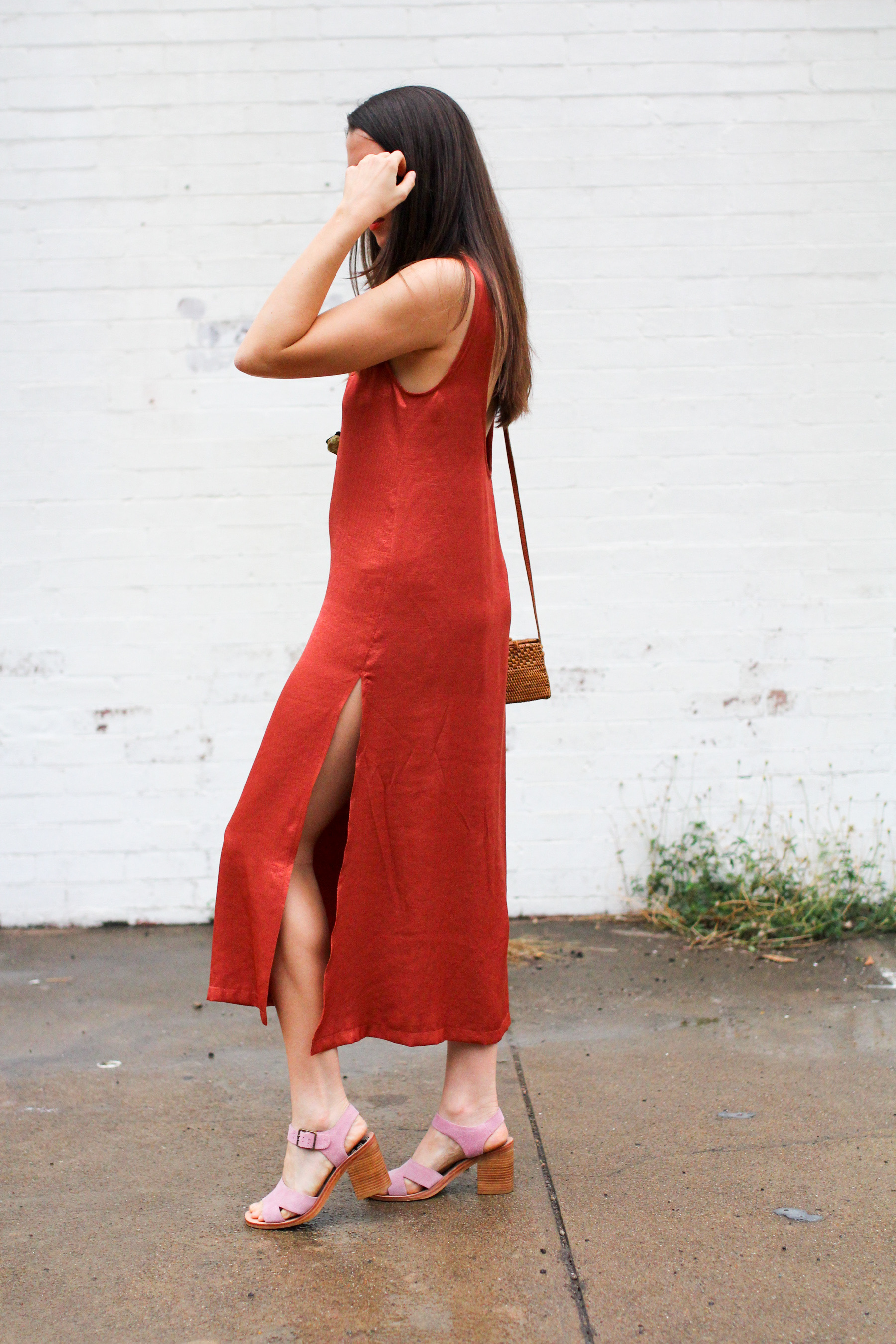 Now if you wanted to make something similar I realise this is all a bit unhelpful. Fret not. Before I decided to base this dress on a RTW piece, which was more laziness than anything, I was going to start from scratch and modify a pattern to get to the same dress. The Tessuti Kate top would be my first pick; from there you would extend it to dress length and scoop out the back. I feel like it would be a simple modification from any woven A-line tank top or dress pattern, like the Wiksten tank or the Grainline Studio Tiny Pocket Tank. I so desperately would love to share the pattern with you somehow. But I feels that could be bad creative karma.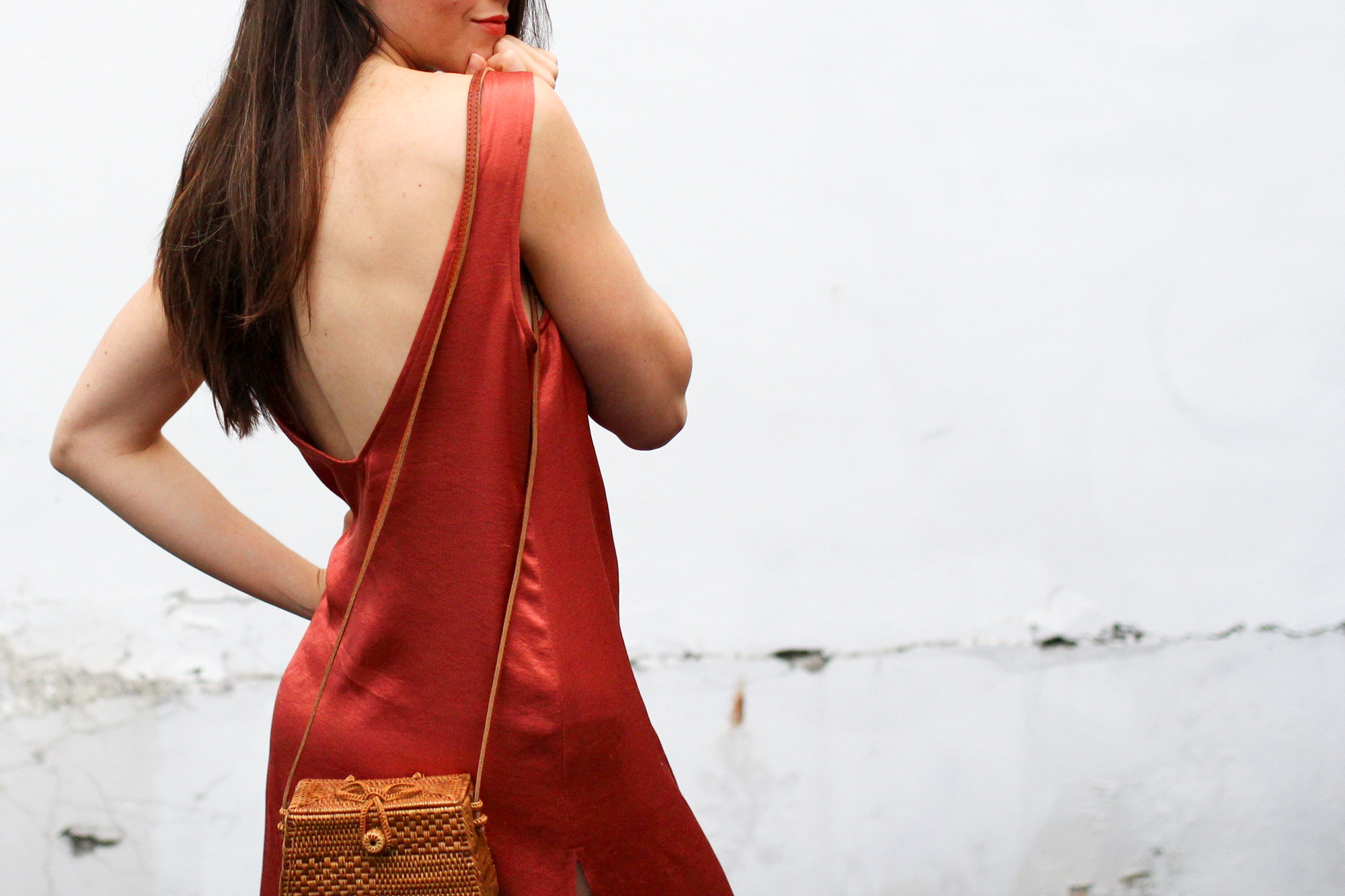 How did we get this far without talking about the fabric? Synthetic. All the way. No idea what is in it but it pressed well, and holds a crease, as you can see. I found her at The Fabric Store and she lured me in with her slinky rust metallic luxeness. Up close the texture is almost like mini scales, which you can't see in these pics and I didn't manage to get a photo of. It was actually raining here so I was grateful to even get a couple of decent shots and not end up with a fro.